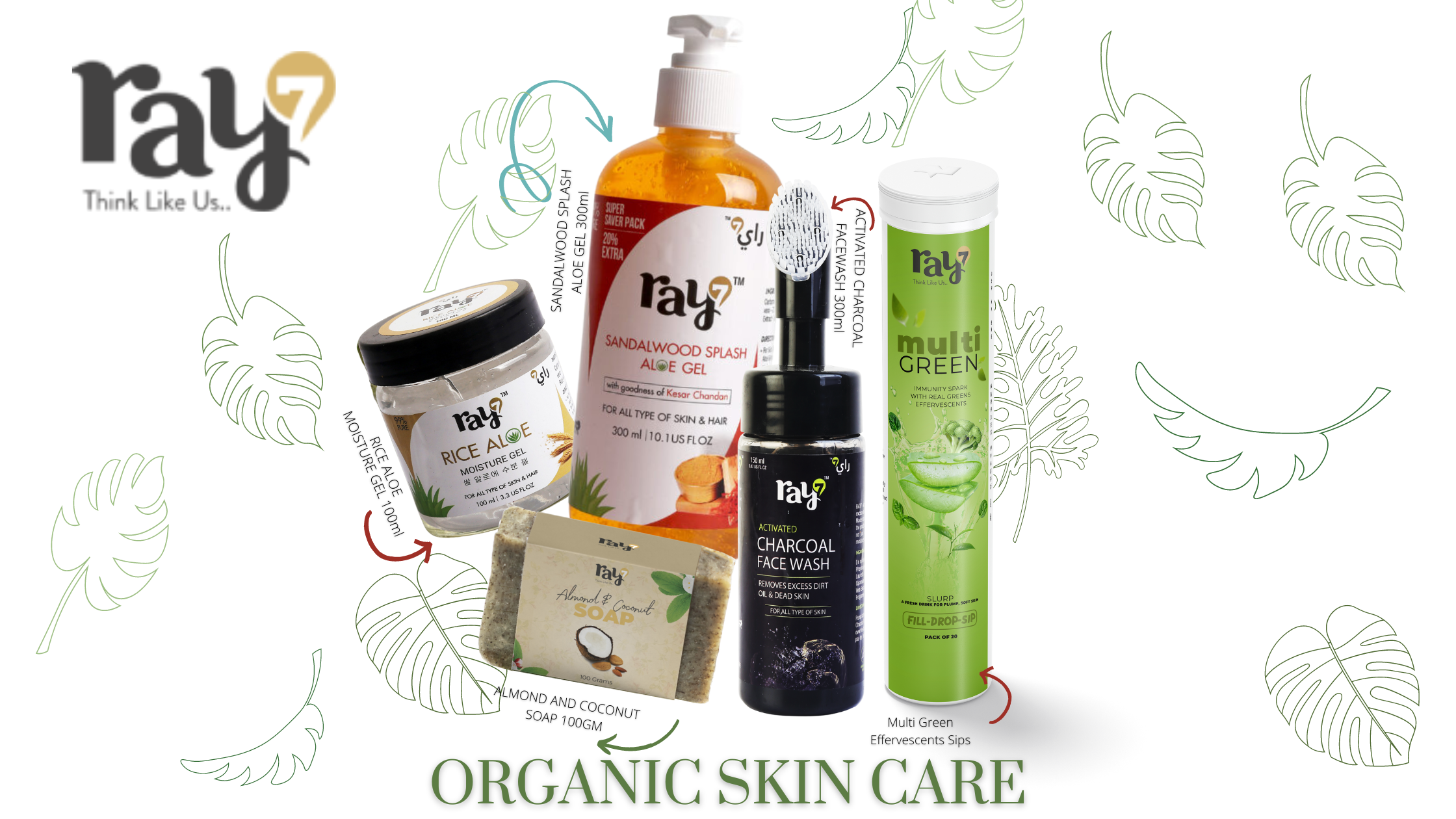 Delight In Every Purchase-RAY 7
Ray7, a brand under Rightside Products is a one-stop hub for wellness products. Aiming to pamper our body and skin, the brand Ray7 endeavours to provide thoughtfully created consumer goods. "The intention of establishing Rightside which is parental to 3 brands having one goal was to create top-notch products at a good price and in a way, reach the "Right Side" of the audience.", says Mr. Sanjay Bhurani, the founder of Rightside Products.
Mr. Bhurani, 47, the founder of the company believes in the commitment to delivering Organic and Non-Harmful products to the audience at an affordable price and that is the purpose of the compositions of all the goods provided by the company. He says, "Our products are meant to make the customer satisfied physically and to the soul as well. The satisfaction of our consumers is the core of what we do and it's what we thrive for."
The Founder
A B.Com. Graduate and passionate entrepreneur, Mr. Bhurani has walked a striking 27-year-old journey of transitioning from an international job, to trade overseas, and finally to branding their goods and earning the experience of working internationally. "It all started with my father Late Mr. Baldev Bhurani that had the highest distribution of FMCG products, making us experienced in this market for 50+ years.", he says. Young and Bright Co-Founders The brain behind the brand 'Ray7' is a young learner and Mr. Bhurani's 14-year-old son, Yash Bhurani who co-founded the idea with his father. Yash, a diligent High School Student, is studying Marketing and Social Campaigns and is passionate about building a business.
The other brand by Rightside is 'nocjoc' which was co-founded by Mr. Bhurani's elder son Sanchit Bhurani. A B.Com. undergraduate pursuing student of financial learnings and CA pursuer, Sanchit, 17, assists in the financial department of the company and also works on in-depth marketing.
Supervising all three brands, Mr. Bhurani, handles the operations, revenues, product development, and future goals of the company.
Latest Product Portfolio
The most recent range of products by the brand Ray7 is Organic body care products that cover essentials like Organic Henna and Indigo Powder and the audience's most-loved Effervescent Tablet Sips that have a refreshing flavour along with metabolism and skincare benefits that are convenient to consume with water. These recently launched products stand different from the brand's original range of products as they solely believe in the benefits of the consumer's wellness while hoping for them to be satisfied to build trust with their quality.
Punctiliously Chosen Raw Products
The products manufactured by the brand are 100% genuine as the founder, Mr. Bhurani meticulously chooses the sources of procuring raw materials that are used in manufacturing the final products. "The sources are attentively shortlisted based on their authenticity, composition, and certifications too.", he says. "We are proud to say that the materials used in our products are carefully seen to be certified by the following certificates, USDA Organic, ISO Certification, India Organic Certification, Halal Certified, GMP Quality Approval, Non-Animal Tested, Ayush License, Global Vegetarian Certification Services, and more." Additionally, to ensure the genuineness of the source, the founder personally meets the raw material providers. "Meeting the provider gets us the intel on how much they care about consumers and if they are a good option to work with us."
Company's Market Presence
"It's enormous.", says the founder. "We focus on producing goods for the consumer in everyday uses. Be it from skincare to body care along with food products for them to relish on and cleaning products as well."
The company boasts a variety of goods that every Indian consumer seeks in the market. Planning to expand its range to cater to every need of the audience, the company is now focusing on increasing its reach by going digital for the digital-savvy youth. "We are diving into social-media campaigns, we are in contact with influencers and bloggers, along with website development and digital marketing teams to boost our reach to potential consumers."
Expansion Plans and New Upgraded Products
Customers will be glad to know that the company will be expanding its ways and soon it will be introducing organic supplements for the overall wellness of our body with benefits and goodness that boosts for the body's overall health. Mr. Bhurani concludes by saying, "We hope to approach the market with high quality, natural, certified, and organic products with which they will be satisfied and in peace to entrust us."