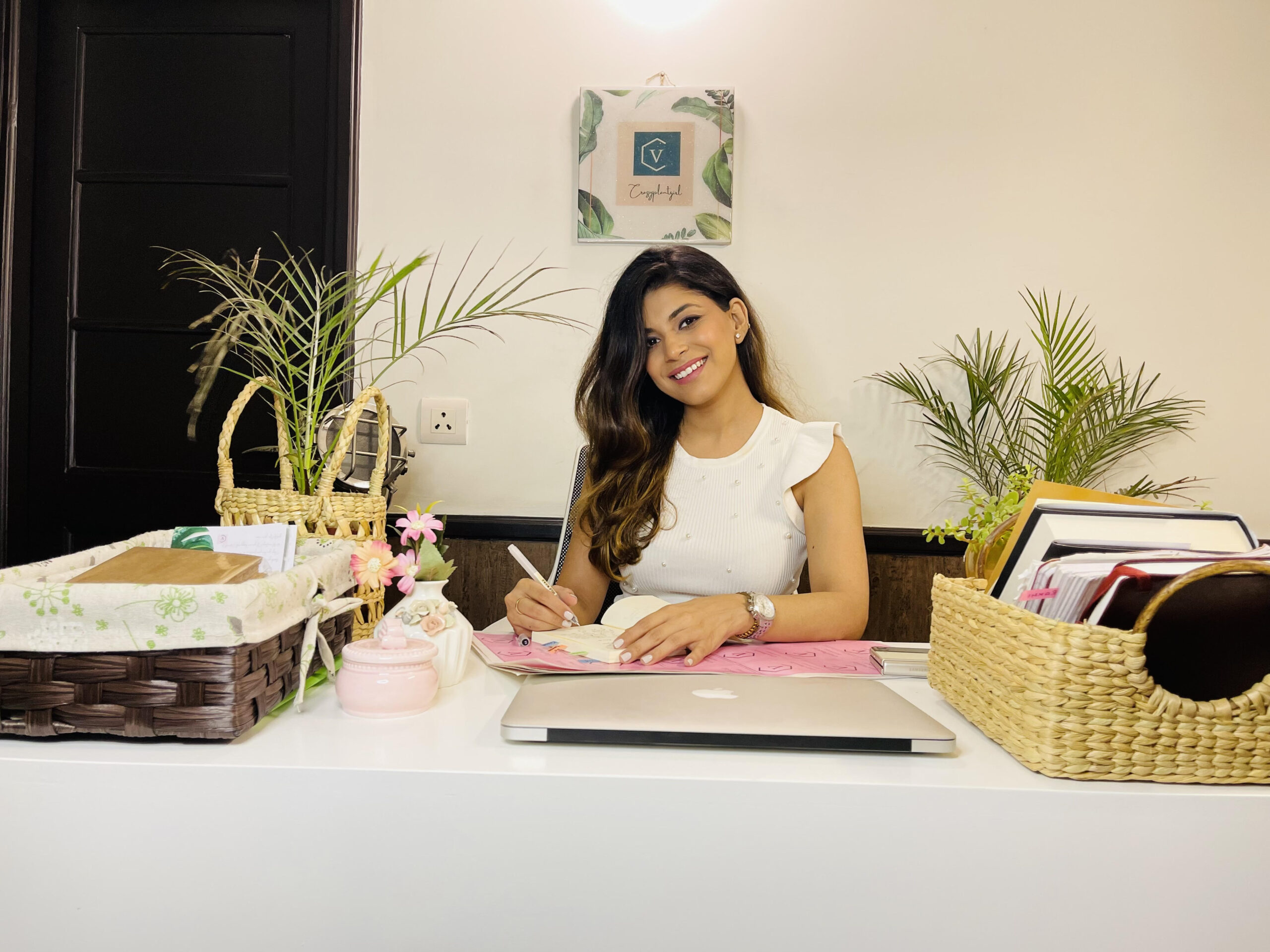 The Modified Definition of Plants and Gifts- CrazyPlantGirl
Living in an age where pollution and diseases have taken over our peace and well-being, it's imperative to make people aware of the importance and benefits of adapting to a sustainable lifestyle. Working on similar concepts and combining health and aesthetics to make gifting and decoration sustainable, Vrinda concepts add positivity to our environment as well as to the aesthetics that people are fond of.
The CrazyPlantGirl aka Vrinda had always felt an attraction for the products that fed her love for subtle looks and were safe for consumption.
"My interest in this field spawned because of the backing it got from my thought process and my beliefs.", she says. "It is exactly what I believe while selling and making it easier for people to switch to the products that not only add beauty to their environment but also benefit their health."
Dreaming of working on something of her own and on, Vrinda Concepts existed in her mind and plans ever since Vrinda could understand how things work in the reality.
"It began when I turned 25. I had always wanted to experience new opportunities and new fields that I could explore productively". Vrinda had attended a lot of workshops on different services and products to figure out the area of her interest and expertise.
One of the workshops that she attended was a Terrarium workshop. It was a month-long workshop where she learned the term in and out, theoretically and practically to realise how she was curiously interested in the same. Terrariums became Vrinda's first line of products she introduced the brand Vrinda Concepts with; which showcased her art and imagination.
The immense love and support after the introduction of Terrariums encouraged Vrinda to introduce other products as well that guaranteed well-being and sustainability along with pleasing aesthetics like Planters and Garden decor. The brand offers a whole range of Plantable stationary as well that pitches meticulous adaptation to a sustainable lifestyle.
Vrinda talks about a recent campaign that she took through CrazyPlantGirl which was switching from Bouquets to Planters as a gifting substitute. The CrazyPlantGirl emphasizes, "As we promote switching from bouquets to planters, we are not only fulfilling the purpose of gifting but are also giving life with every gift. Adapting a plant is not only a good hobby but is also considered therapeutic. Gifting a planter doesn't result in a dead-end product that goes in the garbage and contributes to the pollution, rather it promotes a sense of care for our environment and a healthy future."
Working in this field and after a lot of observation and difficulties, Vrinda has developed an understanding of the market and the exact demand and availability for all the products that the brand has to offer. As Instagram is one of the most effortless and lucrative ways of generating orders, almost all of the orders are processed through the media.
"I want to take a moment and praise the social media culture in today's age. It has made doing business a whole lot fun with a totally different way of working that is extremely interesting and keeps on adding to the entertainment along with motivation.", she admits. "That's why I decided to make it the primary medium of my sales. Apart from that, I think word of mouth has been the blessing that keeps on adding to my publicity and generating orders."
Commencing with covering Vrinda's hometown, the brand has grown to have covered the entire country.
"With the launch of our Plantable Rakhis last year we got ourselves to be able to make relationships with a countless number of customers scattered all over India."
Plantable rakhi was the second product introduced by the brand that got ample recognition throughout the country after the DIY Terrarium kits increased the market coverage from a couple of cities to almost every state.
This year, the brand launched Organic Plantable Rakhi bands with proper kits that involved all the raw materials required to sow a seed and grow a plant out of it. The response was so great that the bands were almost sold out with still 10 days left for the festival.
"We were overwhelmed with the love and response from the customers and we will coming up with amazing innovative products and keep selling all the products to all our cherished customers with the help of social media and other platforms.", Vrinda chimes proudly.