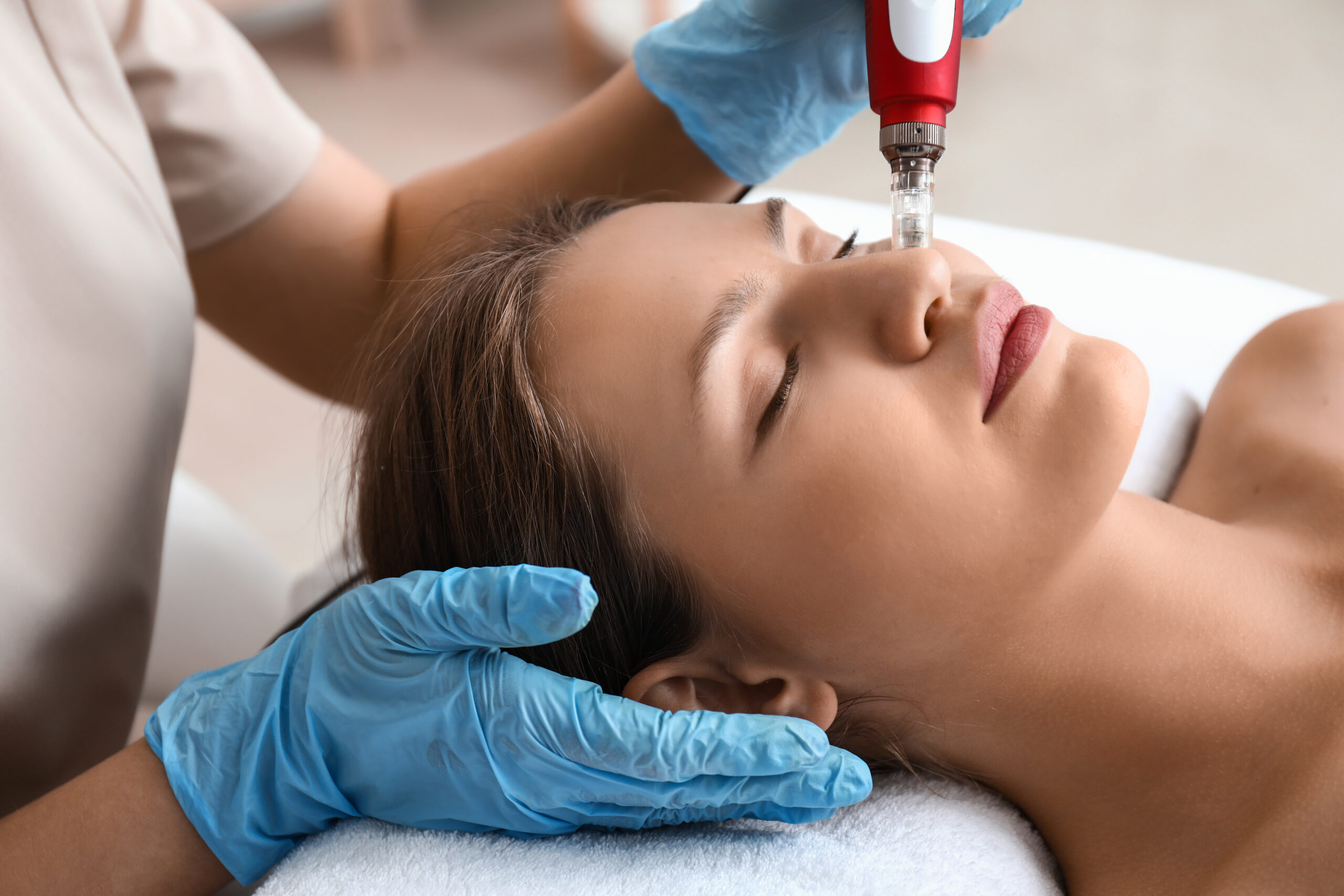 Skin care Treatments for a Perfect Bridal Glow – PRE-BRIDAL SKIN TREATMENTS
Marriage is not just a life event but an actual bombardment of emotions and feelings. We at Clinic Dermatech understand that the months leading up to weddings are always stressful. For that reason, we have carefully curated a comprehensive range of skin, hair and body care solutions that will pamper you from head to toe and reveal an unmatched glow.
These personalized pre-bridal treatments meet the needs of every bride who desires an impeccably refined look on their D-day. Pre-bridal treatments bring your inner glow onto your skin and make it glow brighter to look attractive and glamorous.
What are Pre-Bridal Treatments?
Pre-bridal treatments include body and skin cleansing, polishing, removal of unwanted facial and body hair, spot fat reduction and other brightening procedures. One must begin pre-bridal treatments at least three months before the wedding day to enjoy the complete results.
Face treatments like Power Glow Facial, Bright and Clear Peel, Deep Pigment Correction Peel, New Skin Laser, Dermal fillers, PRP Face Rejuvenation, and many others bring out the actual glow and make your skin look smoother. Details and indications of these procedures are given below:
Power Glow Facial
It is an instant solution for skin conditions like facial redness, uneven skin tone, facial sensitivity and mild discolouration. Every 45-minute session of this facial guarantees improved texture and tone of your skin.
Bright and Clear Peel
Bright and clear peel is one of the most effective options for reducing pigmentation, tanning, dullness and blemishes. It helps fade away age spots and freckles to make your skin look even and radiant. It is a lunchtime peel, which means that you can easily avail the service and continue with your daily activities without having to wait for the skin to recover.
Deep Pigment Correction
As the name suggests, it helps reduce moderate to severe pigmentation. It also diminishes age spots, birth marks, tattoos, superficial scars, freckles, and melasma and enhances the complexion.
In addition, Laser Hair Reduction is also a popular choice for modern brides to end the constant hassle of removing unwanted body hair. Other services like lip fillers, Botox, body contouring, hair restoration, etc. are also a part of the custom pre-bridal packages.
At Clinic Dermatech, our aim is to provide 100% satisfaction to clients and revolutionize the cosmetic industry, helping individuals achieve their desired skin and hair.