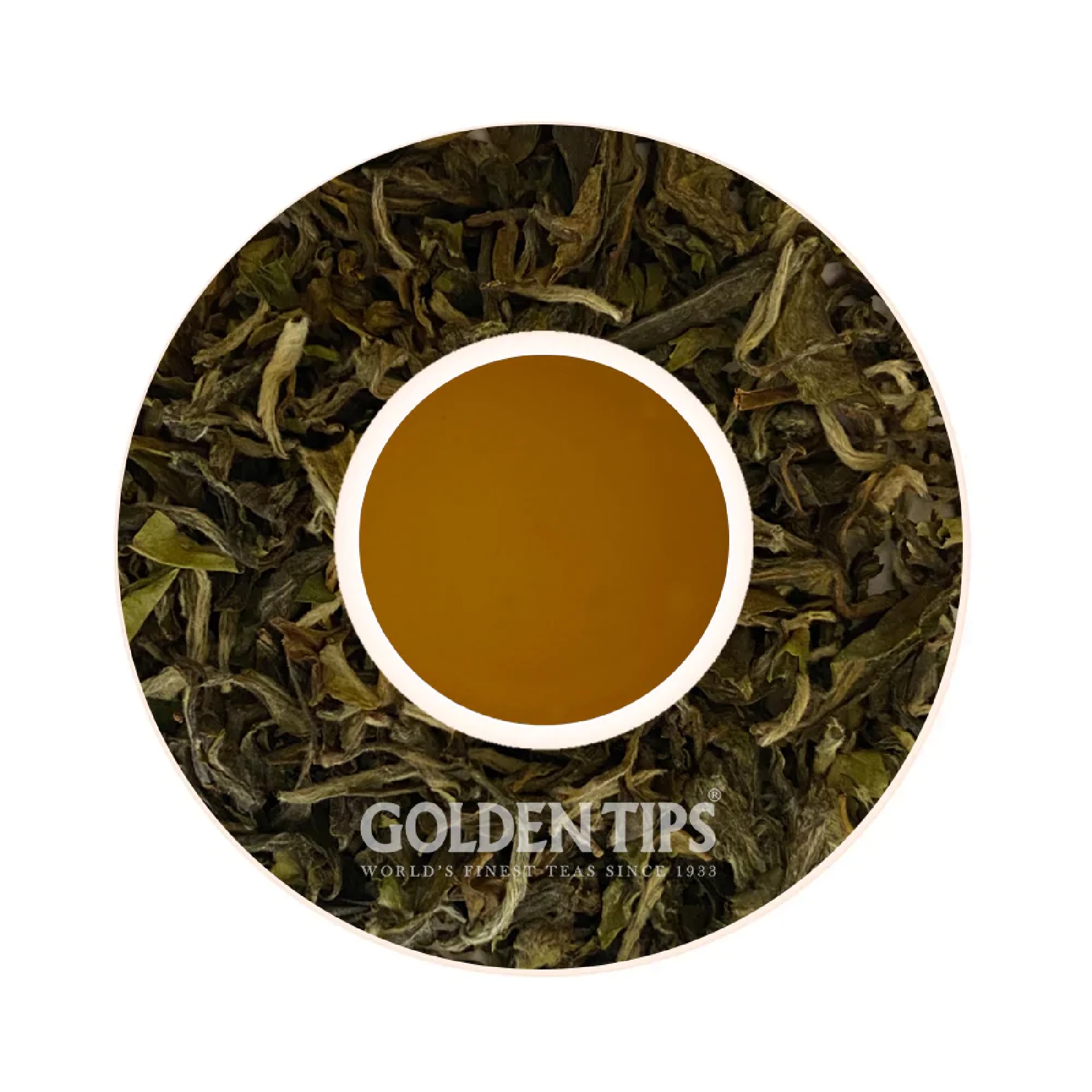 Full Moon Tea Leaf Plucking: A cosmic event which results in exquisite teas with unmatched aroma
Many Tea experts say that there is a Cosmic relevance to Full Moon Night Tea plucking which takes place according to the Lunar Calendar. These teas have special flavour, body and aroma and are called MOONLIGHTS. Golden Tips has been buying the exotic Moonlight teas from different tea estates since decades. Recently, the Darjeeling based company bought FTGFOP1 Moonlight Teas from Badamtam and Castleton tea estates at Rs 20,000 per and 12,000 per kg, respectively.
The grades of these moonlight teas are of the highest and the plucking process is very fine. Only the silvery blooming buds and the two leaves are used to make this specialty tea. These teas are plucked by skilled pluckers only during the full moon nights and processed into made tea before the break of dawn.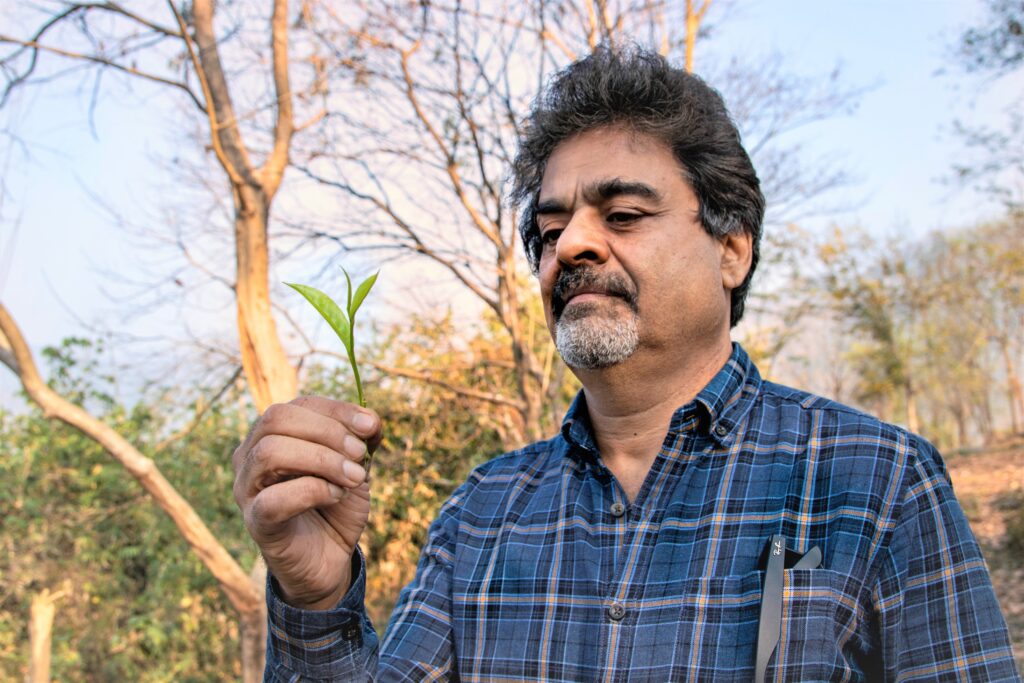 For full-moon tea leaf plucking, designated sections of a tea estate are selected beforehand. More often than not, the tea bushes planted at the highest elevated section of the garden that receives the maximum moonlight on that particular night are selected. Plucking generally starts around midnight when all nutrients of the tea leaves are pulled to the desired level. Pluckers balance themselves amidst dense bushes to pluck barely a few Kilograms of these exquisite leaves. Moonlights are considered the most flavorful with unmatched aroma.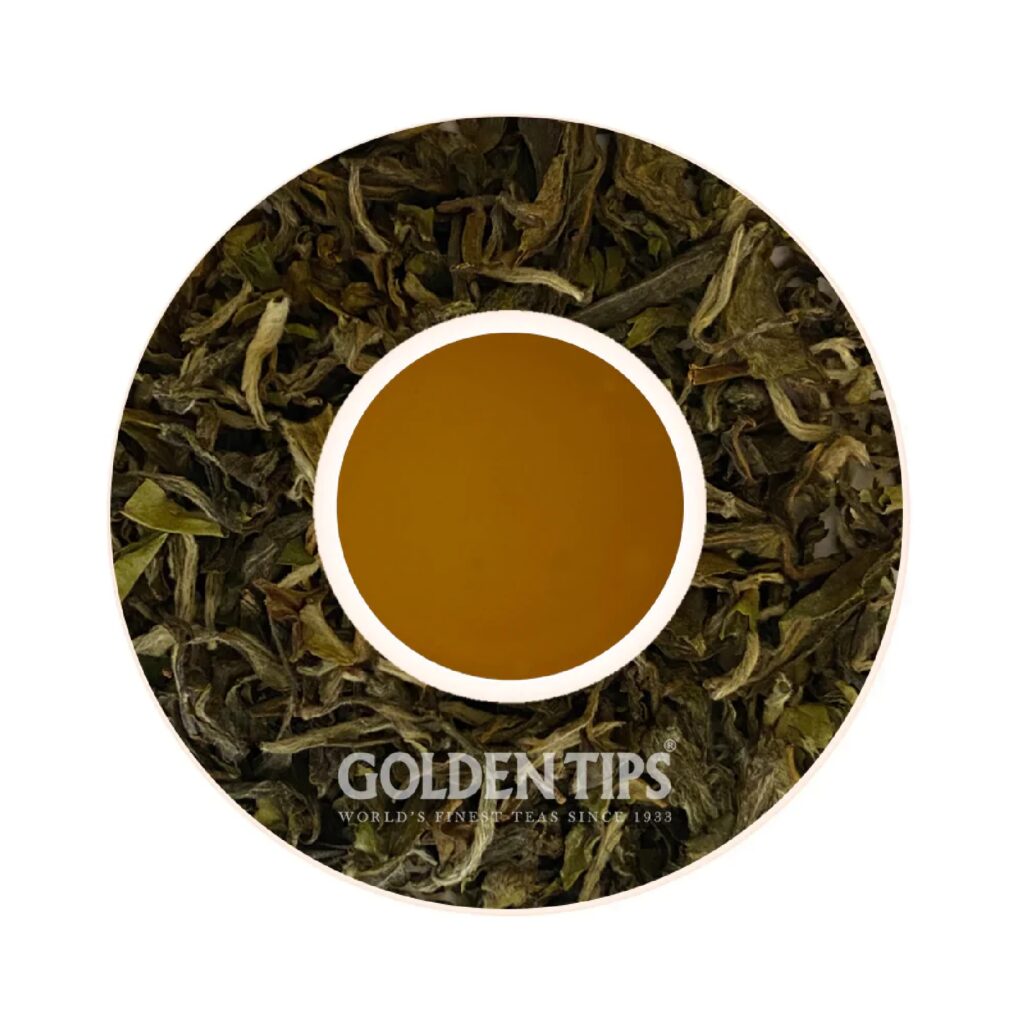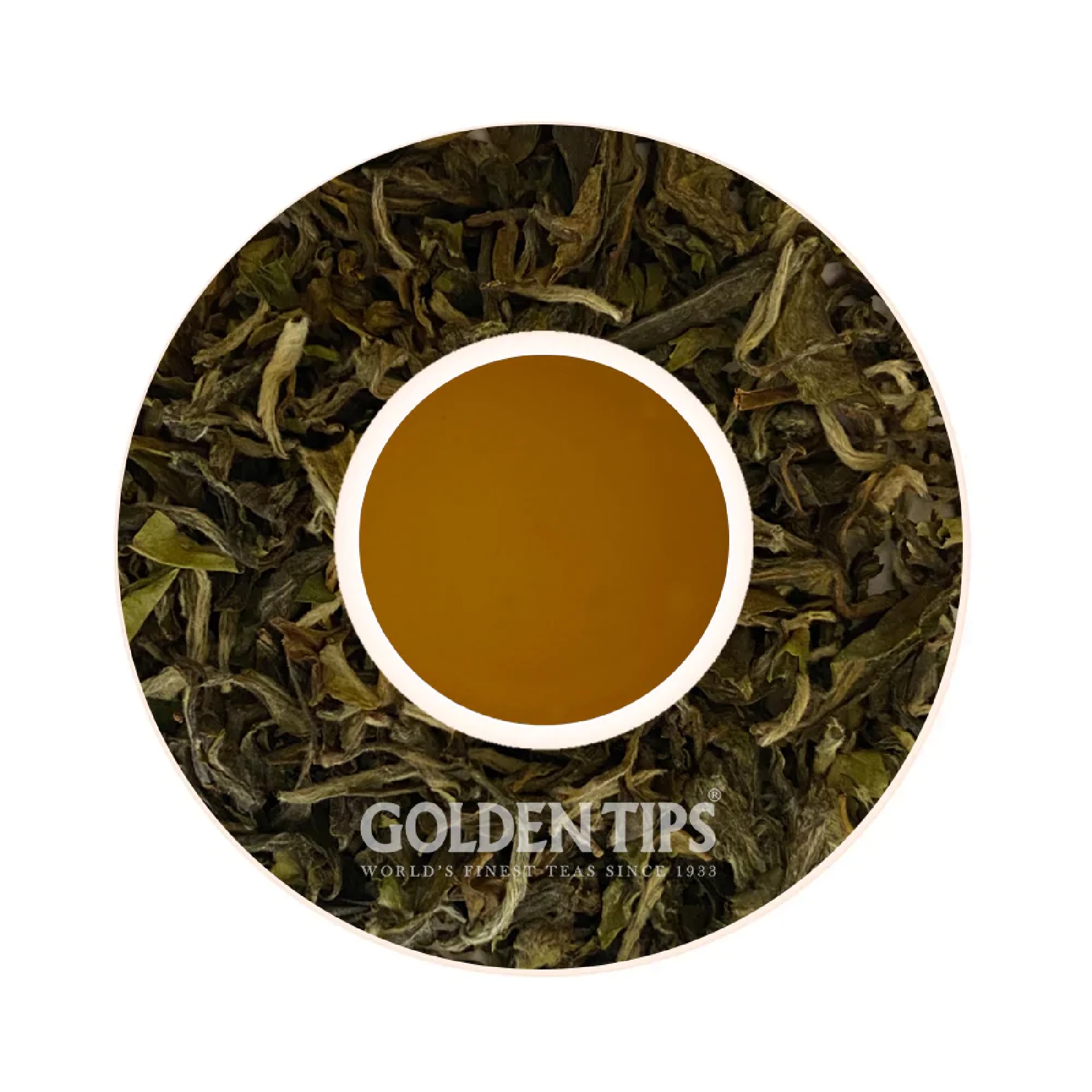 There is a scientific reason for the high quality on Moonlight teas. After sunset, evaporation stops on the surfaces of the tea leaves and they gather large amounts of Magnesium and Calcium from the soil during full moon. It is common knowledge that one can smell the fragrance of flowers after night sets in because there is no evaporation. The same happens in the case of tea leaves also. That is why the tea processed from the leaves plucked on full moonlight retains the nutrients and water content in higher percentages.
Most of these Moonlight teas are made from AV2 clonal tea leaves, and manifest in excellent tea leaf texture, smooth taste and a floral aroma that is absolutely unique. The decision of Tea Board to promote quality Darjeeling teas by ensuring Moonlight plucking on 21st May 2022 on the occasion of International Tea Day and subsequent auctioning on 20th June a few days back imparts special significance to these teas and the auction processes.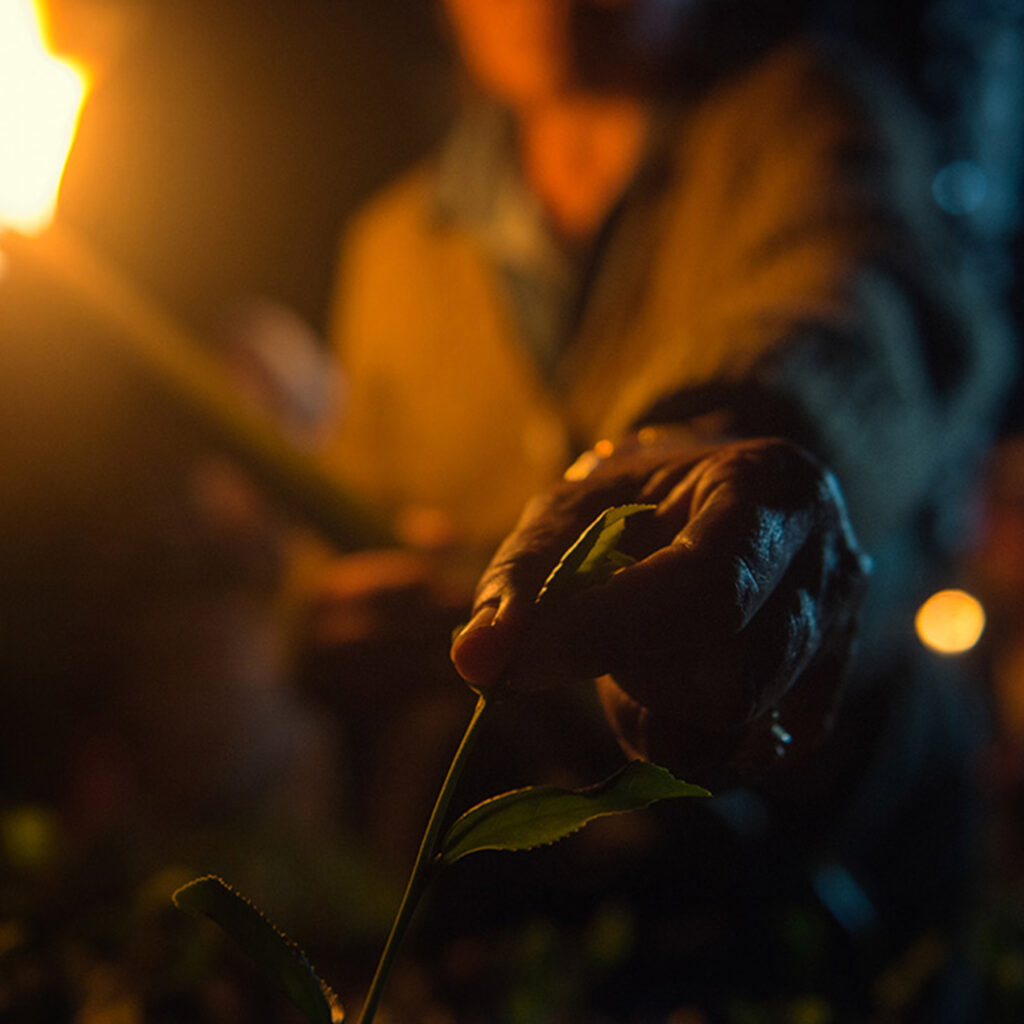 Moonlight teas are processed separately, and generally the produce fetches good prices in the auctions or direct sales to tea brands because the teas are of superior quality, both in terms of flavour and fragrance.
Moonlight Plucking has evolved into a tea tourism event over the years. This is because tourists have started showing interest in the process of 'moonlight plucking' as it is said to bestow special cosmic energy upon the people who are present during this special harvesting process. Many such events are organized by tea gardens all over Darjeeling since a few years, but that could not happen because of the pandemic-induced lockdown in 2020 and 2021.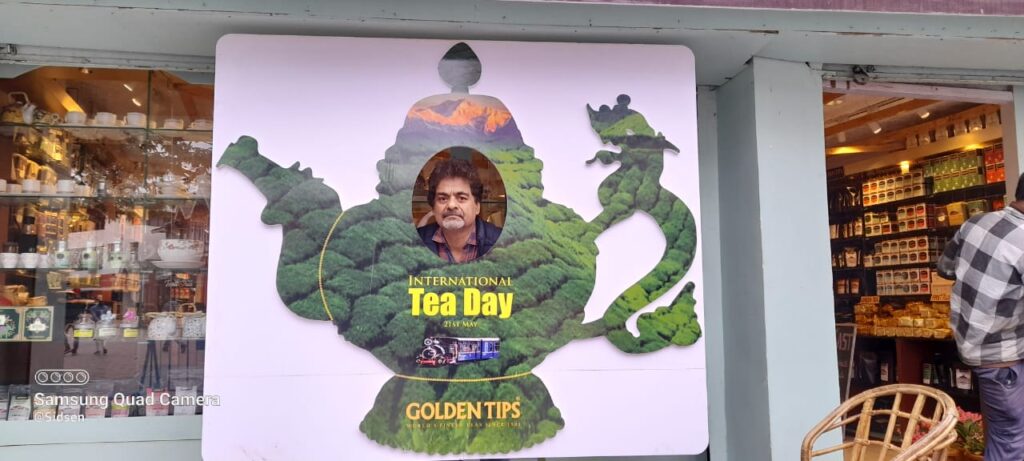 However, this year Moonlight Plucking events are back with a bang. The locals and tea estate owners are organizing such events which is a boon to the economy of the region. Apart from showcasing the special plucking experience, local food and outdoor camping facilities are being provided by tour operators. Along with this, tea festivals are being organized in the tea gardens, visits to Tea Boutiques located at nearby towns where exotic teas, tea wares & souvenirs are on display. All these initiatives are further driving interest in Moonlight tea tourism.