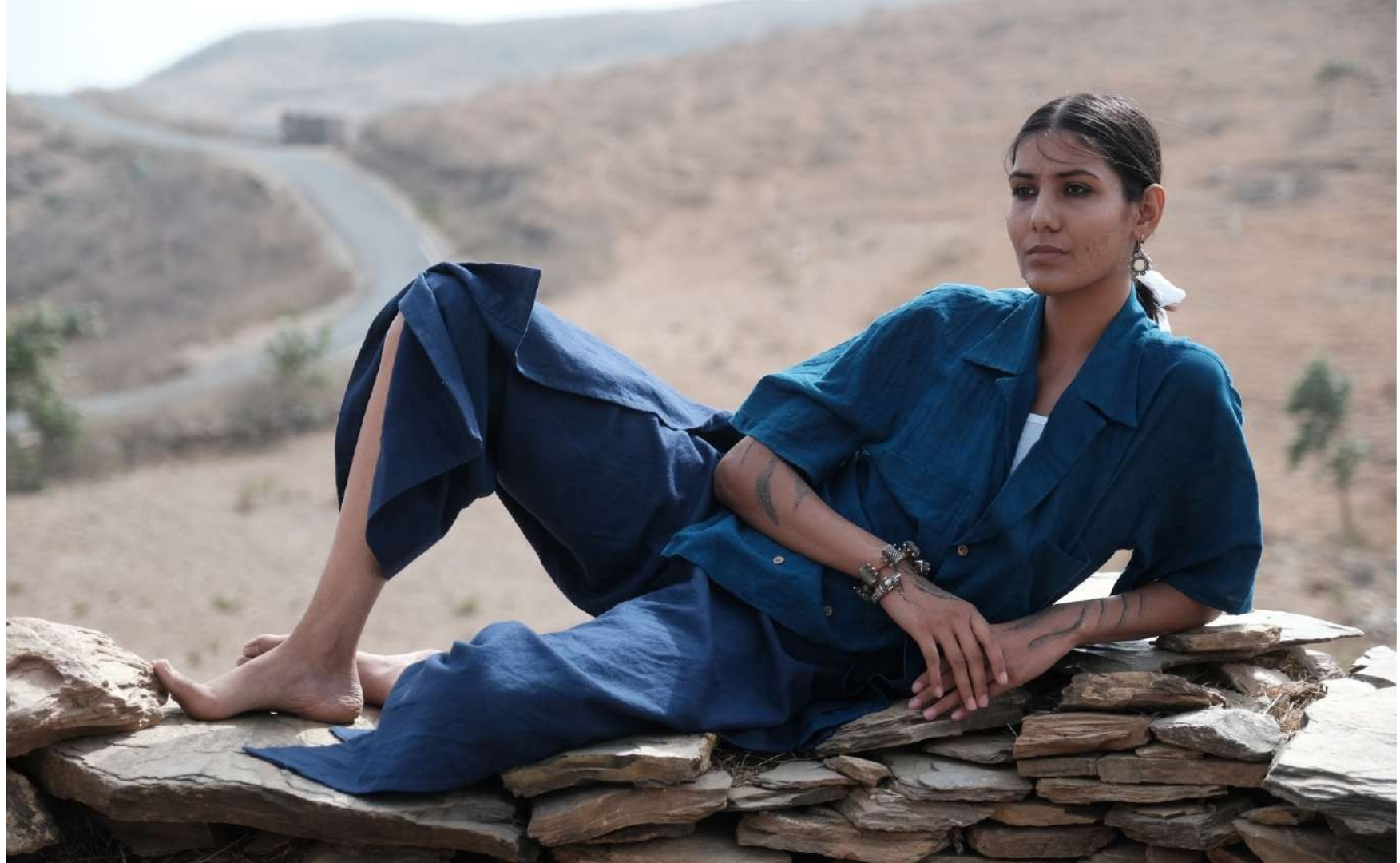 Sustainable Fashion-Nocturnal Sea by Bindoo!
Bindoo is a social enterprise project, part of the Mewar Collective Group, a non-profit organization working to build up a future where people who menstruate experience safe periods so they can choose the life they want.
Bindoo empowers local women by teaching them how to stitch clothes to give them financial stability and dignity.
We only produce a limited number of clothes and only uses organic materials while supporting the artisanal fabrics of India.
This collection features hand-painted garments with mud resist and indigo dyeing from Akola, Rajasthan.
We are in a conversation with Charlotte Cotton, a French social entrepreneur and co-founder of Mewar Collective group, a non-profit organization
It was an awesome experience to get to know her. In the following conversation, she talks about her experiences and how she established herself as an entrepreneur
1. Please introduce yourself as an individual ( and as a founder and CEO of Bindoo)
My name is Charlotte Cotton, I am a French social entrepreneur and co-founder of Mewar Collective group, a non-profit organization that enables women in Rajasthan to have access to environmentally friendly sanitary products to manage their menstruation. We hand-produce organically washable and biodegradable sanitary napkins and educate the local population on the topic of menstrual health. Mewar Collect also has a social enterprise making clothes, which finances the menstrual project, called Bindoo.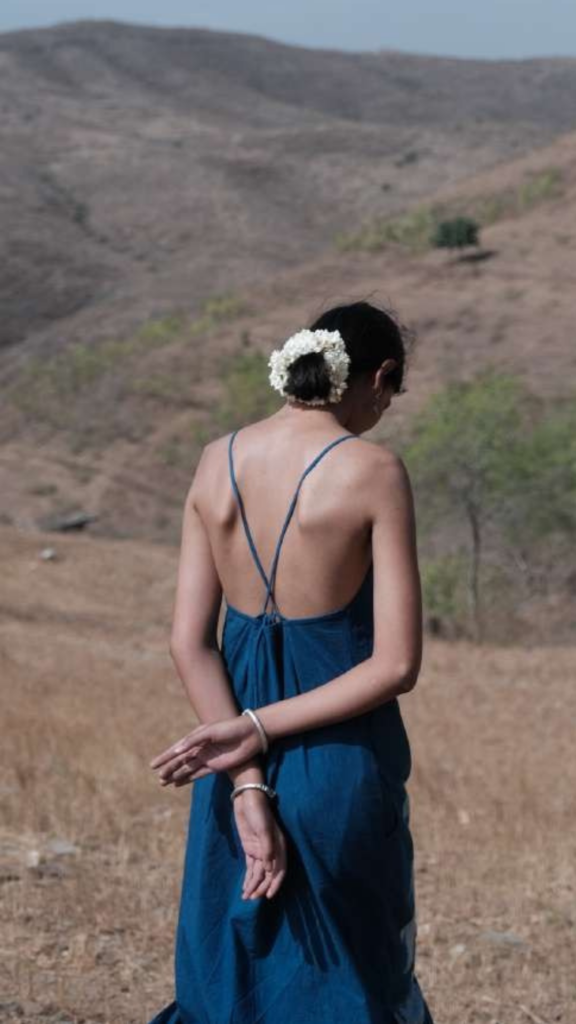 Bindoo assists to teach local slum women from Udaipur, Rajasthan, how to stitch sustainable clothing, thus empowering them not just monetarily but also by equipping them with new skills. Bindoo produces a limited number of clothes every year and uses organic materials while supporting the artisanal fabrics and savoir-faire of India. This year, our collection features hand-painted garments with mud resists and indigo dyeing.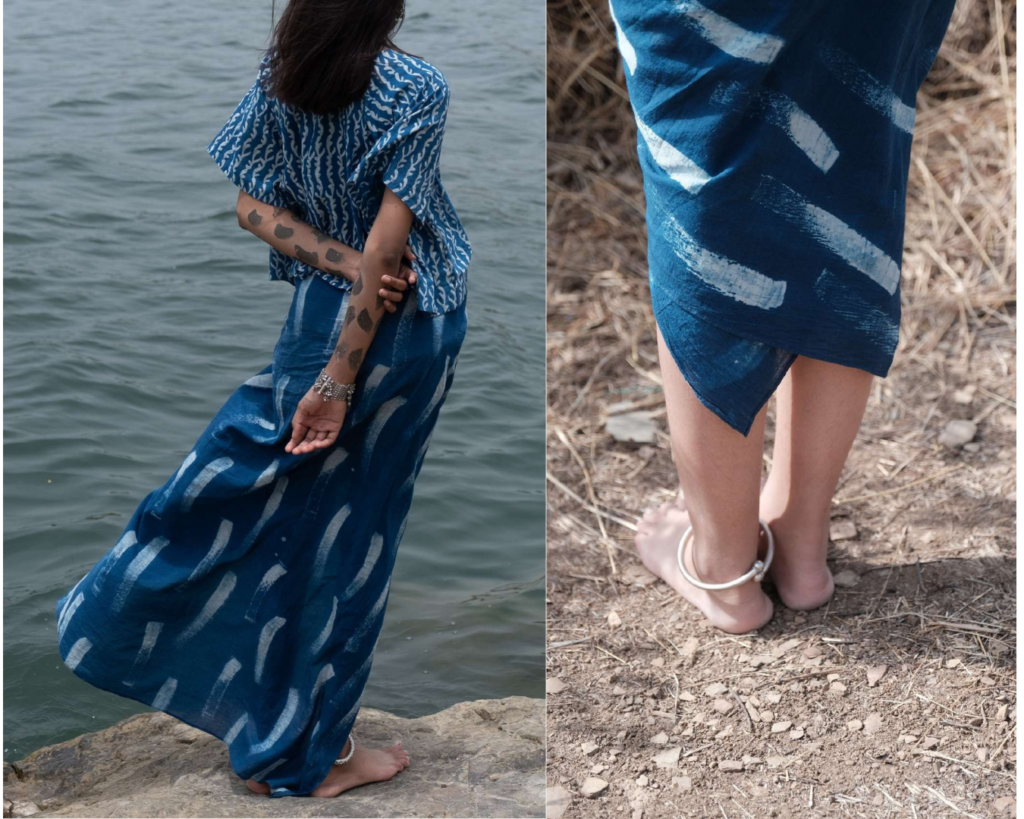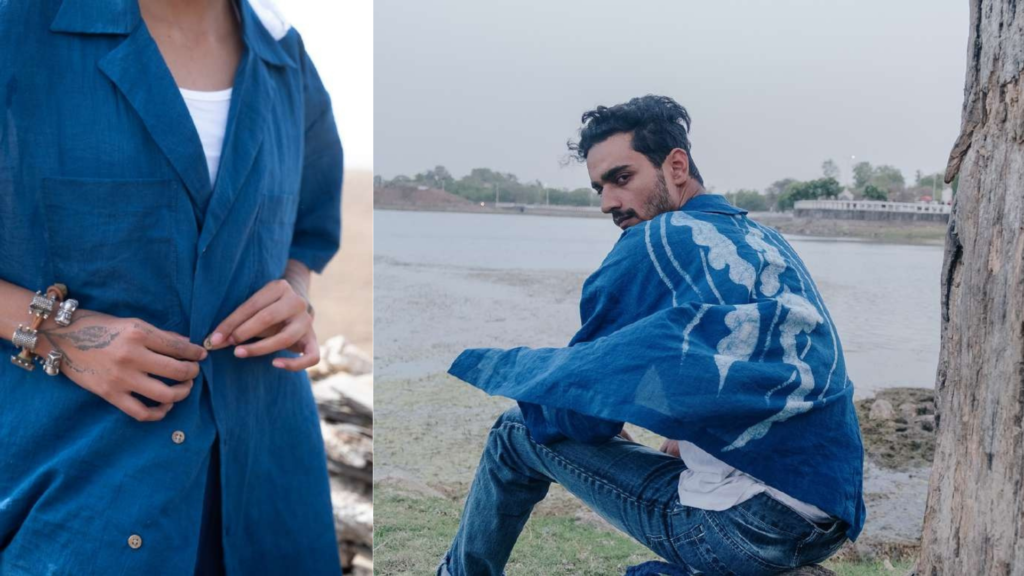 2. How did your culture, your upbringing, your background, and everything you have been surrounded by in your childhood and teenage helped you in shaping your personality and where you stand today?
In my family, an unfortunate accident created a lot of traumas because it was taboo. Since then, I've been fascinated by learning and understanding cultural taboos. I traveled for more than 10 years in Asia and landed in Rajasthan in early 2020, where I met Laad Lohar, a menstrual activist, who taught me about the challenges of menstruating in her place because the topic is still very much taboo. I learned women were very restricted because of their periods, and that health management was a huge problem. Not having access to resources, women have to find whatever they can to absorb the blood of their cycles: cow dung, newspapers, sand… I then decided to assist Laad to create Mewar Collective, a social organization producing and distributing eco-friendly pads.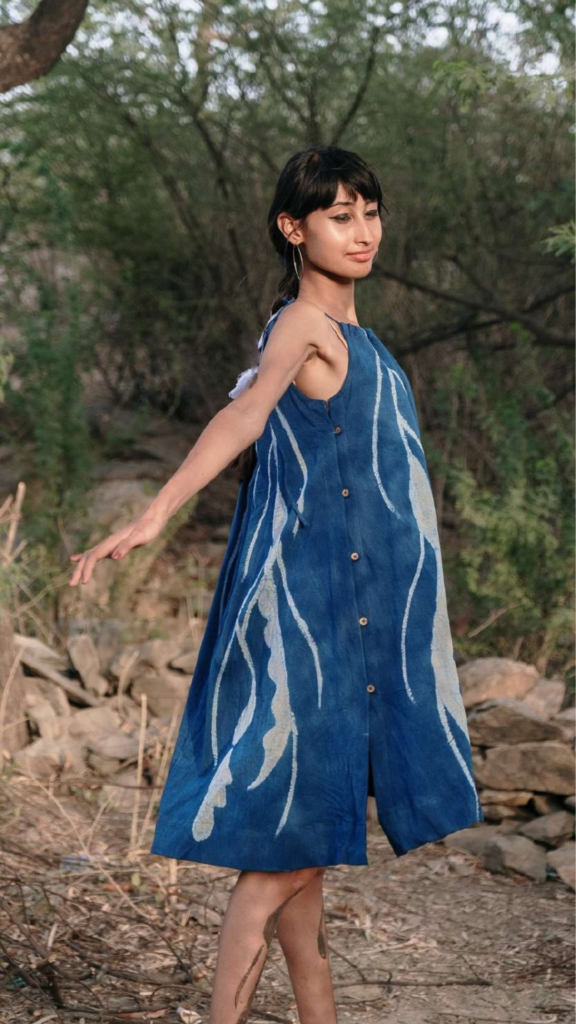 While training many slum women from her area, we realized many of them were tailors, and we decided to work on Bindoo, so our tailors could create and innovate in clothing that was sustainable and respectful, not only for the planet but for the people who make them. We created a model based on the 3Ps: People, Planet and Process. For "People", we wanted to create a brand that suits our customers, not the other way around.
Therefore, we are innovating by proposing adjustable clothes. Also, we have a sustainable supply chain, making sure everyone is treated with respect in the whole production process. For "Planet", we work with organic fabric and find alternative materials for accessories (forexample buttons are made of coconut and we don't use plastic anywhere) For "Process", we only work on limited quantities as we want to avoid waste as much as possible. We also find creative ways to use leftover fabric, making jewelry and pouches.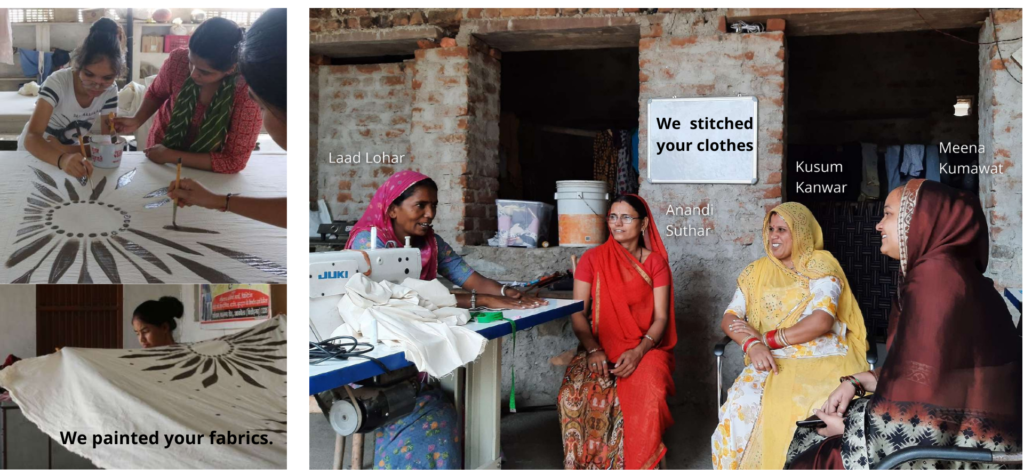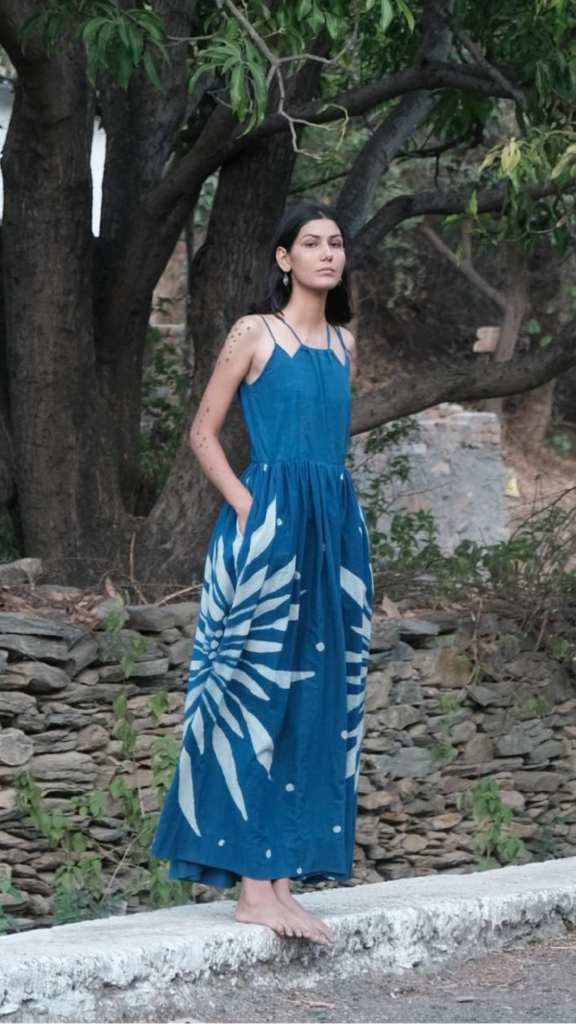 3. What challenges did you face while setting up the business? 
We have been facing many challenges since the beginning of this adventure. One of the biggest ones has been the financial challenge, as Mewar Collective was financed entirely on our own. We had to find creative solutions to equip our office with sewing machines, organic fabric and build a trustful team. Also, the fact that we work with organic material is a costly choice, but we believe it is the right position to take. Of course, the consequence of this choice is the higher cost of selling our products, which is just a reflection of what making responsible clothes is. One of our challenges is to educate people to understand the true cost of fair fashion and to change consumer behavior.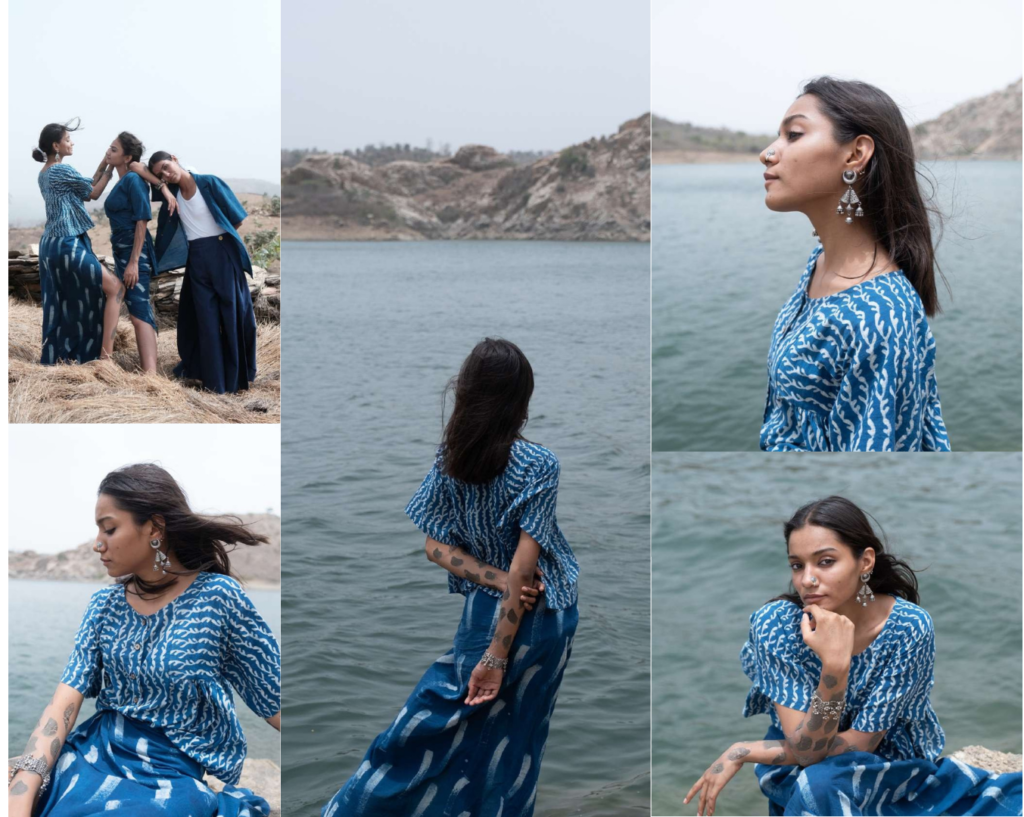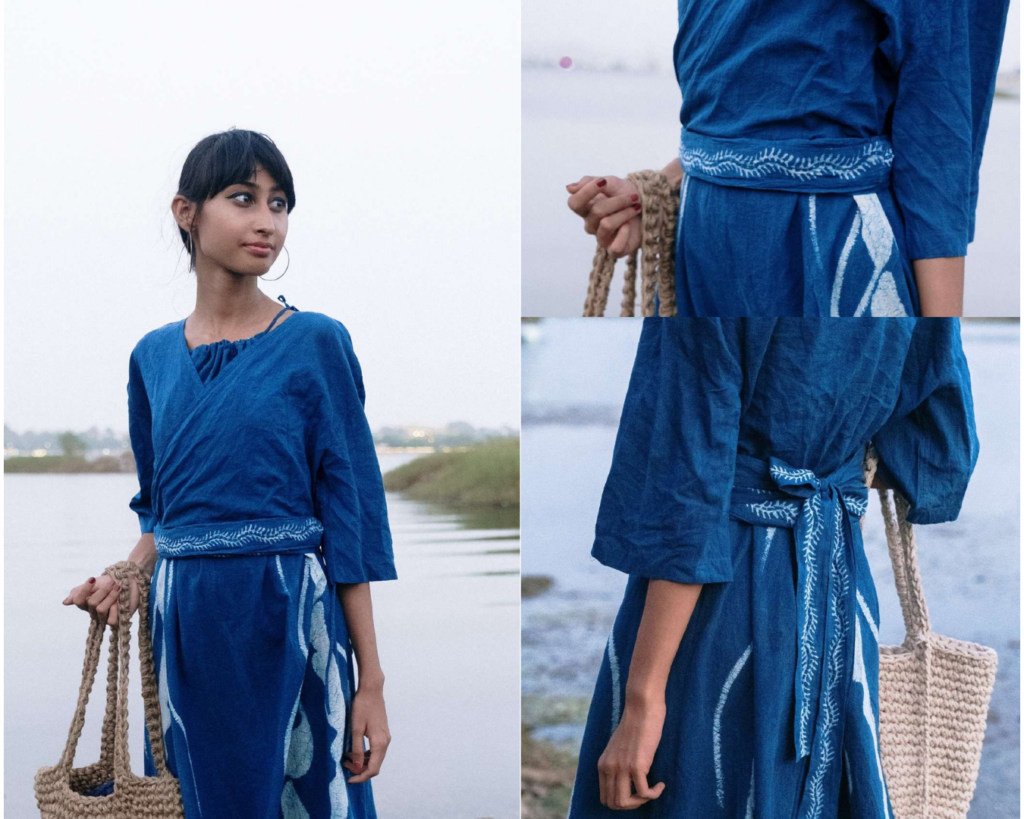 4. How did you overcome those challenges? 
We are still working on the educational part! It will take time to make people switch from fast to slow fashion. I believe that a food revolution is slowly emerging but it is still the very beginning in the fashion industry. We, as consumers, need to ask ourselves, if we are paying the right cost for our clothes. What kind of material is used in our garments? who is making my clothes and in which condition? Fashion is the second most polluting industry in the world, it is time for all of us to open our eyes to it.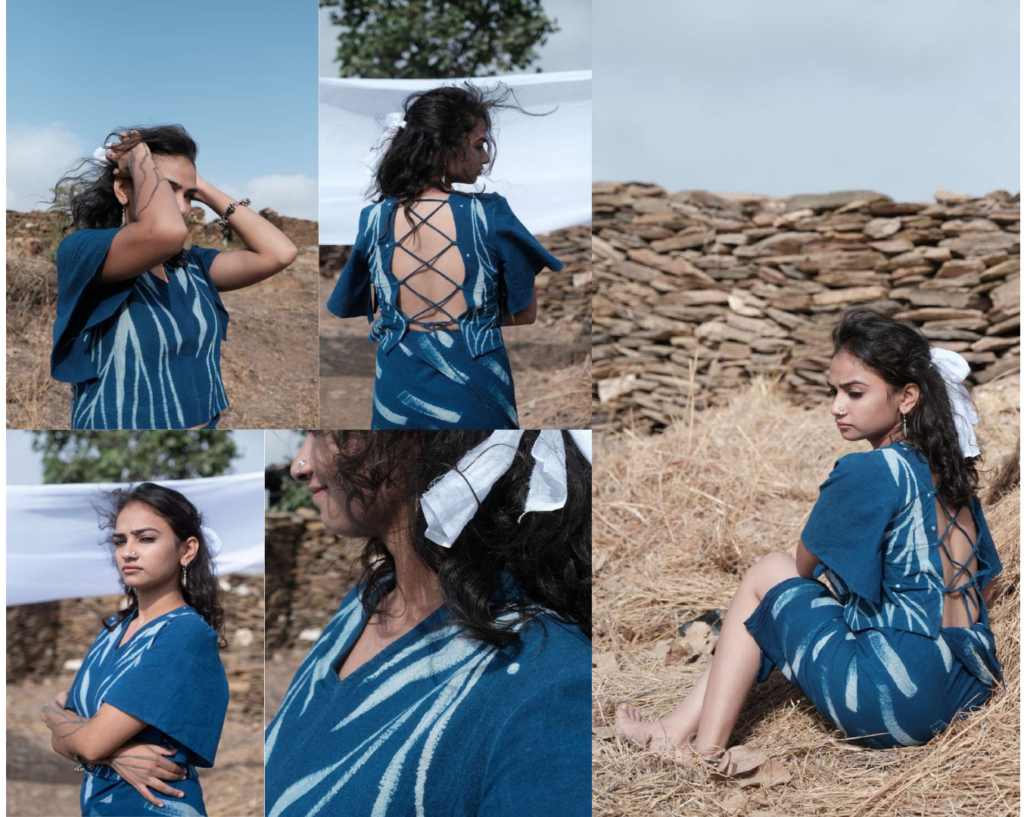 5. How do you update the collection? 
Because we are part of the slow fashion movement, we only want to create one collection per year, with timeless pieces that will last over time. Our collection this year features hand-painted garments with mud resist and indigo dyeing. The theme of the collection is "Nocturnal Sea" and is an attempt to bring out the organic forms of glowing deep sea creatures onto the fabrics using traditional resist printing and dyeing. 
It uses 'dabu' as a painting paste to make the shapes and then dyes in a deep blue which preserves the whites along with the brush strokes on indigo that symbolizes the sea. The collection steps the concern for the sea and its inhabitants when the world's waste makes its way to the 'great Pacific garbage patch' and that includes a large part of textile waste like microplastics and chemicals from dyeing.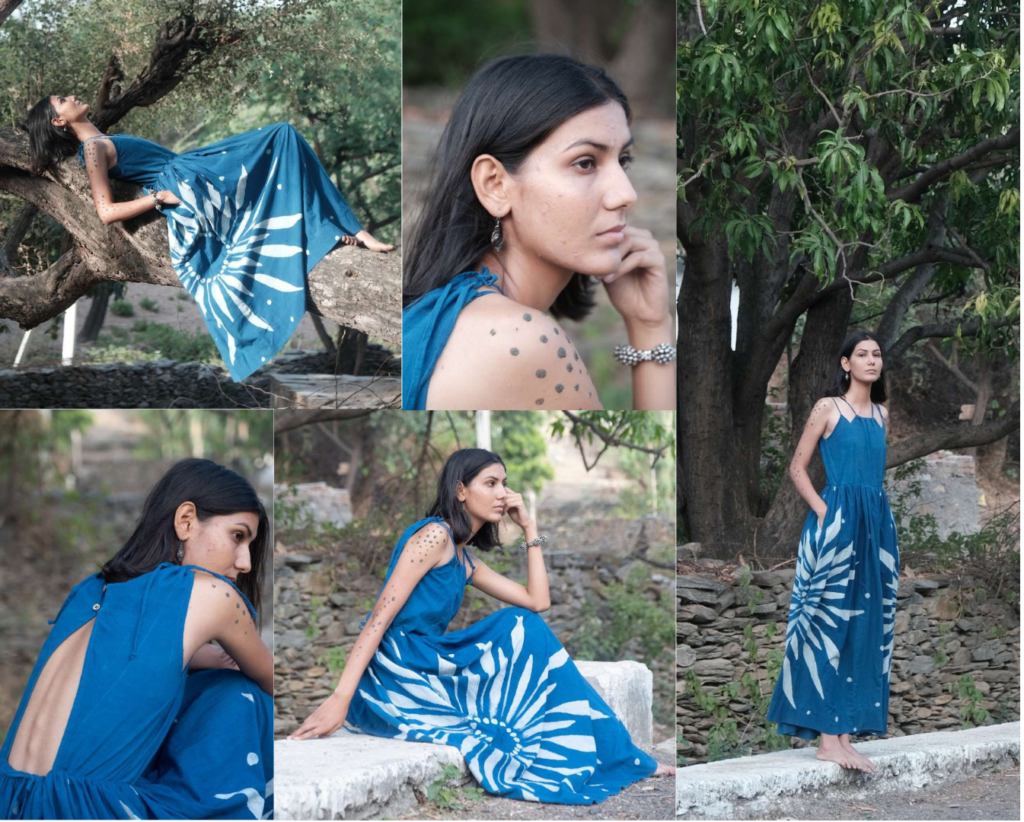 6. What are the factors that you usually consider before finalizing the collection to be part of Bindoo? 
Before finalizing a collection, we always ask ourselves: is it following our 3P (People, Planet, Process) policy? We take the policies very seriously as an agreement between our staff, collaborators, consumers, and also the planet, which is an essential player in our work. We believe our clothing positioning and actions are political and we want to use our work to spread environmental and social messages to create a more respectful world.
7. Where would you like to see yourself and Bindoo in a couple of years? 
I see Bindoo in the future as a model reference for respecting our 3Ps policy and inspiring other clothing makers to join the slow fashion family and change current consuming mentalities.