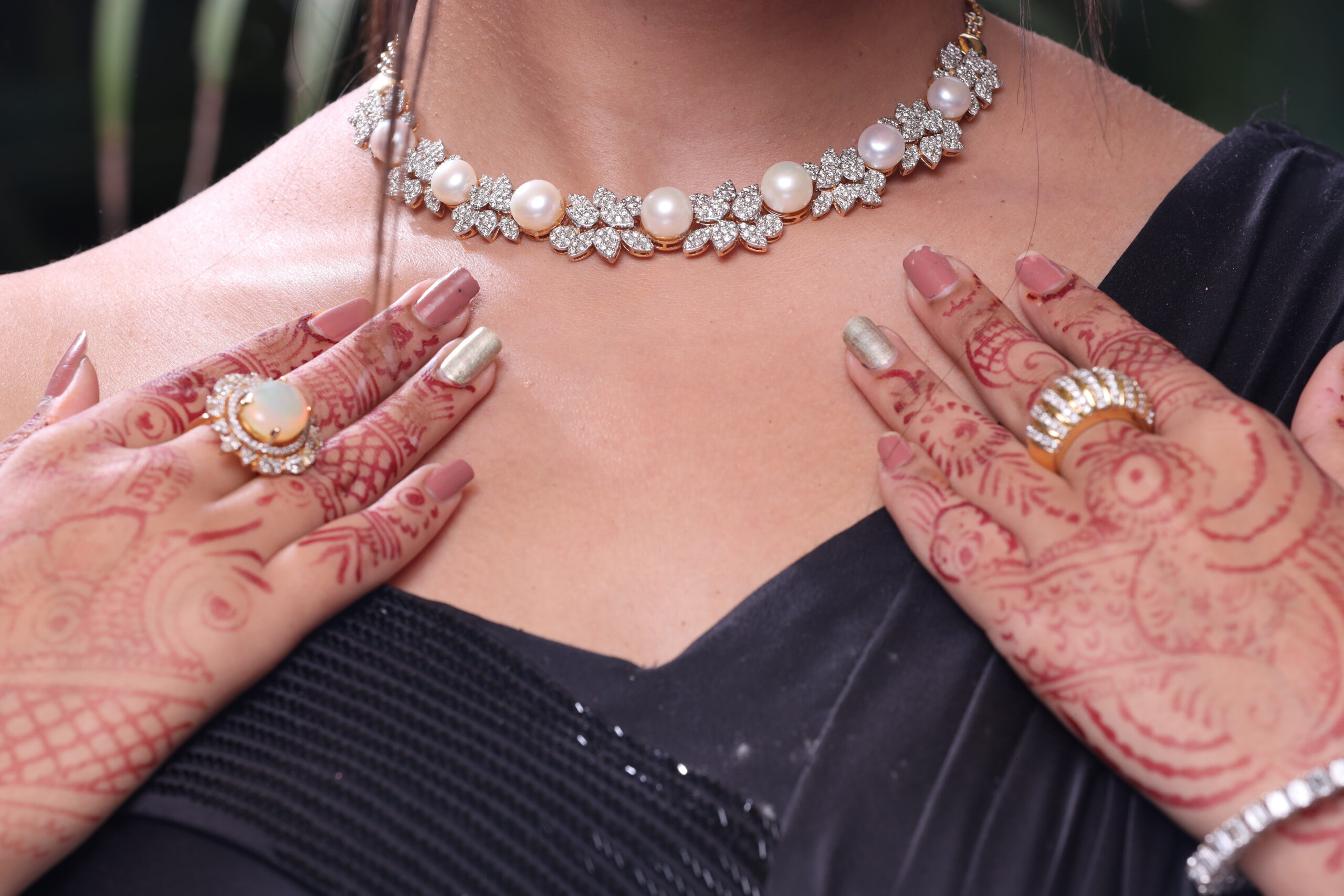 Serene Elegance of Sandhya Jindal Jewellery
One thing that a woman never ceases loving is jewellery. More than just an accessory, jewellery symbolizes celebration, tradition, and individuality. Exquisite pieces are meticulously crafted by skilled artisans who infuse every creation with passion, precision, and attention to detail
Welcome, folks, to the world of exquisite elegance and timeless beauty. Introducing Sandhya Jindal Jewellery, an Indian jewellery brand that captures the essence of Indian craftsmanship, heritage, and luxury. "Our legacy spans a decade, and we are committed to creating jewellery that looks beautiful and tells a story. Each piece is a testament to India's rich history and traditions, and we are proud to share this legacy with the world through our jewellery," says Sandhya, founder of Sandhya Jindal Jewellery.
Brand's Journey
Named after its founder, Mrs. Sandhya Jindal, the brand promises an unwavering commitment to quality. The founder says, "We source only the finest gemstones, precious metals, and materials, ensuring that each piece is crafted with integrity and precision. Our skilled artisans blend traditional techniques with innovative designs, resulting in jewellery that is both timeless and contemporary."
At 19, right after graduation, Sandhya started her new life with her new family while preserving her passion for designing. 
For sixteen years, Sandhya performed her homely duties religiously, yet she was regarded as the trendsetter of the family. Once her kids grew to be independent, she started exploring business options. One of her friends introduced Sandhya to the world of jewellery design, and the idea intrigued her immensely. She explored the jewelry market and observed a huge prevailing gap.
"In India, people buy jewelry not just as accessories but as an heirloom to pass on to future generations. Many branded vendors in the markets of Delhi provide low-quality jewellery at high prices. This thought ignited a fire in me, and I pledged to fill this gap using the best of my knowledge, skill, and creativity. I still have the same Mantra- to provide the best quality at the best prices as at Sandhya Jindal Jewellery, we know it's more than just a piece of jewelry."
Added to the family constraints, Sandhya, was apprehensive about how to establish firm, honest, and feasible relationships with the vendors and artisans. "It was a tough journey. Life presented and will keep presenting hurdles, but I am ready for it as these ordeals only make me stronger."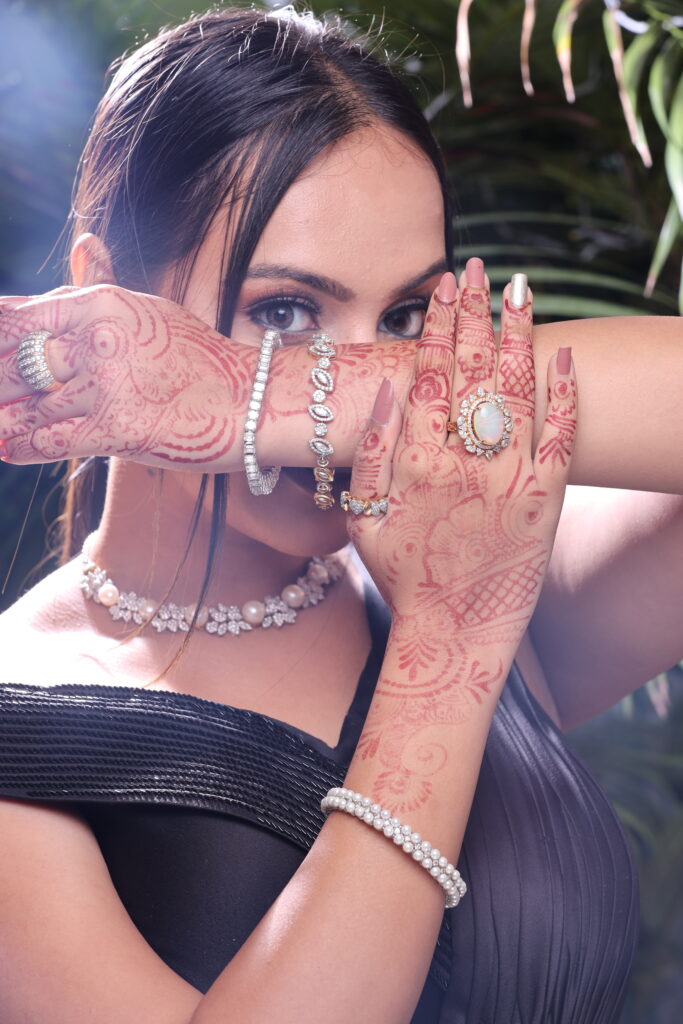 A Graceful Range of Collections
The stunning collection of handcrafted jewellery showcases the rich cultural tapestry of India. Each piece of jewellery tells a story, evoking emotions and cherished memories.
From the intricate filigree work of the Rajasthani artisans to the radiant Kundan and Polki craftsmanship of North India, SJJ designs reflect
the diversity and artistry of India's vibrant culture.
SJJ offers a breathtaking range of designs in earrings, rings, necklaces, bracelets, chokers, danglers, etc., but what really separates the brand is them being a boutique jewellery house open to customization for the customer according to their preferences and budget.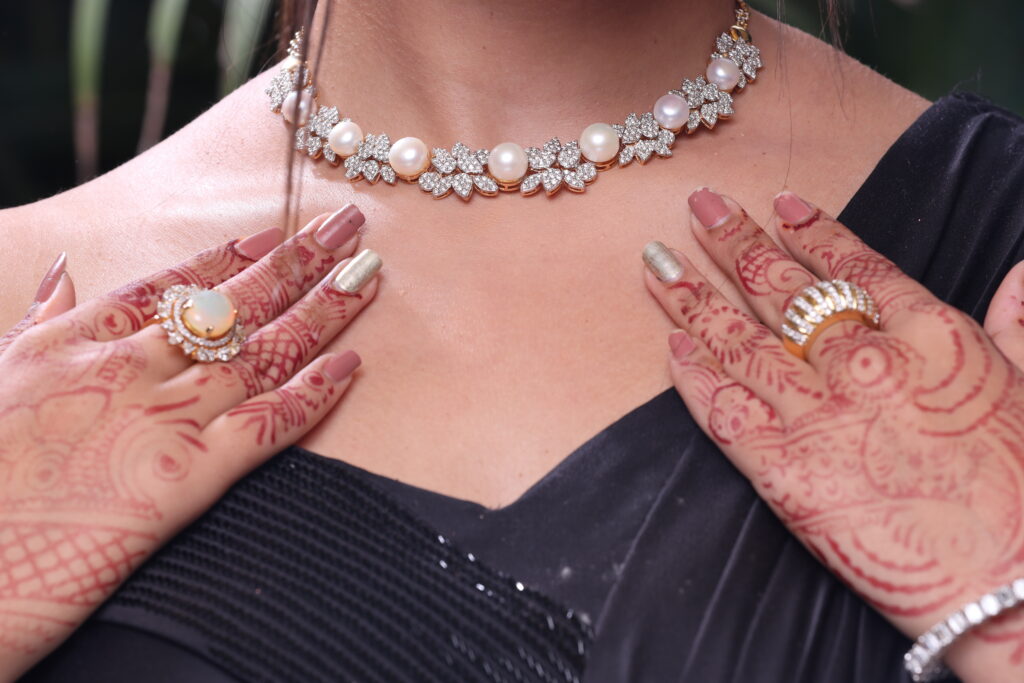 Experience a Delightful Online Shopping Spree
Sandhya Jindal Jewellery is a premier online destination for exquisite Indian jewellery present on Instagram and Facebook. Bringing the allure of Indian jewellery to your fingertips, the brand offers a curated collection of captivating pieces that embody the essence of our rich heritage.
A dedicated customer support team is always ready to assist the clients with any inquiries or guidance they may require, helping them book in-person meetings with the jeweller and ensuring a seamless and satisfying shopping experience.
Growth as a Jewellery Brand
Over the past ten years, Sandhya Jindal Jewellery has become a leading name in the Indian jewellery industry. What started as a small home-grown business has now transformed into a brand synonymous with exquisite design, unparalleled quality, and exceptional customer service.
In addition to the commitment to quality and design, SJJ has prioritized customer service, ensuring that the clients have a memorable and enjoyable experience. SJJ's investments in innovative technology and processes to streamline operations have made it easier for customers to shop online.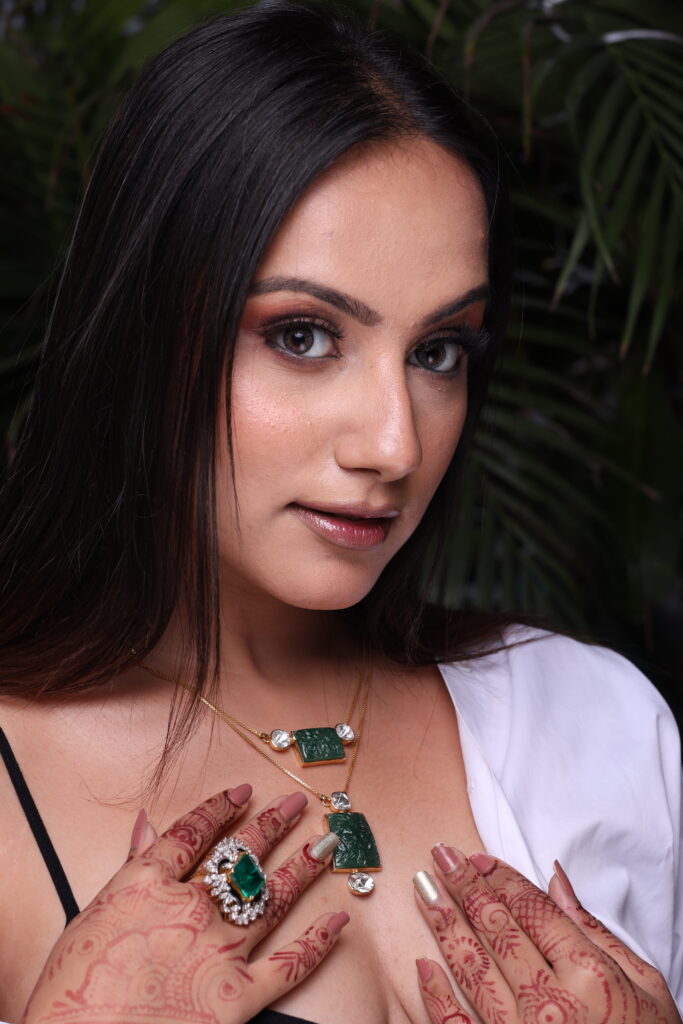 Future Plans
"As we reflect on our remarkable growth and success, we are thrilled to announce our exciting plans for expansion from an online jewellery brand to a physical store shortly," Sandhya says excitedly. Further adding, she says, "While our online platform has allowed us to reach customers far and wide, we believe that a physical store will provide an enhanced experience for our valued clientele."
The upcoming store will be designed to reflect the elegance and sophistication that define Sandhya Jindal Jewellery and will mark a significant milestone in the brand's spectacular journey Build a Long-lasting Relationship with your Trusted Jewellery Partner
As a jewellery brand, SJJ values an esteemed relationship with the customers and keeps customer satisfaction and happiness at the heart of everything created. Sandhya also values transparency and ethical sourcing. She has alliances with suppliers who share her commitment to responsible practices and sustainability.
Whether you seek timeless classics, contemporary elegance, or unique statement pieces, SJJ's collections are curated to inspire and captivate. Discover the beauty of Indian jewellery with Sandhya Jindal Jewellery, where tradition meets contemporary elegance in every piece offered.
Indulge in the splendor of Indian craftsmanship and adorn yourself with the beauty that transcends generations.