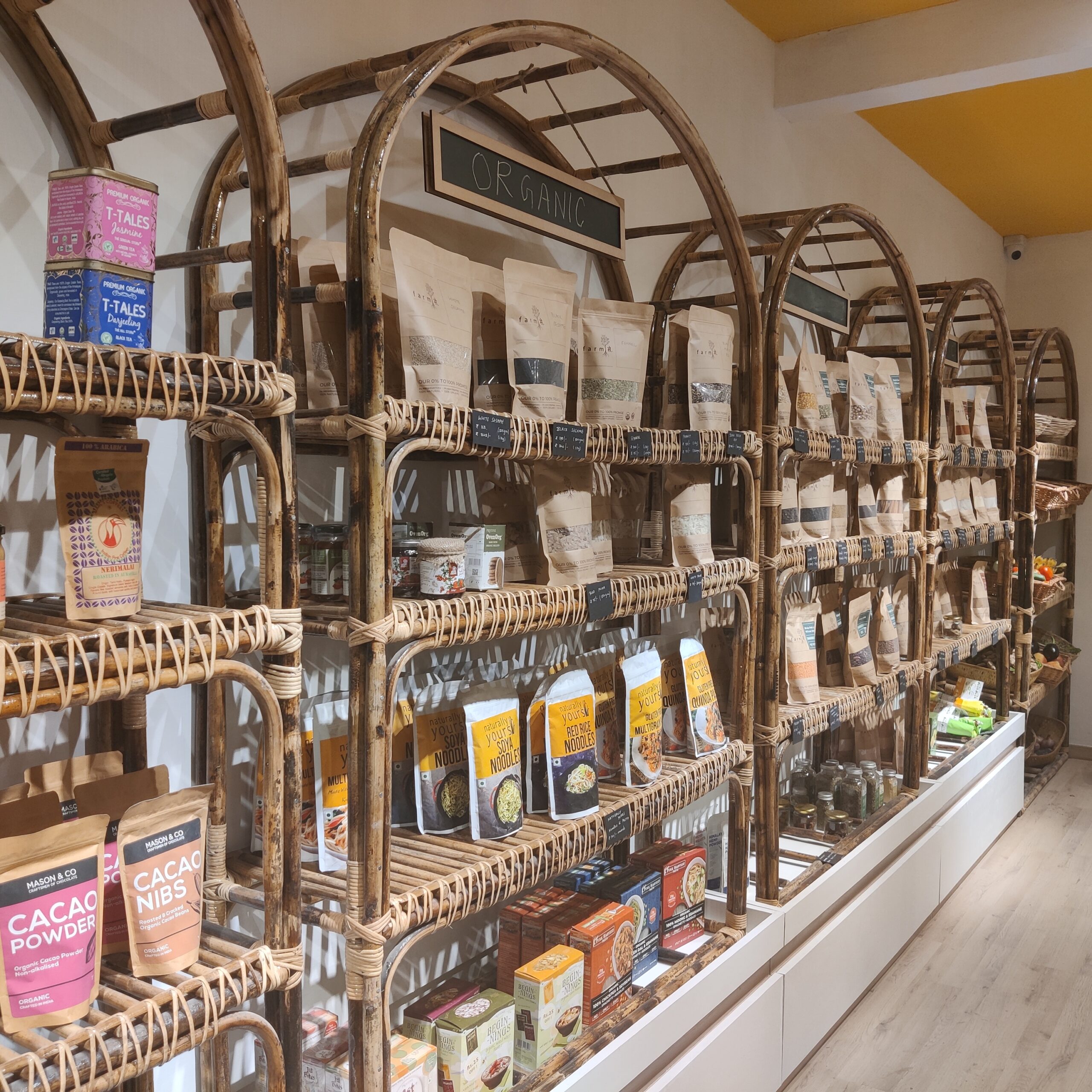 Marwari CA's turn Subziwallah's for their Passion for Good Food- FarmSeIndia
Raj & Yash are childhood friends , finished our Chartered accountancy course from Mumbai which pursuing articleship with well known firms  are CA's by profession but the duo left their businesses and corporate jobs to start farm से. which brings organic vegetables, fruits, groceries & other eco-friendly stuff  from trusted farms & artisans to your families just to follow their passion for organic lifestyle.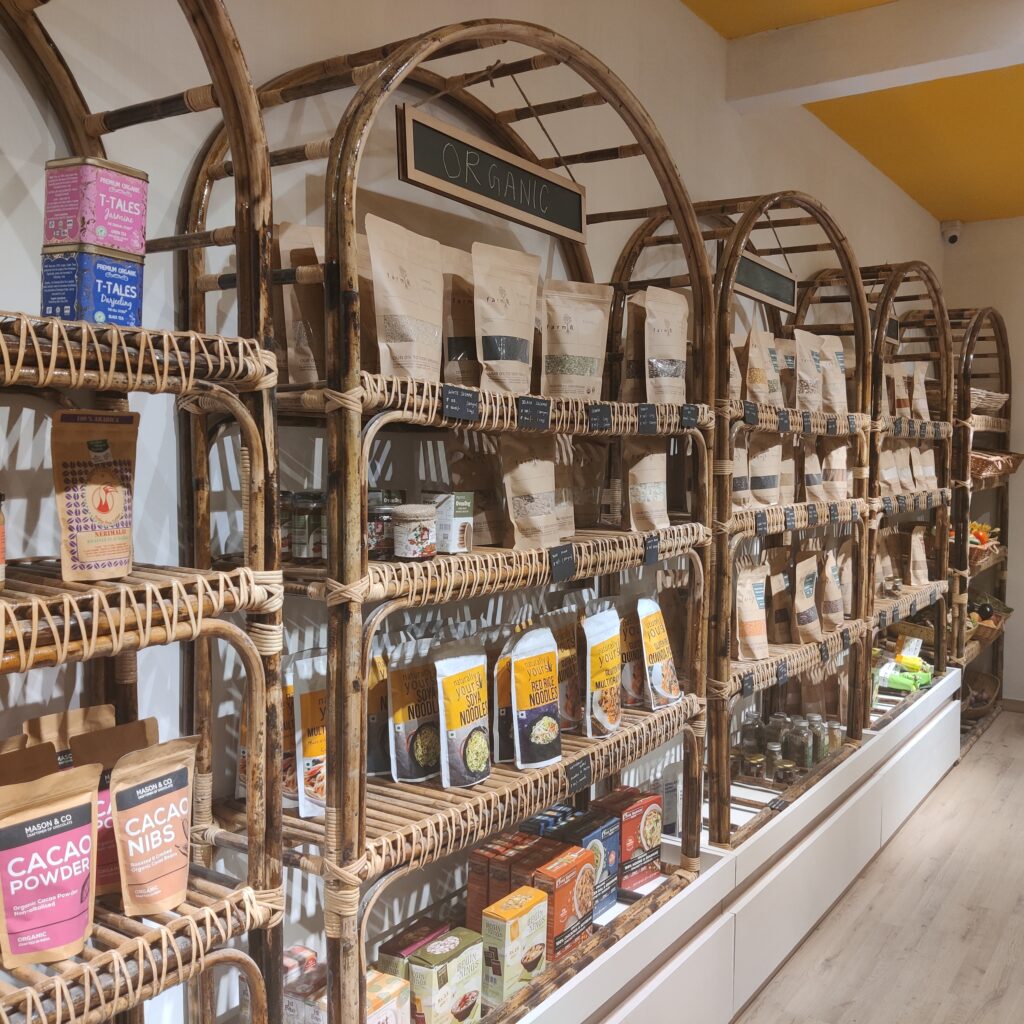 They then teamed up with Rajan Patel, an MBA by profession who runs a similar online portal for organic products called "greenobazaar" since 2016. farm से. started Gujarat's 1st BYOC (Bring your own container store) focused store with "Pay by waste" policy.
Rajan Patel, who earlier used to work for Aditya birla group was impacted deeply by a great and articulate non-fiction, Hot flat and Crowded by Thomas Freidman. He was startled by some heart blowing facts and figures about the current state of poor and dry Earth which once use to be green and dear to us was becoming drier and poorer. It is this book and his subsequent stay in Rishikesh for a yoga class that brought him close to nature & an inner urge to give back something to society.
Yash & Raj on the other hand, belong to well to do business families of a small city in Marwar (Rajasthan).They left for Mumbai to finish off further studies from a well-known college in Mumbai. & took up CA. Yash worked at KPMG & Raj worked with Grant Thorton, both well known firms for CA students in Mumbai.
Even while studying Yash was very conscious of what he ate & he stayed close to nature. Raj while visiting his native in Rajasthan always visited their farm & loved the fresh air of the farms away from the city.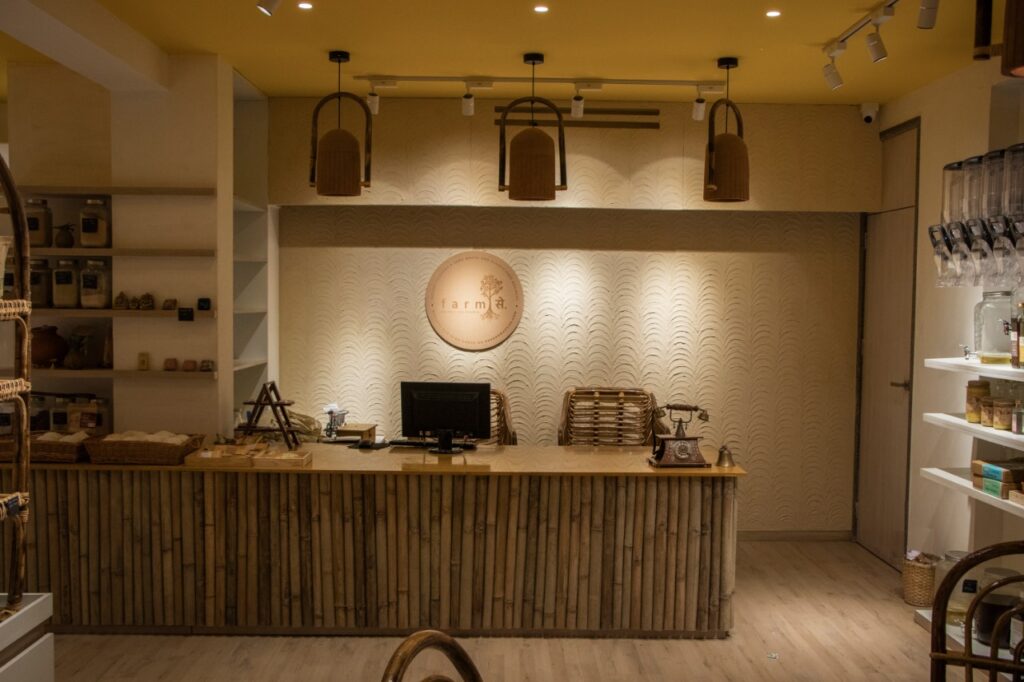 What came as a turning point was Yash's  visit to US & 12+ countries of Europe after finishing his CA studies.
He realized that all across stores in US , which is one of the biggest consumers of organic products, there were so many products made in India on those shelves. Our further study revealed that India in-fact had the highest number of organic farmers across the globe.
After coming back, when he discussed the same with his childhood friend , they went in to dig a little more to find what's happening in farms around their city & whats organic in its true sense.
What came as a shocking revelation was that the food that their families & people around them were having even after having control over the farms was completely treated with pesticides , hazardous fertilisers & weedicides to eliminate unwanted plants.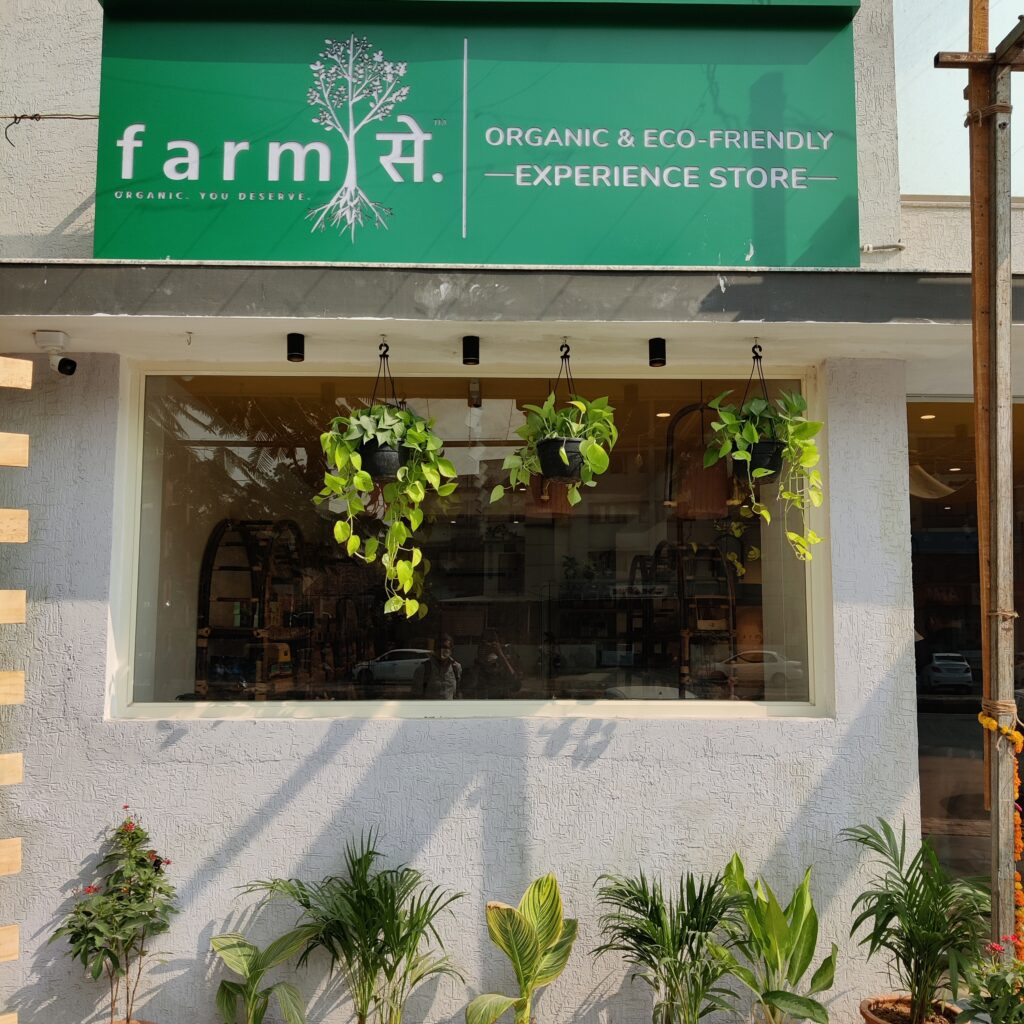 Noone ever paid heed to what was being fed to our own families & how food was grown.
As both friends tried to locate organic for their personal family use they could not find reliable sources for even their own consumption. "We realized that everybody wanted to eat best , but no one knew from where shall we actually buy chemical free food. Everybody knew about the injections used in vegetables , chemicals used to ripen fruits but no one actually had a option" Says Raj.
They started exploring organic farms , attending workshops & exhibitions related to organic food , meeting well known people of the field & working for a NGO Sristi in Ahmedabad which organized the biggest organic food festival in Gujarat for more than a decade.
While working for Sristi, they fell in love with the city Ahmedabad which is a city full of food lovers & where people were looking for such options of having organic food too.
They finally decided to establish farm से. In 2019 In Ahmedabad which provided the finest quality of pesticide-free fruits and vegetables sourced from only farms that were checked by them personally. They further met many farmers and learned about organic farming in detail to ensure only authentic produce reaches the consumer as authenticity is the biggest challenge for organic food
Majorly three issues that surrounded the organic industry were that organic products are expensive, second is people have trust issues and the third issue is farmers don't get the market so they don't opt for organic products.
Factually they realized that organic farming is less expensive but the wastage , lower production & expensive customized supply chain made the product expensive.
They said that they don't believe in certifications, and they regularly visit farms so that they can provide organic produce.
On being asked what made these two friends give-up their high paying job and well settled family businesses, they replied "We love traditional and conventional life and we see ourselves outside the captivity of the cubicle that CA's are generally captured by and want to maintain our connection with the original roots."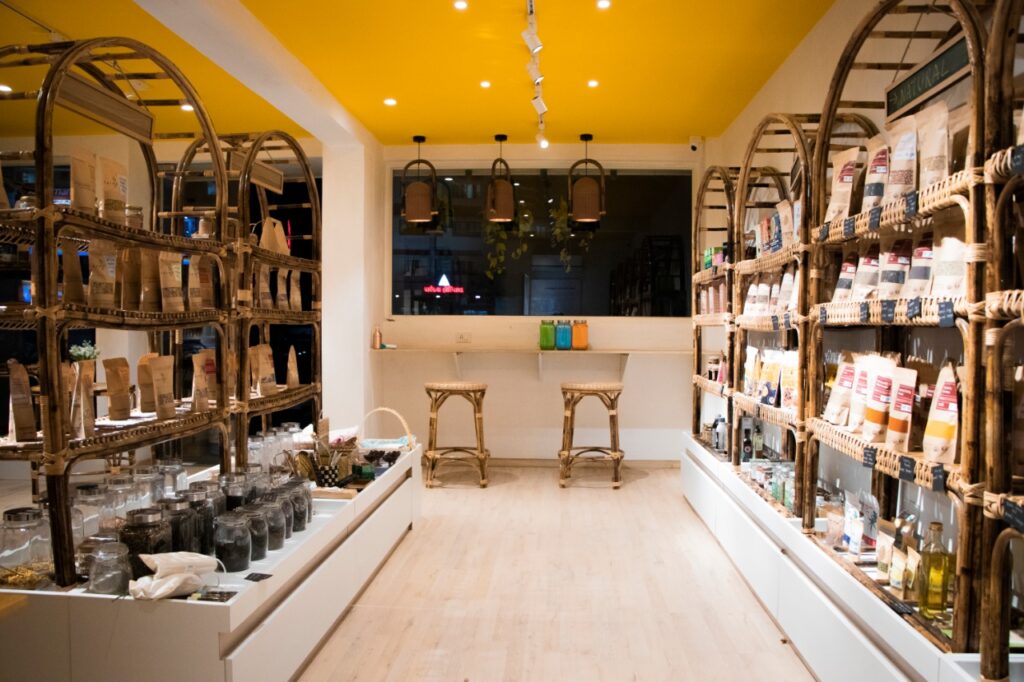 They also coined a unique programme called farm से. farm पे  to ensure transparency of where the local produce was procured from. At farm पे families with kids were taken for farm visits where they experienced how manure is produced, how natural farming is done. Such visits are rare to experience by urban kids who learned about sustainable farming & also understood why food wastage was important as efforts done by farmers in scorching heat to make food reach their tables were not as easy as it seemed. The visits also helped them to win trust of people who otherwise always have question on the authenticity of organic produce.
They also started a service called  "farm से. On wheels" which was again a unique seller of organic veggies , fruits & groceries on wheels in far off areas of Ahmedabad. Seeing the response that people gave as people still liked to touch & feel the vegetables & fruits they were buying, the founders were then encouraged to open a store too.
However they didn't want it to be Just another organic store  where most packaging is in plastic & only focus is on sustainable eating but not sustainable living.
They decided to open Gujarat's first BYOC (bring your own container) – Zero waste store with complete focus on Eco-friendly shopping experience. What made it more unique was its "Pay by waste policy"in association with recycle.green where a new kind of shopping policy was promoted. Here people were allowed to bring their paper & plastic waste which was accepted as payment for their shopping. So it acted as a motivator for people specially for kids who started to collect waste which was thrown previously. This habit promoted them to understand the kinds of waste, the harms it had on the environment & why it should not be generated non-sensibly.So if a kid got 5 kgs of plastic waste at our store, it will earn him Rs 40  for which he can buy anything from the store.
The stores and the concept became popular and within 6 months of launch of the offline store though covid hit the retail business, there was no looking back for team farmse-greenobazaar. Even in the pandemic period , we launched two offline franchise stores and are growing organically with our heads held high with pride for seeing our venture get love from people.
Organic has a good demand across the globe but the main issue in India is trust. People aren't sure whom they can trust for buying the stuff. Also none of the big brands were providing fresh produce and also most the brands never paid attention to the amount of plastics they were using while selling organic food.In short they were selling organic produce but did not in themselves believed in organic lifestyle.  In our values , this didn't go well as if we sell organic food, we have to believe also in the organic lifestyle which includes paying attention to the environment too.
We are trying to solve all the above problems with 3 A's i.e. authenticity (Ensuring strict monitoring , regular checks , a pioneer event  farm से. farm पे  to connect people to farms) , affordability ( reaching more and more people via awareness and trying to bring the produce at most genuine pricing ) and accessibility ( making the produce available on offline as well as online medium as well as call / whatsapp / social media catering to whole of India for non perishables & 10+ cities in perishables)
Our revenues are based on 3 main streams ie Retail online & offline , B2b sales to 30+ stores in Ahmedabad & few other cities and corporate and festival gifting. Our supplies of seasonal produce like Mangoes, exotics etc also form a large chunk of revenue and are shipped pan india via our partners.
Our revenues tripled from 40 lacs in FY  2019-20 to 1.25 cr in FY 20-21 . We are targeting to cross 2.5 cr in current FY.
We have served players in our recent stay in Ahmedabad at IPL (Kings XI & RCB ) too. In the last 8 months we have opened 2 new franchise stores in Ahmedabad & have 30+ inquiries from other cities also. 
WIth our recently venture "greenobar" we will be India's first zero waste juice bar, operational with transgenders or people with special disabilities as part of team along with option to cycle and make your own juices. (attached clip )
Along with it the we have tied up with recycle.green to collect all our packaging material back from the consumers and hence they get credits in terms of money which they can use to shop our products
Since all of us come from corporate backgrounds our savings along with support from parents helped us . We come from a business family so hence our parents' support did play a major role as from the cities we come from not many people from our generation take a different road or field other than textile.   We have made a total investment of 47 lakhs approx in the business till date. Against this the total revenues of the company is 2.5 cr till date.
We are currently incubated at India accelerator in Gurugram and they are preparing us for funding. We are planning to expand via a franchise model of business in various cities, especially tier 2 and tier 3 .
We have already got offers for funding too but since the company itself is cash positive and we are operationally profitable , funding shall be taken only when we find right investors with knowledge and expertise to help us. 
After experiencing success from the online & offline business model, farm से.  is now heading towards creating offline presence by launching modern and general retail stores in four to six cities across India with a presence in Ahmedabad with 3 outlets, 2 of them being franchise models. "Over the next two to three years we plan to grow to over 10 times in revenue and increase our presence to over 4-5 states. We also plan to add organic Juice bar which shall be one of the most unique concepts in itself, to our stores that will give a chance to people to try out various things before making a buying decision & also understand the taste of how is organic different in taste & flavour 
Juice bar shall be India's first sustainable organic juice bar with zero waste since we already are a zero waste focussed store along with pay by waste policy .The juice bar shall be a unique feature to all the farmse stores operating currently. 
Rajan has finished his MBA from Ahmedabad & was working with Aditya birla group prior to starting the venture.Raj and I were studying in Mumbai, we missed the open spaces of our own farm lands a lot as well as we always wanted to get out of the hustle and bustle of tier 1 cities. Plus when i returned after my trip  Europe & US , Raj and I wanted to have practical experience of organic farming. To learn that we joined an organisation called Sristi where we were supported a lot by the in charge there Mr . Ramesh Patel under whose guidance we went to lot many farms in Gujarat to learn to check farms , the practices in organic farming as well as verification of farmers.Hence after making a bond with so many farmers and Ahmedabad always having that warmth towards everyone, we felt comfortable in the city and hence we decided to start hereFurther Rajan has been local of Ahmedabad since 20 years or more hence we all partnered in the journey to provide good food to people with good life as that is the real meaning of organic lifestyle
Startup name and parent company name:

farm से. (farmseindia) – greenobazaar , Shudh Jivan retail Pvt ltd


 

Year of incorporation  –  2019 for  farm से.  and our online portal greenobazaar started in 2016 

 

Founders or co-founders (names, age, and designations)


Yash Mehta – 26 Cofounder
Raj Jain – 26 Cofounder

Rajan Patel – 38 , cofounder

 

Where it is headquartered:
 Ahmedabad 

 

The problem it solves/unique offering: 
Providing people access to Clean , healthy and organic lifestyle options For us aim is not just organic food, but its about bringing back the whole lifestyle change that has been lost and that is changing our lives be in the form of diseases or disaster symbols from the mother Earth

Funding raised so far, how many rounds/investors.
None , completely bootstrapped


Team size/scale:  12 people