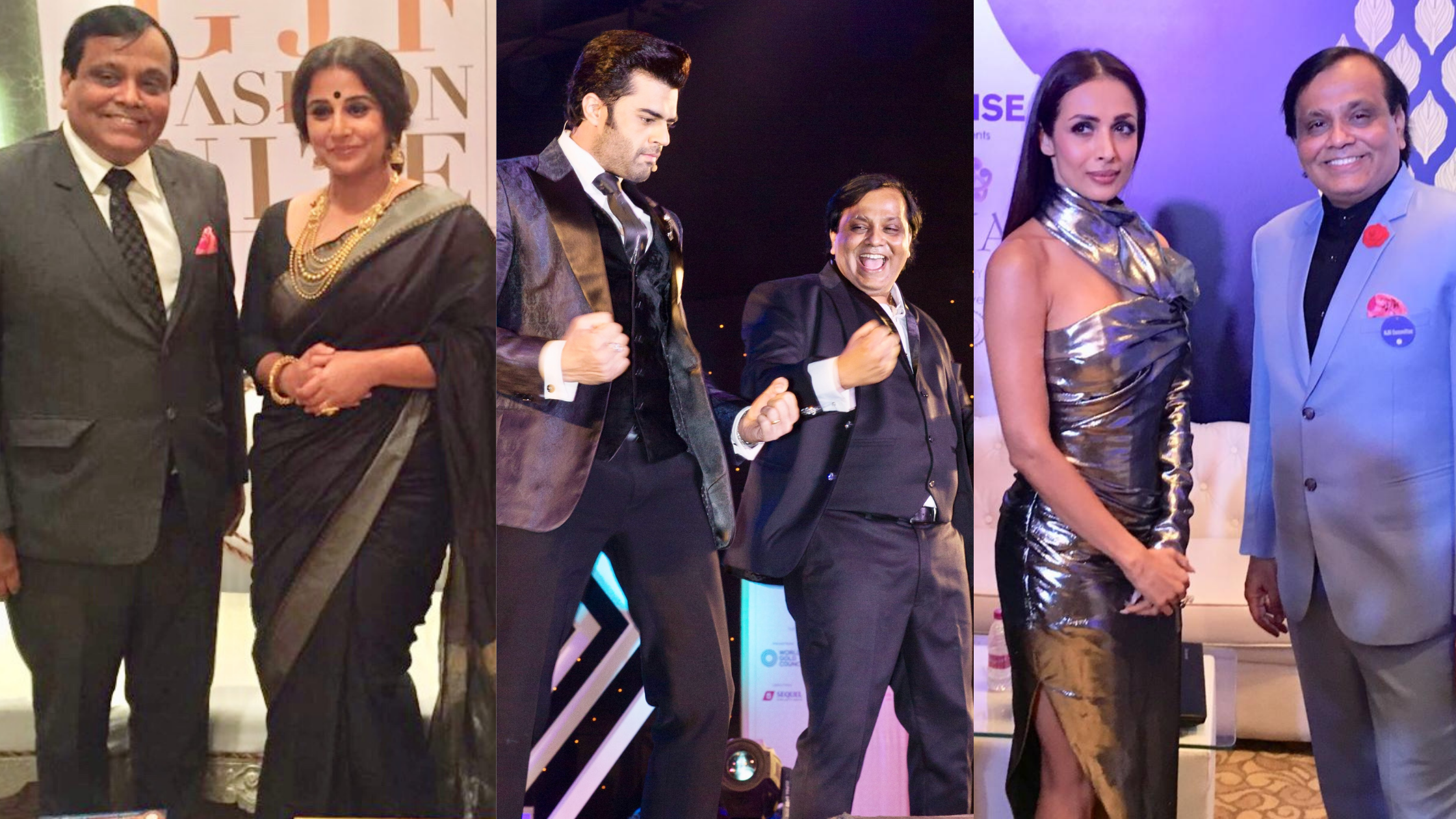 Everyday Extraordinary…The Man Behind SVAR, An Exclusive Interview with Mr. Rajendra Jain
What could be a better name for a group of companies that indicate the unity and strength of a family & a family-owned business!
SVAR, named after the Jain family's initials, means Voice, hence SVAR became the voice of the entire Jain family and the Jewellers. SVAR is close to the heart of every member of the Jain family-(R) Mr.Rajendra Jain, head of the Jain family and Owner & Managing Director of the SVAR group of companies. The other owners & directors are (S) Mr. Siddhant Jain, (V) Ms. Vidhi Jain & (A) Dr. Anita Jain.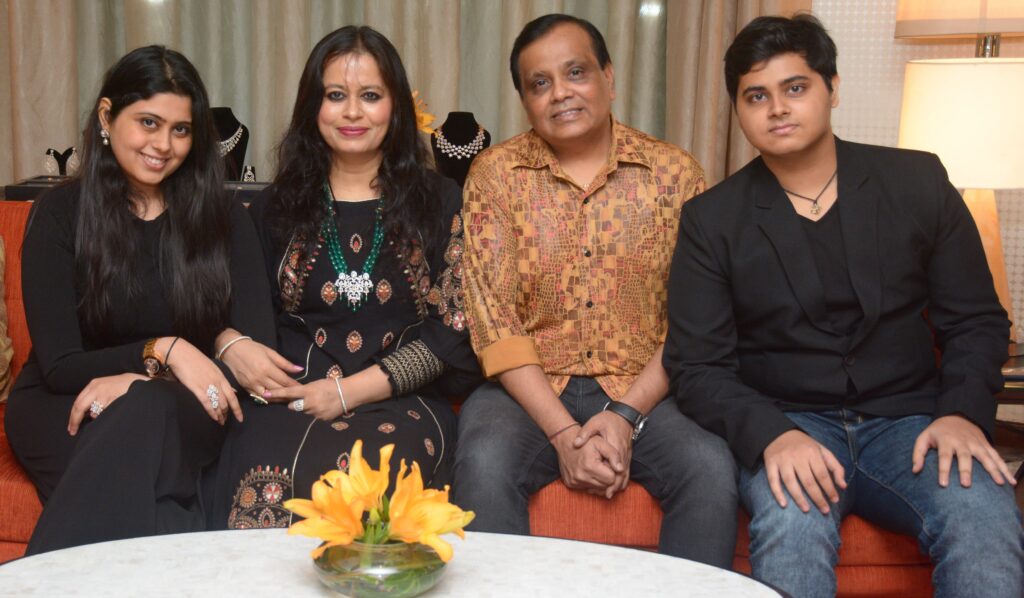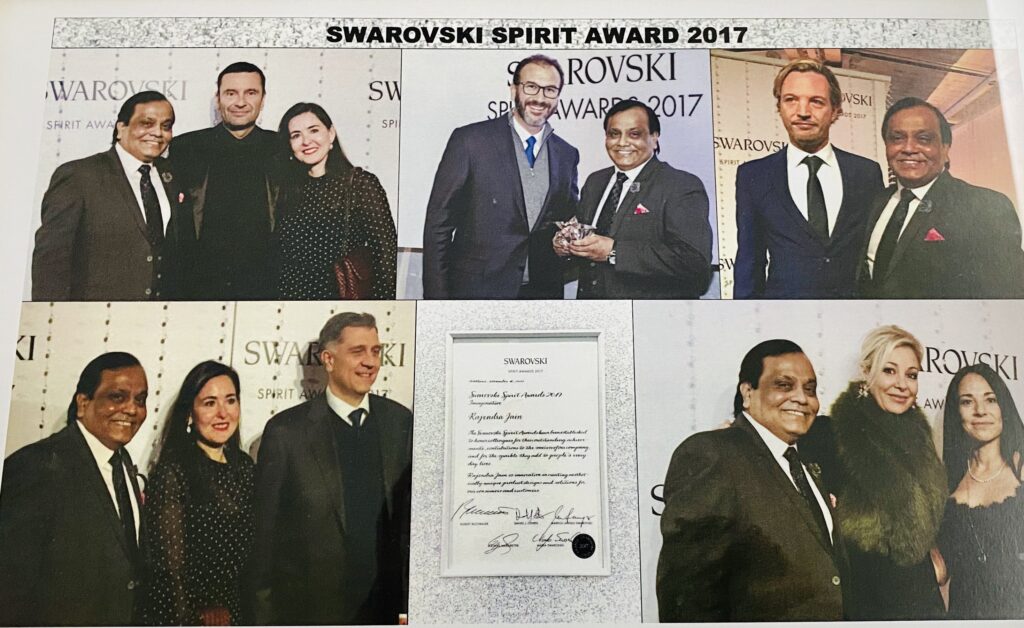 Existing SVAR GROUP OF COMPANIES and future business expansion
SVAR FINE JEWELRY – Gold & Diamond Retail Jewelry business – led by Ms. Vidhi & Dr. Anita Jain.
SVAR GEMS – Lab-grown Diamonds, Natural Gemstones, Created Stones and Jewelry Application Technology – led by Rajendra Jain.
SVAR CREATIVE AND COMMUNICATION AGENCY – Consultant for Branding, Marketing & Strategy – led by Rajendra Jain.
SVAR EVENTS & MEDIA NETWORK – led by Siddhant Jain.
The four businesses are interconnected and support each other. The company's future diversification would be in creating IP event properties and luxury lighting & chandeliers business with a global association.
The team SVAR constantly strives to deliver its promise and create brilliant solutions for the growth and success of the customers, the industry, and the country. Following an ethical path, the entire SVAR team is passionate, responsible, innovative, and flexible.
About the Managing Director and Awards & Achievements
Mr. Rajendra Jain, Founder & Managing Director of SVAR Group and (Former Managing Director of Swarovski, India – 17 years+) is one among those leaders who miraculously govern the situation and lead a group of people into success. He owns a humble, creative, and passionate personality. Determination, compassion, and simplicity are his specific traits. 
Entirely driven by passion towards serving the Gems & Jewellery industry for more than three decades, Mr. Rajendra Jain is a visionary who has not only transformed Swarovski Gemstones' business growth trajectory but has also positively influenced the lives of those associated with Swarovski.

He has been awarded with the highest global Swarovski Spirit Award 2017 in Austria, that fittingly reflects his determination to go beyond in the field, intent to put in the best always and the flair to drive his team creatively.
He was also honored and bestowed with the prestigious TOP 50 INDIAN ICON AWARD 2016 and WORLD ICON 2018 presented by international legends & celebrities.
Challenges during Covid Pandemic
"Challenges makes one better not bitter. There is wisdom in challenges, one must look for them. Challenges can make you or break you… Challenge your Challenges."

Speaking about the hardships during the pandemic Mr. R Jain said that the business was severely affected. "We started working from home by adopting online & digital way of business. Initially, it was challenging & by learning slowly & steadily it opened up new online business window supporting our offline business.", said Mr Rajendra. "The webinars, online business meetings and excellent use of social media were a boon for our new way openings and faster way of business."
USP of SVAR group of companies
When a team of dedicated individuals makes a commitment to act as one…the sky is the limit. Coming together is a beginning…keeping together is progress…working together is a success. The team SVAR has been designed strategically to help its clients and achieve the goal for them. The
team of specifically skilled members at SVAR prides itself in delivering its promises.
Through his learnings & experiences, the MD of SVAR group of companies shared a piece of advice for aspiring entrepreneurs which had acted as the initial but most important steps of the ladder that led him to the place where he stands today.
"Always remember that happy employers and employees will always bring happiness and success to the company."