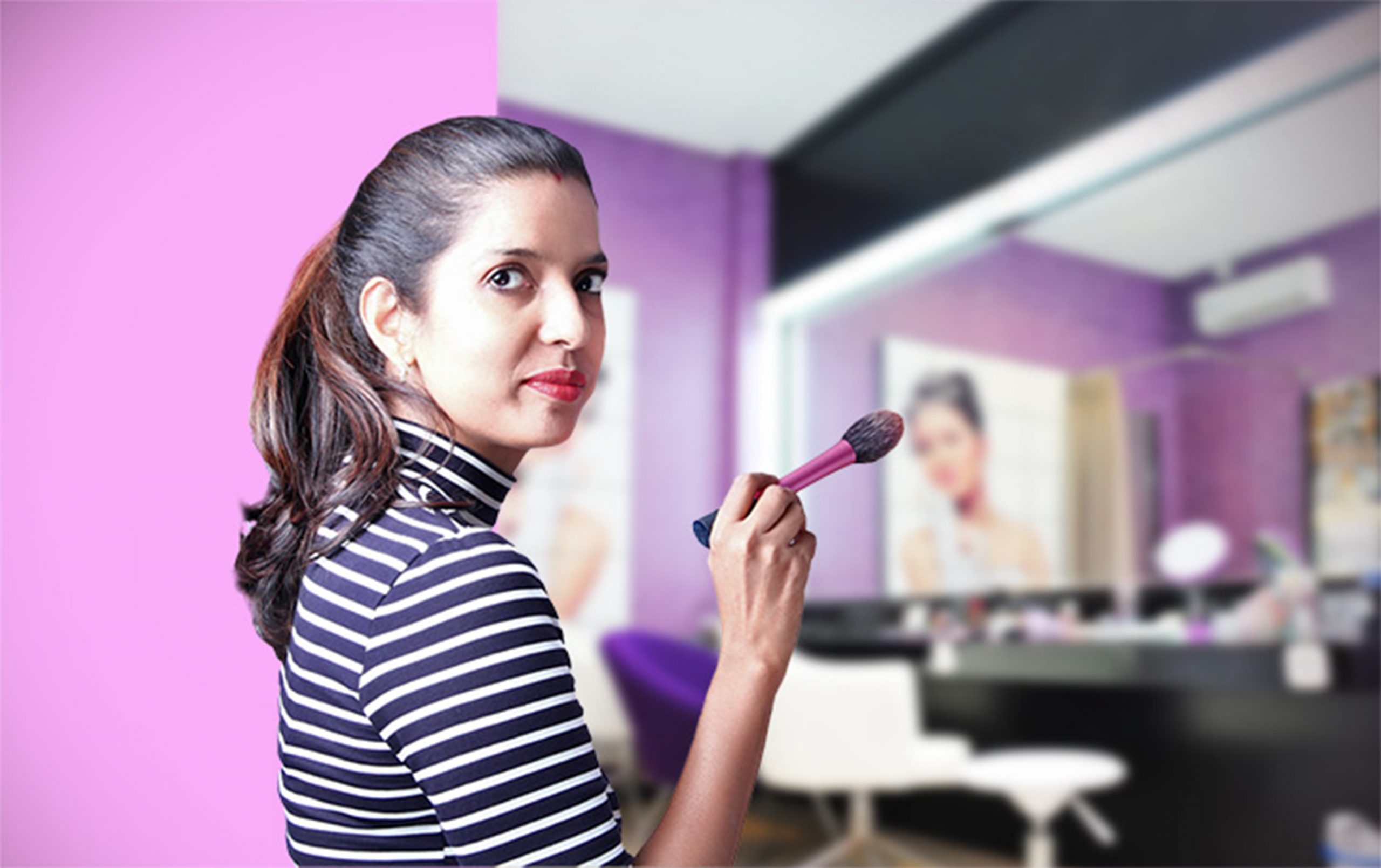 Best Wedding Makeup Artist in Mumbai 2020
We're in conversation with Tejaswini Shetty, one of the best wedding makeup artists in Mumbai.

She specializes in Bridal Makeup and has now become the top Bridal Makeup Artist in Mumbai, for South Indian brides. She has worked at the coveted Lakme Fashion Week, done cover shoots and editorials with Vogue and Femina, worked with celebrities like Parineeti Chopra, Radhika Apte, Nora Fatehi, etc. She has also worked on Ad Campaigns of Michael Kors, Reliance trends, Fbb,etc. She's well known for creating finesse with her bridal makeup and hair.
How did you get into makeup and what do you love about it?
I have always been fascinated by makeup. It's always a magical experience to see ordinary people transform. One fine day, I decided to learn the art of makeup and what started as a hobby turned into my passion and my profession.
I love the fact that I can make people fall in love with themselves all over again.
What's your favorite part about working with Lakme Fashion Week?
Oh, you mean except for the gorgeous dresses and celebrities?! What I really like is all the stage drama, the pressure to create styles in minutes. The hustle and bustle there is so exciting.
What would you say is your makeup signature when it comes to brides?
Well, if it has to be just one thing then I would say it's how I create a naturally glowing look for my brides. After all, everybody wants flawless skin without it looking cakey.
Which are a few of your favorite makeup products?
I just love trying out new products, so it's very difficult to pick a few but if I had to, then…
1. Smashbox Liquid Lipsticks
2. Bobbi Brown eye-opening Mascara
3. Ofra Highlighters
4. Giorgio Armani Luminous Silk Foundations
5. Anastasia brow pencil
Who have been your beauty influencers?
Well, YouTube has truly been a blessing for us, makeup artists. So, I started with Wayne Goss and Melissa Samways. They really guided me when I had just started my career. I love everything about Nikkie Tutorials and of course, Sephora always has the most informative videos.
Well! I must say it came as a great surprise. It's like suddenly all the hard work has paid off that too in such a short time. Makes me feel awesome and on top of the world.
When it comes to south Indian brides. What sets me apart is that I create new and exciting floral braids each time and beautiful traditional eye makeup which defines the bride.
What inspires you and keeps you motivated?
Happy faces of the brides motivate me. I just see positivity all around me and draw my inspiration from it. I am passionate about makeup and I work hard to create nothing less than perfection.