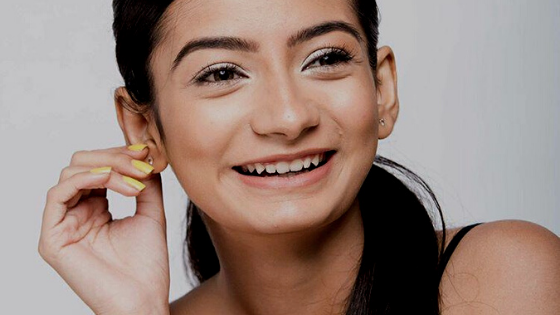 Best Makeover by Kausar 2020
1)Makeoverbykausar "love thyself"God created our skin tones, with different variety, but all OUR SOULS are the SAME COLOUR
2)TIPS AND TRICKS BY MAKEOVERBYKAUSAR
The first and most important trick to achieve a flawless base doesn't begin with make up It rather begins with a skin preparation.
According to me, no makeup can look flawless or beautiful if the skin work is not on point which includes *1* Under eye cream *2* moisturize*3* lip balm or lip mask
4)All the colors are beautiful!!!
We as Indians should respect the brown color we are blessed with many times I have had clients wanting to look 2 or 3 shades lighter than their skin shade because of the social thinking fair is beautiful or due to peer pressure or mothers or in-laws wanting their daughter to look white and fair.

But to be honest. STOP DOING THIS TO YOURSELF
We are ASIANS and we are meant to have color and we should respect ourselves
Secondly going 2-3 shades lighter makes your make up base go gray which then would make your skin look dull gray and aged So remember. The fair is not beautiful. Loving yourself is beautiful and respectful

Always go to the shade that matches perfectly to your base. Using a blender blend it all over leaving no harsh lines
5) Powdering to perfection:- Setting your makeup as per Kausar is a must if you want that flawless Airbrushed finish to your makeup that stays out for your entire event. Powdering also says bye-bye to creasing. The best ones available in the market in the high-end range are:- cover fx setting powder Laura Mercier And the ones in the budget-friendly options are Rcma powder and air spun powder.
6) Luscious lips:- To have those gorgeous plump lips exfoliate your lips once a week. Before starting your make up always apply a hydrating lip balm or lip mask. So it provides the necessary nourishment required

as per Kausar Always apply the lip liner first so you could line your lips to perfection. Also, lipliner prevents your lipstick from bleeding all over.
Apply the lipstick with a lip brush to achieve a perfect Luscious lip