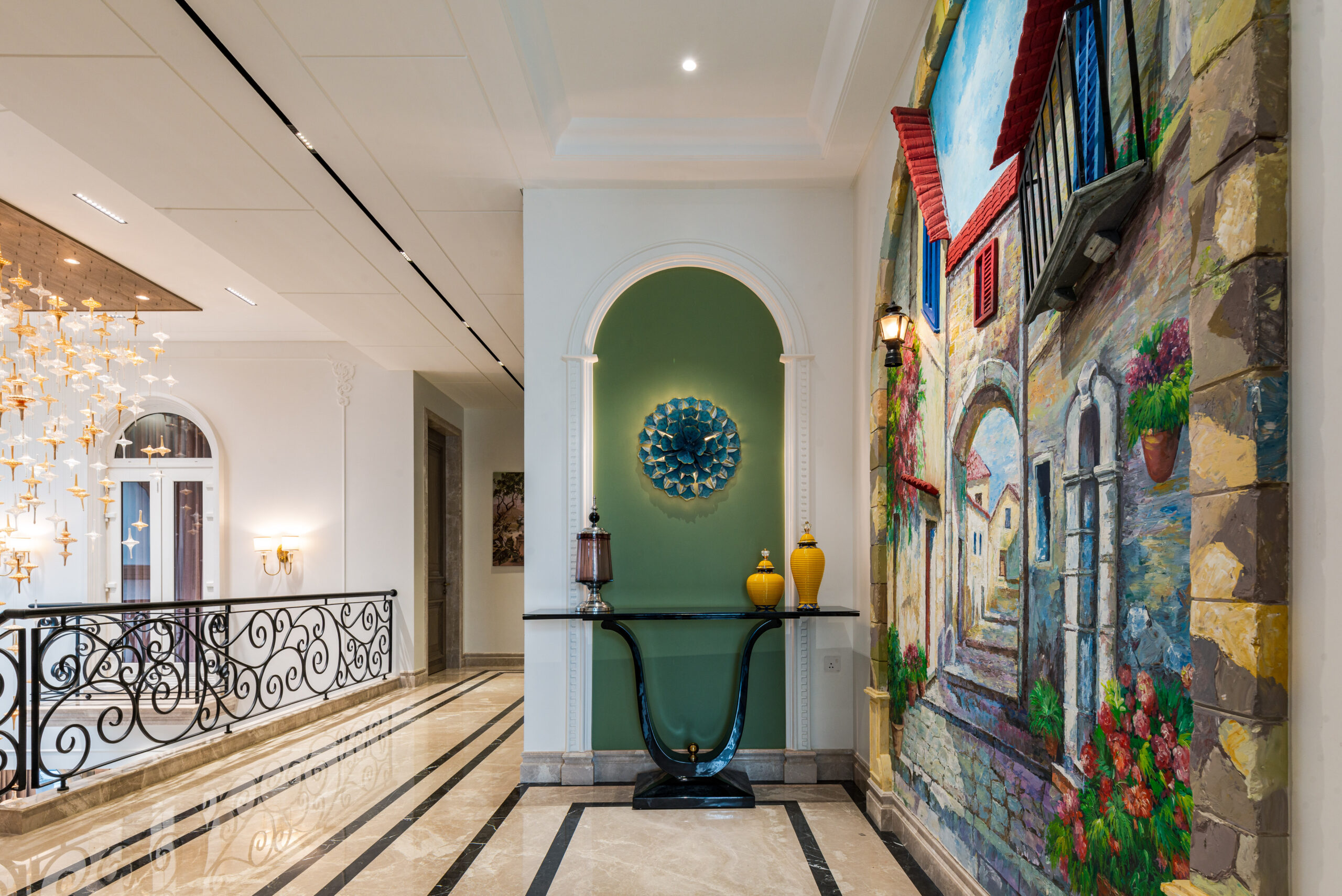 Aesthetics of Fine Living- AE Living
Every house narrates a unique story of its inhabitants. However, before the owner of the home, office, or any given space proceed to enjoy their 'happily ever after', the place requires a magical touch that would make it livable and functional. Furniture, an essential part of every house or office, completes the look and transforms a mere building into an optimum functional space. And there are people passionate about creating these timeless wooden crafts called furniture, adding convenience, comfort, and luxury to everyone's lifestyle.
The Brand Story
AE Living caters to custom-built functional solutions for your precious abode with excellent craftsmanship and innovative design solutions.
The leading furniture brand, founded by Mr. Ankit Jain and Mr. Virender Sharma has been into bespoke premium furniture manufacturing since 2016. "We desire to create astonishing spaces representing elegance and class. We have successfully transformed ordinary spaces into the ones you had ever dreamt of, or you would usually see in the graphics only", Mr. Ankit Jain, the founder of AE Living, says.
A joy to innovate inspires the brand to customize every piece with a distinctive touch and breathe a soul into a usually lonesome space. "We manufacture customizable furniture. Our clients enjoy the liberty to visit our office and manufacturing unit at Manesar, Gurgaon, to have an overview of the furniture pieces we offer and acquaint our design team with their perspective, ideas, and requirements."
Apart from designing the finest furnishings, AE Living is also known as India's largest manufacturer of stone-top dining tables.
The Manufacturing Unit
The company's manufacturing unit, built on more than 70,000 sq. ft., has regions specified for machinery, paint shops, carpentry, upholstery, stone works, assembly, packaging, and product dispatching. This management ensures proper monitoring of each department and adding value at every stage of product development.
Products and Services.
AE Living is mainly a premium furniture manufacturing company offering high-end furniture and wholesome Interior design solutions. Ankit elaborates on the products' cumulative specifications, "We are an established and popular name in the furniture industry. Our high-end furniture and interior solutions speak aesthetics, functionality, and extravagance and are open to modifications as per the client's requirements and interests. We deal in all residential and office furniture types – sofas, beds, wardrobes, coffee tables, dining tables, dining chairs, office tables, conference tables, comfortable chairs, etc."
The brand houses a diverse range of bespoke furniture in different categories, from modern to contemporary, from classic to neo-classic. Inspired by modern architectural forms and nature with a touch of founders' creativity and clients' personalities, the products reflect exquisite craftsmanship and technological innovations.

Superior quality Wood and other Raw Materials
"We are into bespoke furniture, where every product has its own raw material requirement, but basic or common raw materials like wood, ply & board are always among the best available in the market. We also conduct detailed research on the quality, consistency, and pricing of the raw materials before finalizing the best one. Client's preferences and the space's ambience play a major role in the final finishing of the product, which involves the selection of veneer, paint, metal, fabric or stones", says Ankit.
Technological Involvement
As technology aids in saving time and enhancing accuracy, the founders take full advantage of this boon. "The technological involvement helps to streamline various stages of furniture production and ensures accuracy, efficiency, timely completion and delivery of the products.", Ankit says.
The founder gives an overview of the techs incorporated by the company at various stages. "We use AutoCAD and 3D Max for all furniture designing, which are among the best software for designing woodwork. SOLIDWORKS, Master-Design Art-Shop X Lite is used for the production process. We also use machineries like advanced Biesse's Rover Gold G CNC, Biesse's STREAM A Edge Banding Machine, Multi Boring Machines, Panel Saw, automatic paint booths, temperature-controlled thermal rooms and many more."
Returns and Complaints
"We simply have a zero-tolerance policy. If the product is not up to the pre-defined quality standards of AE Living, we don't deliver to the client; we make new", Ankit asserts.
Challenges, Set Backs, and New Strategies
Success is often the result of a positive outlook and determination to defeat failures and a perspective to see beyond the challenges. In 2018, AE Living's factory caught fire; all that was left was ashes. "We almost hit rock bottom. But that's when your true entrepreneurial qualities are assessed. We knew that to bounce back into the industry, we needed innovative products to re-attract our customers. We formulated strategies to manufacture specialized bespoke furniture per the individual client's choice & requirement. We have not looked back ever since. We have diversified to offer many customized solutions to our clients. Today we are one of India's largest manufacturers of stone-top dining tables of all sizes."
The Idea of Fine Living
AE Living's design team combines luxury & contemporary designs with a vision of refinement and brings forth the idea of "fine living". "With a vision to incorporate 'fine living', our core mission is to promote Indian furniture to the global market & provide envisioning & exquisite quality products. The team of designers at the company symbolizes fine craftsmanship and aims to pursue perfection in every detail giving your space a whole new style. Together we strive to reflect contemporary & timeless design language."
Meet the Founders
Mr. Ankit Jain (founder) and Mr. Virender Sharma (co-founder) are the creative and prominent minds behind AE Living's exclusive designs. The duo met through a social media platform, and together they started the company in 2016.
Ankit holds a Bachelors's and Master's degree in Business Administration. After college, he joined the family business in Ahmedabad with a vision to gain business expertise and assess his entrepreneurial attributes. Ankit has built his life from scratch since 2014.
He became an entrepreneur around thirteen years ago to explore the market for bespoke luxury furniture. He believes each day of life teaches us something, and he preserves the experience to utilize it whenever needed.
Virender Sharma Graduated from Ayojan College of Architecture, Jaipur. He joined DFI Architects as a Junior Architect. A few years later, Mr Sharma began entrepreneurship and started an Interior & furniture manufacturing venture. He is a refined entrepreneur with excellent leadership and management skills.