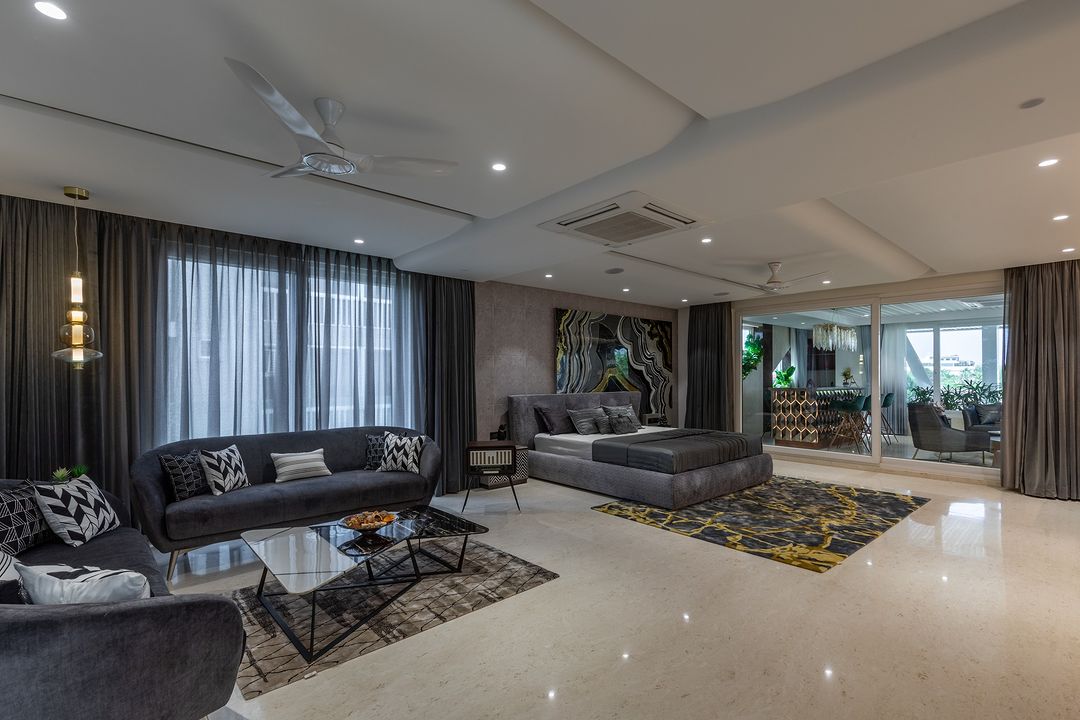 Articulating the Dream into your Space
Space Art, a well-known Interior Design, Architecture and Consultancy firm are working since 2002 to deliver breathtaking concepts that are benchmarking the high standards and quality of lifestyle for a client. The brand was started by Kirti Shrivastava.
Backed by very strong and experienced execution teams for their turnkey projects, Space Art is redefining the ultimate interior goals.
Their core strength is to accomplish the project with new hikes that are keenly monitored by enthusiastic teams of Interior designers, Architects and Land and Water Scrapers.
The Start-up Story
As it is rightly said – Destiny is no matter of chance. It is a matter of choice.
Kirti started her venture in Bhopal after she completed her Interior Designing course. "It was a hard nut to crack but I was no quitter", she recalls. "Initially, I had no roots in Bhopal.
It was a survival issue for me, and the start-up needed to seek customers and gain their trust."
'Doesn't the roots define the tree?'
Her diligence in her work kept her moving forward and helped in establishing her design studio and project management consultancy, called – "Kirti's SpaceArt".
She talks about the most challenging project which was the very first project. "It was a commercial one, designing a mobile showroom in the year 2005", Kirti looks back on. More than that project itself, the challenge was to quit the well-paying and secure job. "I was stepping into entrepreneurship and to take responsibility for the entire consultancy, work on the project's execution, and finally, earn the satisfaction of the client was challenging as well as rewarding." Kirti marked her emblem in the market after the completion of that project and she instantly received 3 more consultancies.
"There was no looking back since then", the founder proudly chimes.
With her minimalistic yet quirky and contemporary designs she excelled well in no time. Today, she has an eminent clientele whom she has served with her unbound creativity.
Multi-serve Designs offered
Starting from small residential to big bungalows, from a retail counter to a multistoried showroom, a small clinic to hospitals and gyms, small restaurants to entire hotels & small to medium size offices, Space Art is geared up to design your space.
There is more to offer when it comes to designing and consultancy related to Architecture, Interior, Land and waterscape Turnkey Projects and Project Management Consultancy along with VASTU.
Company's Growth, Market Reach and Future Expansion
As it is said in 'gaming terms' from 'Noob to Pro', it takes a rigorous amount of practice and patience to achieve something big. Space art which started from a small rented room in a residential block is now a renowned name in the commercial marketplace.
Kriti's Space Art has achieved various milestones since it's birth. They have happily completed 800+ Architectural and Interior design projects. "The journey from 1st client to more than 800 plus clients was very demanding. I started from a single soul. Now, we are a team of more than 35 associates and staff and counting more."
Space Art is projected and determined to start its own township project in near future. Space Art reaches PAN India.
"Dreaming of success and being a successful entrepreneur is what our true earning is", Kirti enunciates.
Why Space Art?
"We dream what you dream and make it come true in the actual sense. We are propelled by proper knowledge and technical know-how about the work we do and also make sure that the client's budget is not haggled by the material used in the design and finishing.", Kriti acclaims.
Space Art is transparent in their approach and gives proper details to the client before starting work and makes sure that the client understands the details and nitty-gritty involved in the same. They are passionate about what they do and do not leave any stone unturned to satisfy their client's requirements.