What's Sneaking in Spring & Summer?
Is there any place where girls go adorned without jewelry, or is there any occasion that does not call for ornaments? Not a single one, I guess. Women treasure each piece they own. Once upon a time, ornaments were considered an emblem of status, wealth, and power.
Jewellery would be passed on from one generation to another, from mothers to daughters, and from mothers-in-law to daughters-in-law. Whilst the old traditions are still practiced and cherished as they symbolize harmony, love, and respect for individuals and traditions alike, the norms are changing.
Jewellery is now symbolizing style, passion, personality, and aesthetics. They are becoming bold and style statements of the designer designing them and the person wearing them. Not only do these pieces from loved and treasured accessories enhance one's beauty, but they are also powerful enough to define one's personality. Whether you like to keep it minimal or adorn it to achieve a royal look, jewels will always be your best friend. Here are ten trends you might find in spring and summer this year.
Pearly Pleasure: Jumbo or tiny, colorful or just plain white, pearls have always been the limelight of the show. Pearls are easy to get along with and complement every piece in your wardrobe. These elegant spheres outstand as much as they highlight the body part adorning them. It's inevitable to feel the attraction for the Pleasure of the Pearls.
Ring in the Cocktails: These marvelous pieces make you stand out. The colorful gemstones make way for themselves quite swiftly, yet just enough to engulf you with their irresistible charm. Crouch them down into your jewelry box and let these cocktails curate you at every single party.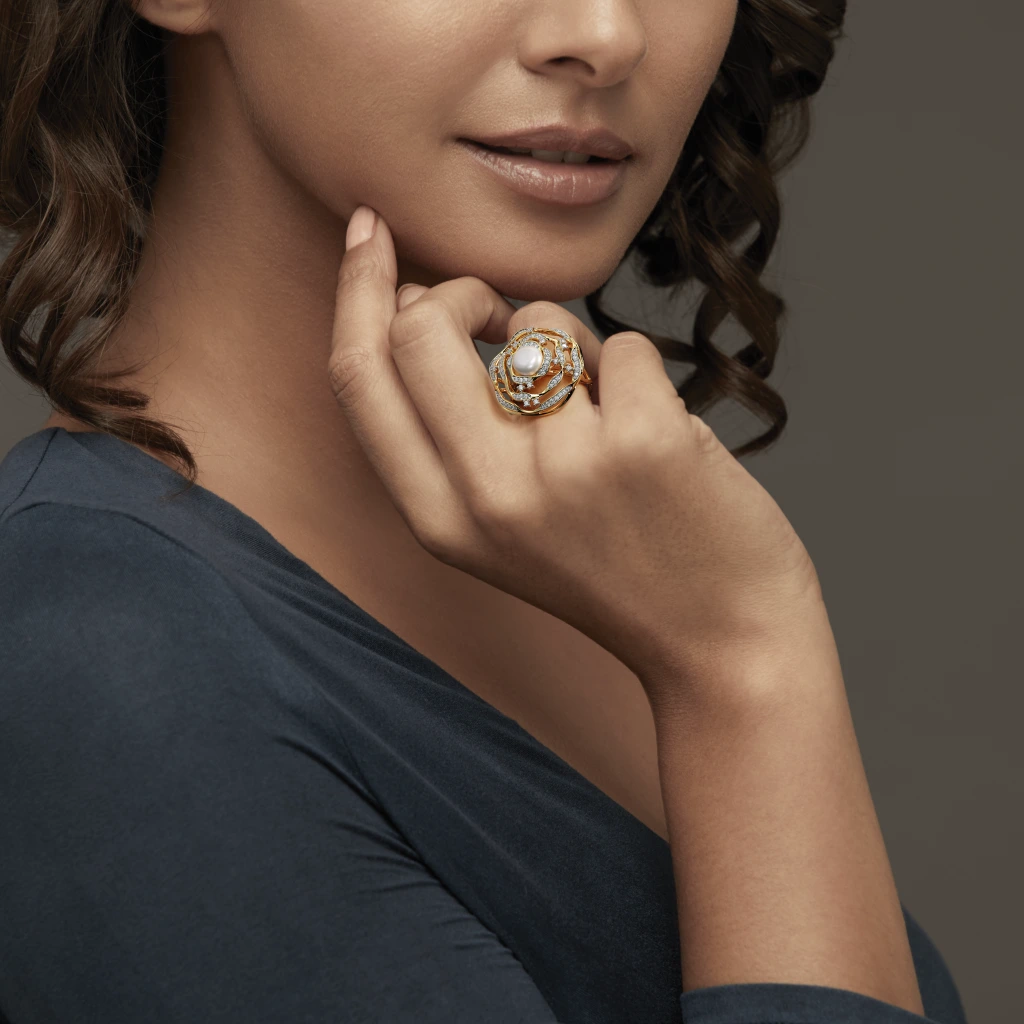 Kissing the shoulder: Buzzing amidst the trends and making an everlasting impression, the long earrings dropping past your shoulders are not easy to miss. Long-drop earrings are self-sufficient as they so simply complete the look for every occasion. Could be as thin as a sling or enameled conspicuously, these beauties are must-have elements of a girl's treasure box.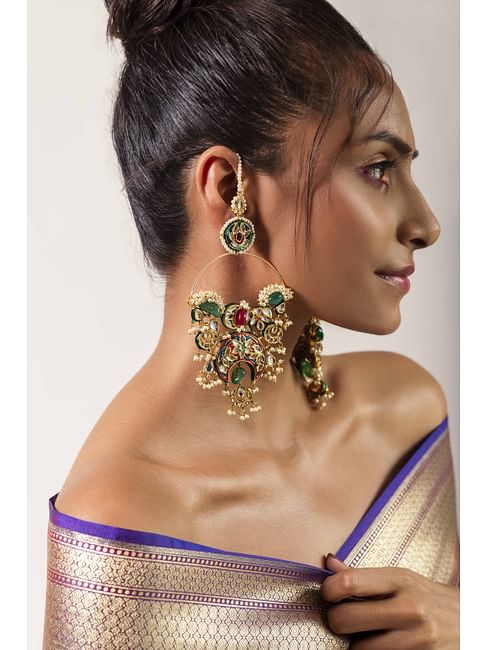 Bloom with Flowers: Floret designs have been engraved so profoundly when it comes to accessories, more so jewellery and spring is indeed the season of freshly blooming flowers. So why shy away when you can sprinkle the fragrance just like flowers? It's only fitting to blend in with the season and flaunt the unique floral jewellery pieces.
Cuffs on! To Arrest: Far from the sweet girly tinkling and clinking of the bangles, these huge bros are badass in every way. Hugging the wrists like their beloved cuffs are so convenient to wear, and just one is enough to feel complete. Well, you can always have more; the more, the merrier.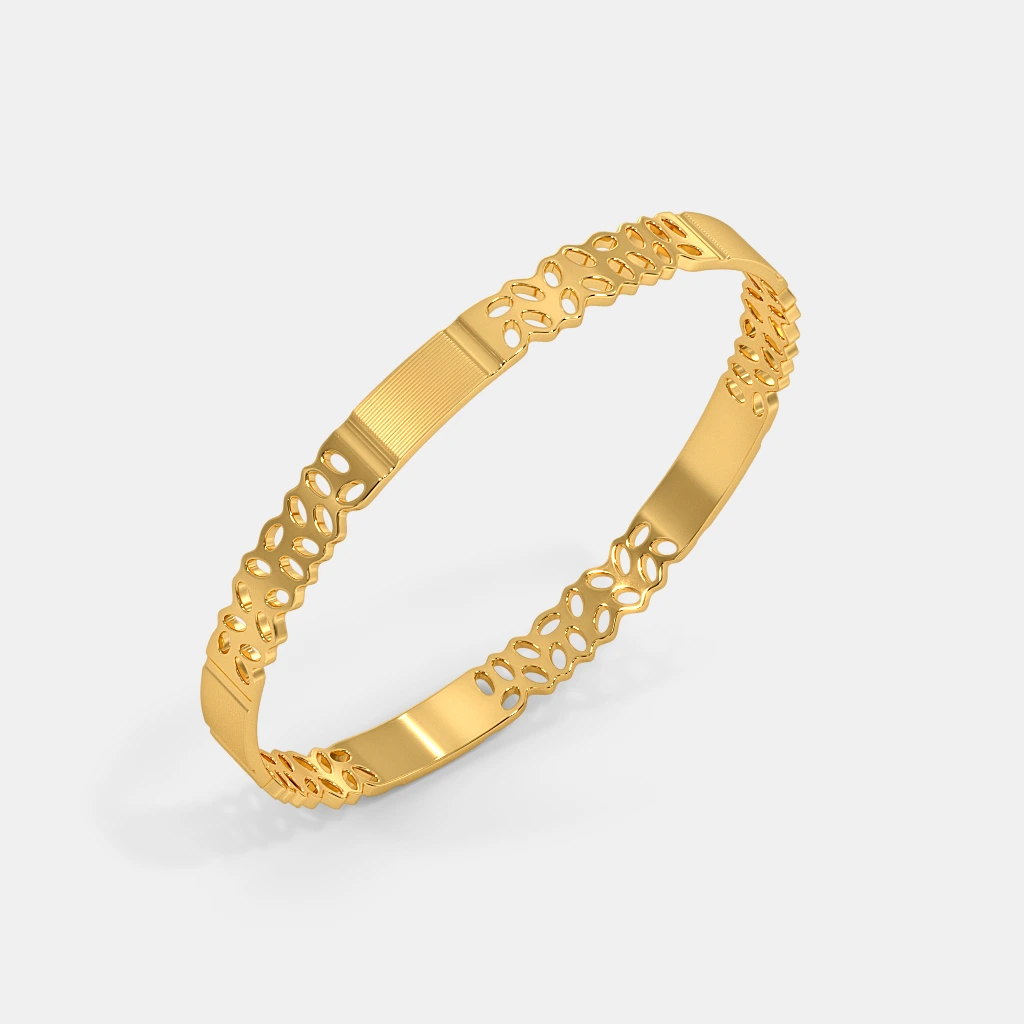 Hurray to the Hoops: Just as glamorous as the style itself, you can mark the hoops as the perfect jewel. They can be worn on a necklace or as earrings; the beauty remains unmatched. This trend from the 80s is so loved and can swiftly be paired with casual, ethnic, and office wears. Bring it on, girls. It's Hoop-ray time!!
Beads on the Beat: These tiny spheres weaved into fine thread are so cool and classy. Undoubtedly, beads are stepping up to make the stunner trend of the coming spring and summer seasons. Even for any grand occasion, you will embrace sophistication while letting the bindass girl rock on the beat. You can't just miss out on these colorful jewellery pieces.
Crystals Curtsy: Sparkling crystals are one of those trends that never go out of trend. Head, neck, wrists, or toes, crystal jewels ever so always manage to blow our minds no matter how, when and where you carry them. Crystals not only make a statement jewellery piece, but they are also now considered to harness healing and calming properties. So, just go and corner the crystals with a curtsy.
Banjaras on the Blast: Unlike the tribal women, tribal accessories are not the ones to hide behind the big veil. They make their presence visibly known with big, bold, and beautiful neckpieces, earrings, and jingling bangles. There are countless assortments and styles to go along with any fashion. Your tribe for life, banjara style ornaments will style you exquisitely for any occasion.
Sweetest Silver: Silver is emerging yet again among the abundance of gold and platinum. Though it was never out of fashion, silver had been treated like a backbencher. It's all geared up now and is seeing a massive comeback this season. The metal looks ravishing in all forms. Solid silver pieces are just so marvelous and call for investment.