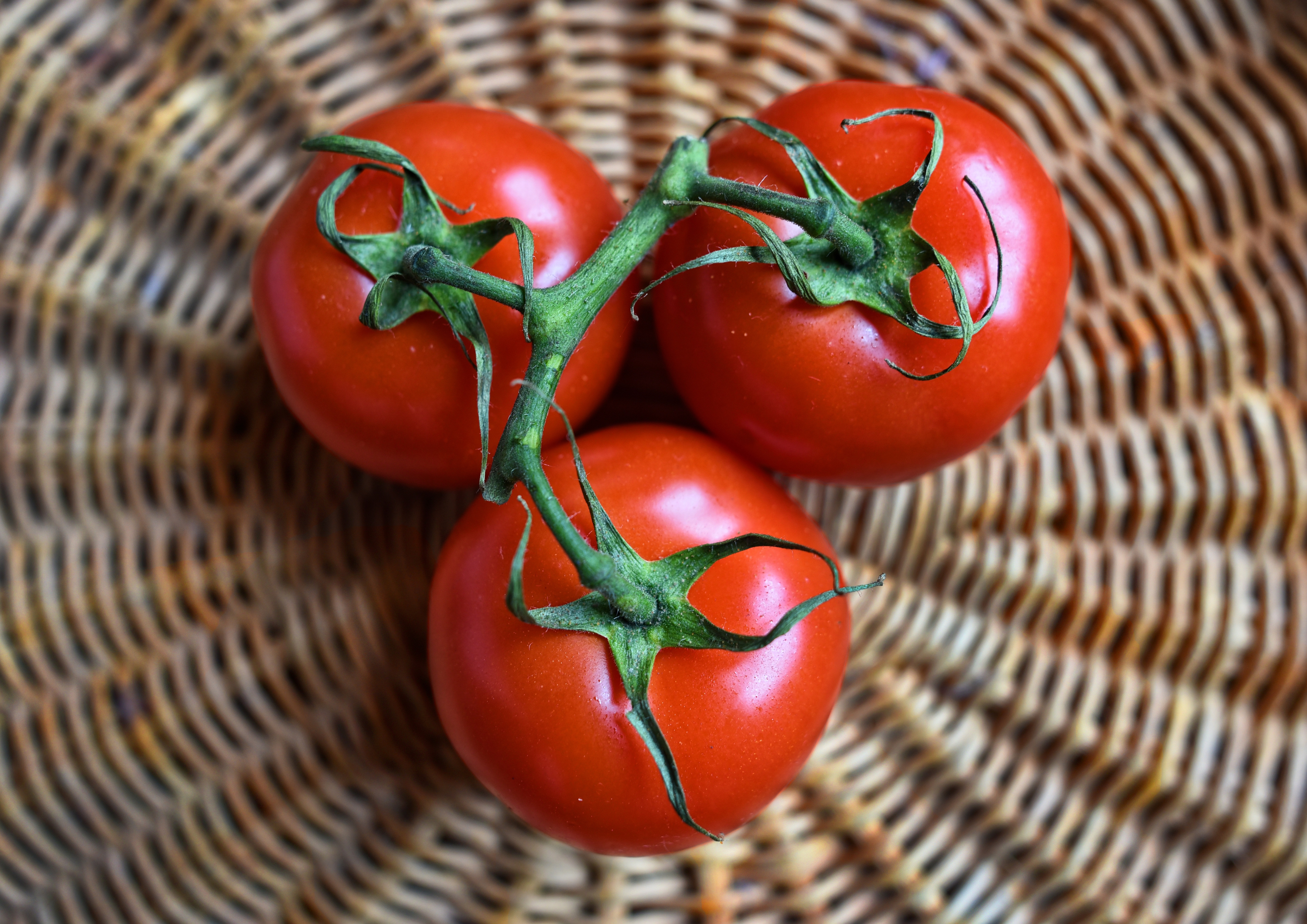 What does your skin need? Tangy Magical Tomato
There have been discussions and debates on categorizing tomatoes as fruit or vegetable. When it comes to eating tomatoes, we don't find any need to include them in any category but to focus on their health benefits. As categorized by botanists and scientists, the fruit is rich in lycopene, hence the vibrant red hue. It is one of the most important and frequently used ingredients in every kitchen because of its nutritional properties and the quirky tanginess this luscious fruit adds to the food.
Apart from the richness and flavor that they add to our food, tomatoes are highly beneficial for our skin, hair, and overall health. The best thing about tomatoes and using them as an ingredient to treat a few fundamental skin problems is that the fruit is readily available in every household and grocery store and is quite affordable. From treating dry skin to reducing skin's oiliness, from wrinkles to pores and blackheads, the face packs made using tomatoes as the main ingredient are highly effective in every way. Let's squeeze some benefits from the delicious tomatoes and make way for glowing skin and luxurious locks.
Effective home remedies.
Read the 6 Skin Remedies that how to use tomatoes for glowing skin:
Tighten Open Pores
Mix Multani mitti and tomato pulp in equal amounts to form a paste. Apply on the affected areas on the face. Rinse after ten minutes. This remedy is effective in treating open pores when used twice a week.
     2.Oily Skin
Make a paste out of the juice of half a tomato and one-fourth of a cucumber. Apply on the face and neck and let it sit for fifteen mins. 
Alternatively, mix besan and tomatoes in equal proportions and rinse off with lukewarm water after twenty minutes. Massaging raw tomatoes on the face is also an effective way to treat oiliness. Use any of these remedies twice or thrice a week for better results.
     3. Dry Skin
Form a paste using the juice of a tomato and a teaspoon of olive oil. Apply the paste to your face and wash it off after fifteen minutes. Alternatively, thoroughly combine tomato pulp and honey in a 2:1 ratio and apply it evenly to the face and neck. Rinse off after fifteen minutes. Use any one of the remedies to get soft and supple skin.
    4. Delay Skin Ageing and Prevent Acne
Combine tomato pulp and mashed papaya flesh in equal proportions. Apply this thick paste in equal proportions and rinse it off after 15 minutes. Using this pack regularly helps delay skin ageing, lightens scars and reduces pimples. Tomatoes contain Vitamins A, C, and K, which have deep-cleansing properties. They also keep skin pH levels balanced. They might not cure the severe acne condition entirely but helps with the breakouts and improve the condition.
   5. Sun Protectant/ Anti-tanning Agent, and Cure Sunburns
Lycopene, the main compound in tomatoes, shields the skin from the harmful effects of UV rays. As tomatoes are rich in Vitamins A and C, they work wonders in reducing the effects of painful sunburns. Do not step out in sun while using the remedies.
Take about a half-tomato, one teaspoon of jojoba oil, and four drops of tea tree essential oil. Thoroughly apply the mixture on your face and rinse off after fifteen minutes, first with lukewarm water and then with cold water.
Take one teaspoon of tomato pulp and about three drops of lemon juice. Keep the mixture for 10 minutes on the affected areas before rinsing off with normal water. Using the mixture daily will help cure the burns from the Sun. (Not Expert advice. Use the remedies at your own discretion and after doing the patch test on a small area of your hand. Seek dermatologist and hir-expert advice before using any of the remedies)