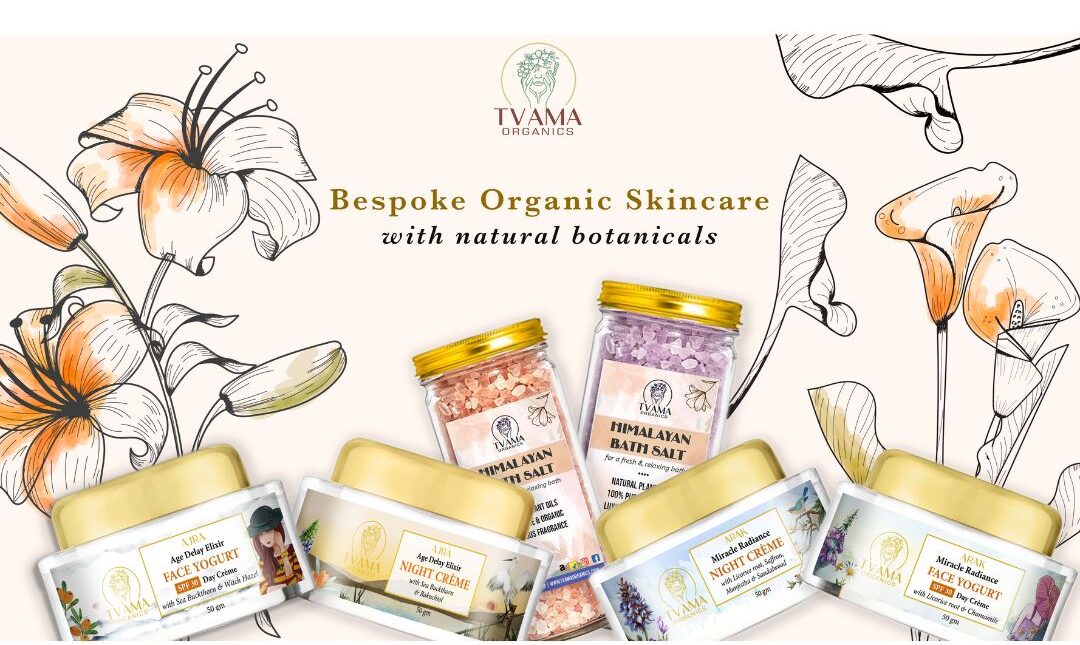 TVAMA ORGANICS: Bespoke organic skincare backed by the science of Ayurveda
The key to beautiful glowing skin is a journey of self-love, rejuvenation & hydration.
The route of natural beauty is utmost honesty, dedication, and unique skincare rituals. At Tvama, Skincare is made with naturally derived botanicals that emanate pure glow and radiance.
An amalgamation of Luxury, Purity, Authenticity, and Ayurveda, Tvama is an organic skincare brand revolutionizing the concept of Ayurveda.
"Tvama believes in creating authentic luxurious skincare for divine flawless beauty," says Tanvi, the founder of Tvama. "We are careful in selecting sustainable ingredients and effective skincare, and our brand focuses on using traditional authentic recipes combined with modern techniques to create awe-inspiring indulgent products."
Tvama came into existence with utmost research on natural remedies to eradicate the problems faced by sensitive skin, a problem the founders faced for a long time. The founders decided to develop products suitable for all skin types and help achieve healthy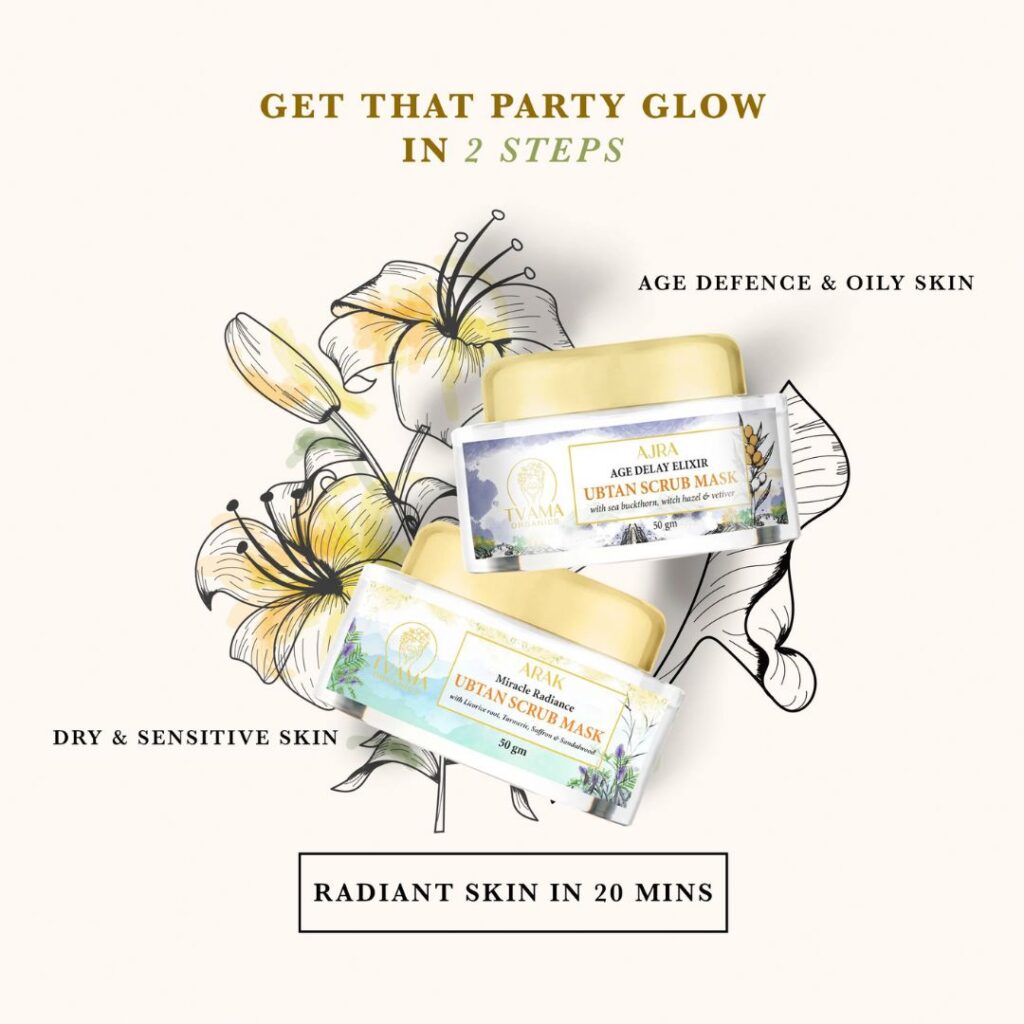 skin based on the concept of using our kitchen ingredients. "Tvama took birth with its deep understanding of the well-preserved secrets of nature, their effectiveness with the dire need of conscious and honest skincare" the brother sister-duo shares the foundation story.
The brand's foundation lies in the science of ancient ayurvedic wisdom of Indian physicians who have created awe-inspiring formulations that have been a part of our heritage for over thousands of years. "We aim to preserve our country's heritage and our formulations, backed by 'Daadi-Naani ke Nuskhe," Tanvi adds. "We are committed to reforming the concept of true beauty with numerous bespoke, pure & clean beauty products devoted to result-driven, potent, and effective organic skincare."
The Founders
An aspiring and foreseeing brother-sister duo, Tanvi Jalan & Tanmay Jalan, founded Tvama Organics in January 2021. Coming from a Marwari family, the founders have a deep understanding of business strategies. Tanvi finds her passion in weaving words and giving them depth. With a background in science and a keen interest in digital marketing, she has a way of maintaining a good rapport with customers.
Tanmay is a software engineer with a flair for technology, finances, and marketing.
At Tvama, Tanvi leads the marketing, product development, designing, and innovations teams, in tandem with Tanmay, who manages the operations and finances for the company. He introduced various ideas for branding Tvama's products while keeping the company's finances in check.
Product Range
"Beauty inspired by the elements of earth for you."
Tvama Organics has products ranging from organic skincare to organic pooja essentials.
Skincare at Tvama has potent and effective products with extremely gentle nature for the skin. With 2 ranges of Skincare, ARAK Miracle Radiance and AJRA Age Delay Elixir with 4 products each in both ranges i.e., Facial Cleanser, Face Yogurt SPF 30 Day Crème, Night Crème, and Ubtan Scrub Mask.
ARAK in Sanskrit means "Essence"; thus, this range is an essence that your skin requires with the star ingredient as Licorice Root.

AJRA in Sanskrit means "Youthful Forever"; thus, this range is anti-aging and anti-acne elixir with the star ingredients as Sea Buckthorn & Bakuchiol (a plant retinol).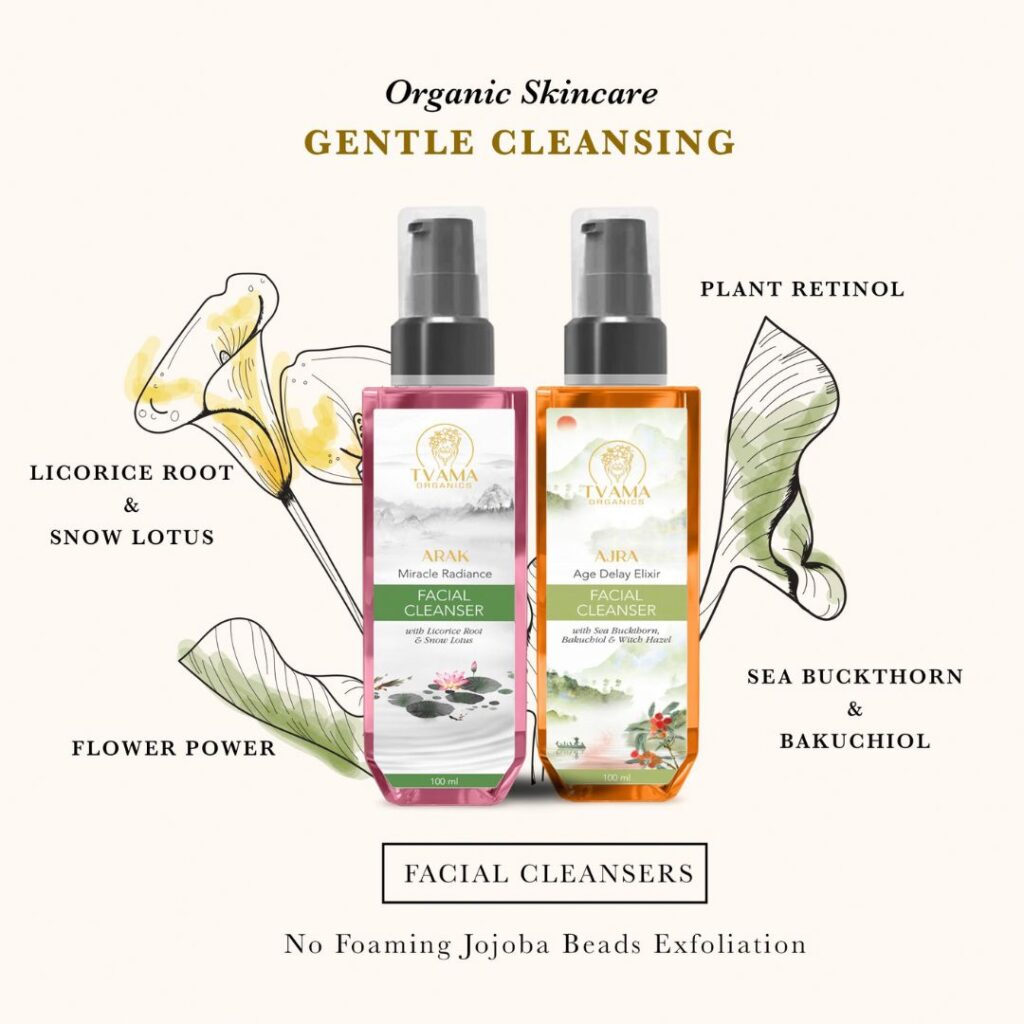 In addition to the above 2 ranges, Tvama embraces its:
Luxurious Organic Winter Rose Bath Soap made with oils and rose petals.
Bath Salts (enriched with the goodness of Himalayan Pink Salt and Essential oils) – available in four fragrances, i.e., Lavender, Rose, Jasmine, and Sandalwood.
The recent launches at Tvama are Pooja Essentials which are 100% Organic, Natural, Pure, and Eco-Friendly. Tvama aims to elevate the experience of our ancient ritual of burning incense while offering our prayers to the deity, improve your health and keep you free from the toxins of charcoal and wood-burning smoke. The pooja essentials at Tvama include Dhoop Sticks, Dhoop Cones, and Hawan Cups for holistic rejuvenation and mess free daily rituals.
The founders are also planning to take a step further into the domain of Hair Care by March 2023. "We look towards giving our customers lustrous and voluminous hair texture with organic ingredients."