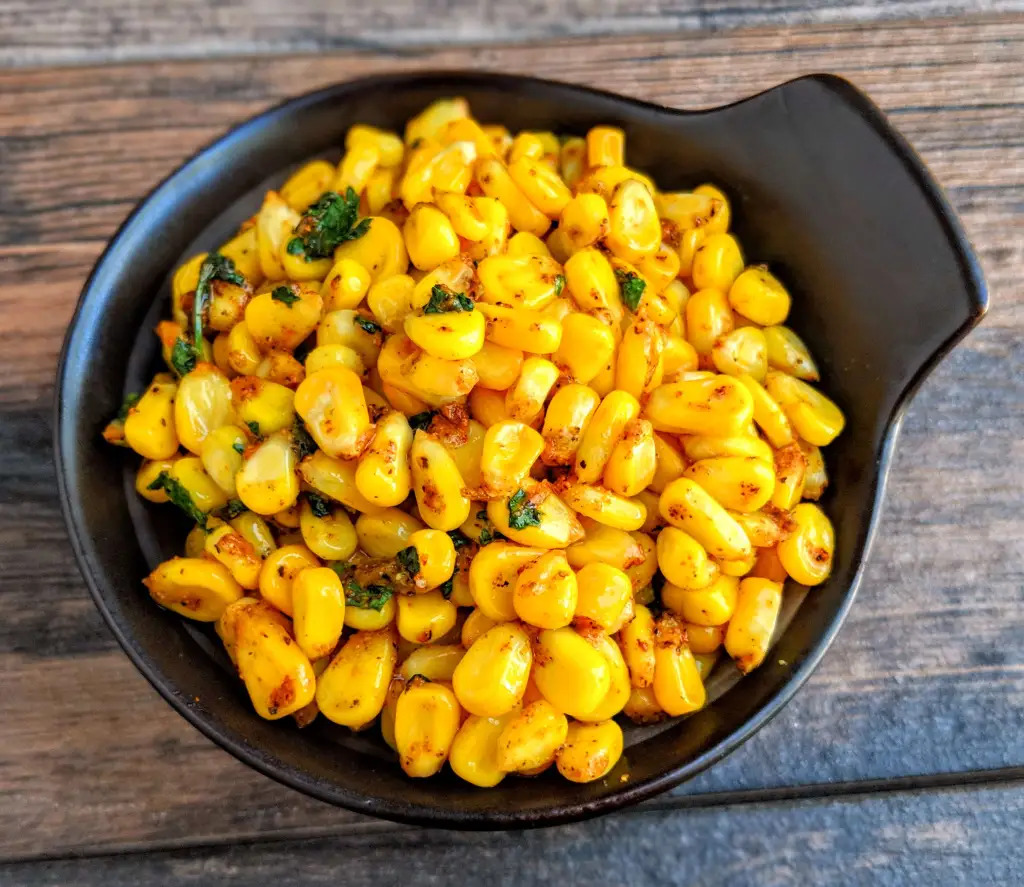 Sweet and Spicy Sweet Corn Chaat
A quick and very easy-to-prepare snack, sweet corn chat is full of flavours. A little sourness of lemon, slight heat of chilly, sweetness of corn kernels, and the mouthwatering aroma of the herbs and coriander make this dish an all-time favourite delicacy. Let's dig into the recipe.
Ingredients:
Sweet corn kernels (freshly separated from corn stem or frozen): 2 cups, boiled.
Red Chilli powder: 1tsp
Salt: ¼ tsp (or to taste)
Chaat Masala: ½ tsp
Dried or fresh herbs (oregano and basil): ¼ tsp
Fresh Coriander leaves: 1tbsp finely chopped
Lemon Juice: 2tbsp
Butter: 1tsp
Process:
Slightly roast the corn kernels with butter in a skillet for about 5 minutes. Remove, transfer to a bowl and cool for 2-3 minutes. Add all the remaining ingredients and give it a nice stir.
Serve and relish it while it is hot to experience a burst of flavours in your mouth.
Suggestions: 
To give it a healthier touch, you can add 2-3 tbsp of finely chopped veggies like carrots, capsicum, onion, tomato, lettuce, cabbage, cucumber, and half boiled or stir-fried broccoli.