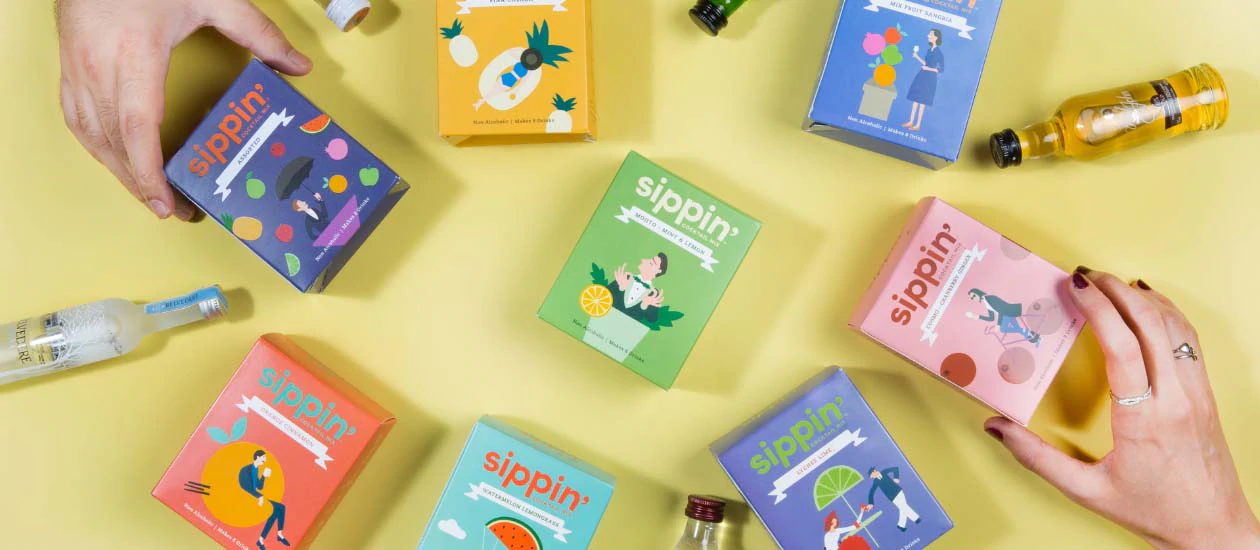 Ready to Drink | Buy Online | Sippin
Wondering how to recharge yourself after a hectic nerve-wracking day at your office, thinking to breathe life in that regular boring party, or simply bringing the lost spark into your usual monotonous routine!!
Everything that you desire to calm your nerves and resurrect the sparkling spirit of any occasion is right there in that tiny Sippin' sachet. Sippin' cocktail and mocktail mixes are instant powdered mixes (ready to drink) that one can use to make cocktails and mocktails within seconds. They come in 8 delicious flavors, and are low-calorie.
"Sippin is a powdery mix (ready to drink) of various relishing flavors. The ready-to-mix formula is great for last-minute parties. You can whip up cocktails and mocktails within seconds using Sippi", says, Ayushi Chamaria, the founder of Sippin'.
Ayushi is an economics (major) and maths, business (minor) graduate from NYU. After graduating, she had a two-year stint at Morgan Stanley, where she experienced the corporate grind before she came back to India to join her family's tea manufacturing business. A couple of months later, she envisioned Sippin' and made it a popular cocktail and mocktail brand.
Combining her professional experiences and wits, Ayushi strives to concoct new and exciting Sippin' flavors that will rock the mind and soul of everyone who tastes it.
Just like the unconventionally delicious twists nuancing the classic cocktail flavors, the founder too is full of surprises. Apart from being an exceptional businesswoman, Ayushi has a keen interest in astrophysics, playing the flute, and dancing.