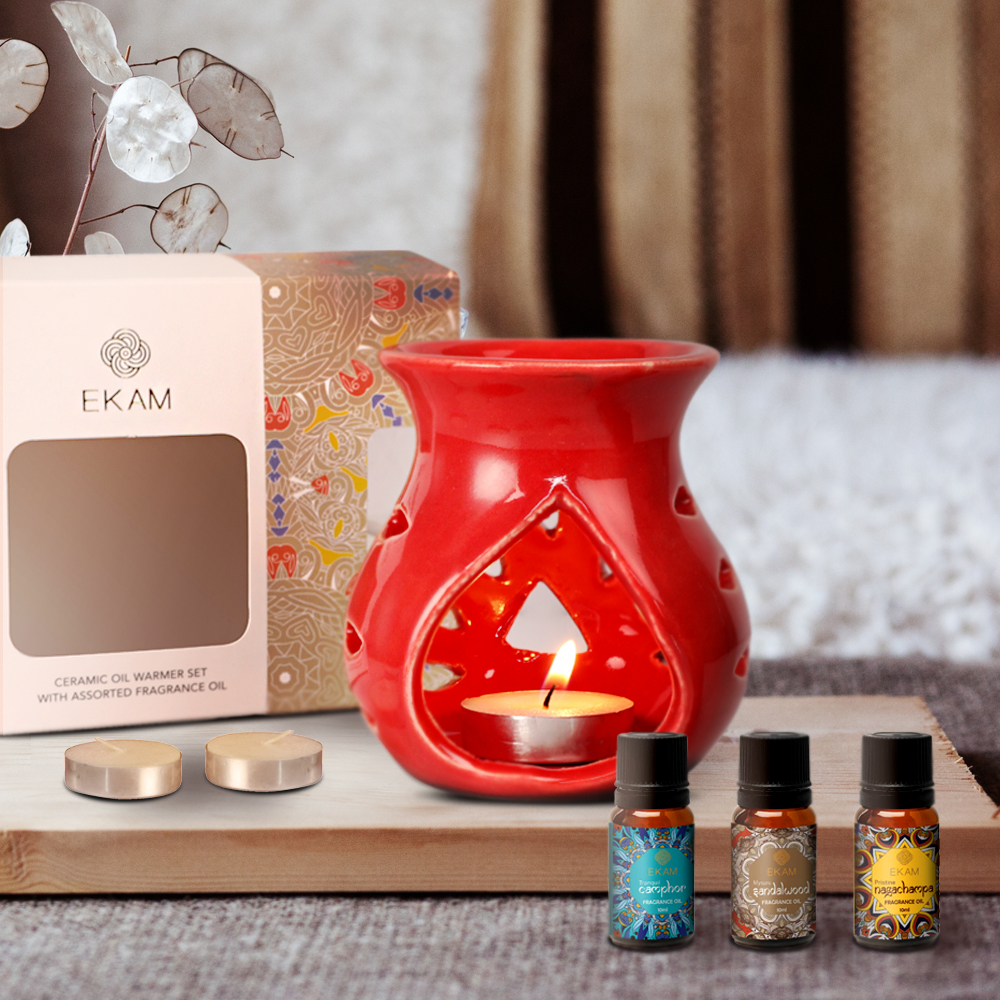 EKAM- Best Home Fragrances, Candles & Perfumes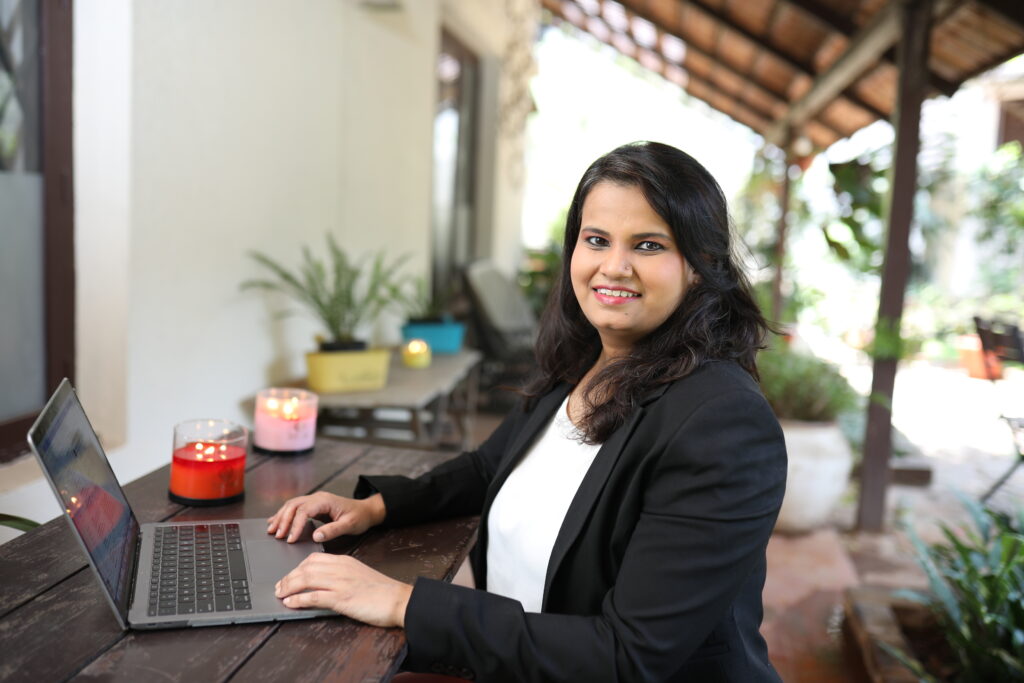 Every mood, every space, and every special occasion in your life requires a unique fragrance that resonates with the essence of its surroundings. Studies have shown that fragrances work as powerful mood alleviators. Memories triggered by scents are also the most intense and speak directly to the heart. '
EKAM creates hand-crafted fragrances that suites each aspect and every requirement of your life. "We wish to be part of your life and make special memories together. EKAM brings distinctive fragrances for you that will make every special moment memorable forever", says Aarti, the CEO of the brand EKAM. "And most importantly, we make fragrances that will make you feel exhilarated at every moment, every day."
The brand, EKAM is a home and personal fragrance marketing name, founded by the Aromee Brands Pvt. Ltd. Established in September 2019 with offices in Manipal, Bangalore, and Mangalore. Aromee Brand Pvt Ltd. is sponsored by The Manipal Group led by Mr. Gautham Pai.
Affordable Trendiest Fragrances
Specially crafted in our refined laboratory, made in state-of-the-art manufacturing facilities in India, EKAM brings to its customers the best-selling, trendiest, and best-selling international fragrances in the world. Using globally sourced ingredients and adhering to the highest international quality standards, the fragrances are crafted to suit Indian tastes and preferences, at an affordable price.
The home fragrance product range including candles, fragrance and essential oils, vaporizers, sprays, and sachets is priced between INR 99 to INR 800. EKAM's Personal fragrance product portfolio includes body mists, perfume sprays, and Eau de Parfums with a price range varying from INR 350 to INR 1,500.
Aarti talks about the existing gap in the market regarding accessibility to good-quality products. She says, "The Indian customer has been lacking access to international quality fragrances in personal and home fragrances. Most of the international brands available in the market offer very limited choices and are priced very expensive, which makes them out of budget for many young millennial customers."
EKAM plans to launch the best quality latest and innovative fragrances in both home fragrances and personal fragrances every month to bridge this gap. "Our customers can choose from a wide variety of fragrances and blends that will suit every mood and occasion. We have also introduced an aromatherapy range for mental wellness.", Aarti says.
International Quality
Speaking about the quality of the products Aarti accentuates that the brand pride is vested upon the made-in-India international quality products and ingredients that are sourced globally from the top suppliers."We procure the best ingredients from the best sources.
For example, our lead-free wicks are imported from Germany, our fragrances are sourced from leading fragrance houses internationally, and our manufacturing facilities in India adhere to International Quality Standards (e.g. American Society for Testing and Materials)."
National Reach and Product Delivery
As a D2C company, EKAM's fragrances and other products are delivered across the entire country with the help of our fulfillment and shipment partners.
"All the items are available in retail stores of all the metro cities and we are planning to expand our retail network further", Aarti adds.
"Customers can find the products on the website ekamonline.com and order from our full range of products. EKAM is also available on e-commerce platforms like Amazon, LBB, Meesho, Urban Ladder, Pepperfry, and First Cry.",
Effects of the Pandemic on the Business
"The pandemic emphasized the need for people to take care of their mental as well as physical health", Aarti says. She further adds that EKAM fragrances are crafted keeping in mind the well-being of the customers.
During the pandemic, the business saw an increase in customer footfall. As per the reviews given by the customers, they realized the benefits of aromatherapy and fragrances in uplifting mood, relieving stress, and ensuring a pleasant and relaxing personal environment which resulted in increased business during the pandemic.
"EKAM is largely a D2C company, so many of our customers can shop directly from our website and online channels like Amazon, LBB, Pepperfry, Urban Ladder, etc., and so we were able to grow faster like many other companies during this period, as more customers preferred shopping online from their homes during the pandemic."
Elaborating on the precautions and hygiene Aarti explained that the respective department had been extremely careful in adhering to all COVID-19 pandemic hygiene protocols both in the factories and in the warehouse at the time of packaging and shipment so that everyone remains safe and protected.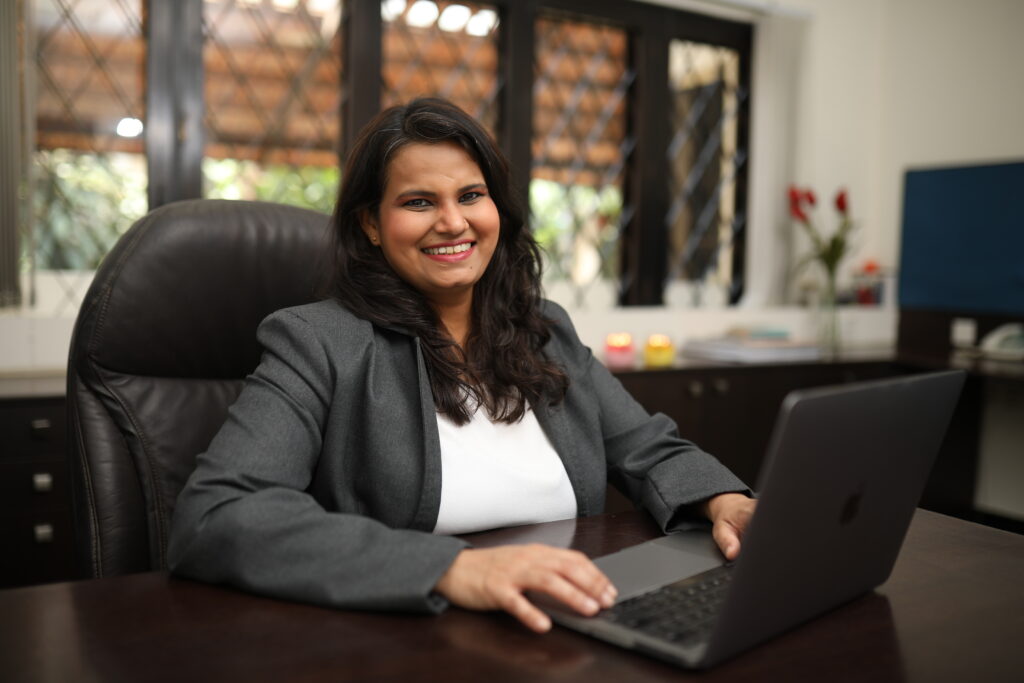 Customer Satisfaction
The success of any brand and its future growth depends on how much the customers love the products as well as the experience of purchasing the products. EKAM strives to deliver a WOW experience to each customer every time they purchase and/or use its products. Elaborating on the same Aarti says, "We have invested a lot in not only delivering the best product quality to our customers but also to provide the best customer experience and customer service for our customers."
She further says that EKAM has a less than 5% return rate, which is a huge testimony of the quality of its products and the love that the customers feel for the brand."However, in rare cases where the customer wants a replacement or refund, EKAM has a very easy and liberal refund and return policy."
Customers can contact the customer service at +91-8867915084 | +91-6366226493 or email [email protected].
Create, Build, and Preserve Memories
The CEO, Aarti aspires to grow EKAM to an INR 1,000 Cr brand while creating wonderful memories with esteemed customers, enriching many lives, and making many homes more comfortable and inviting with EKAM's products.
"We want to be part of the journey for every young Indian, we want to be with them on the first day of their job, on their first solo travel, feel their pride on their first car purchase, or the joy of finally owning their own home. We want to be there on their first date anniversary and be part of their wedding party, and that is why EKAM will continue to make products and fragrances for every moment, every space, and every occasion of our customer's lives, so we can create, build, and preserve happy memories together."