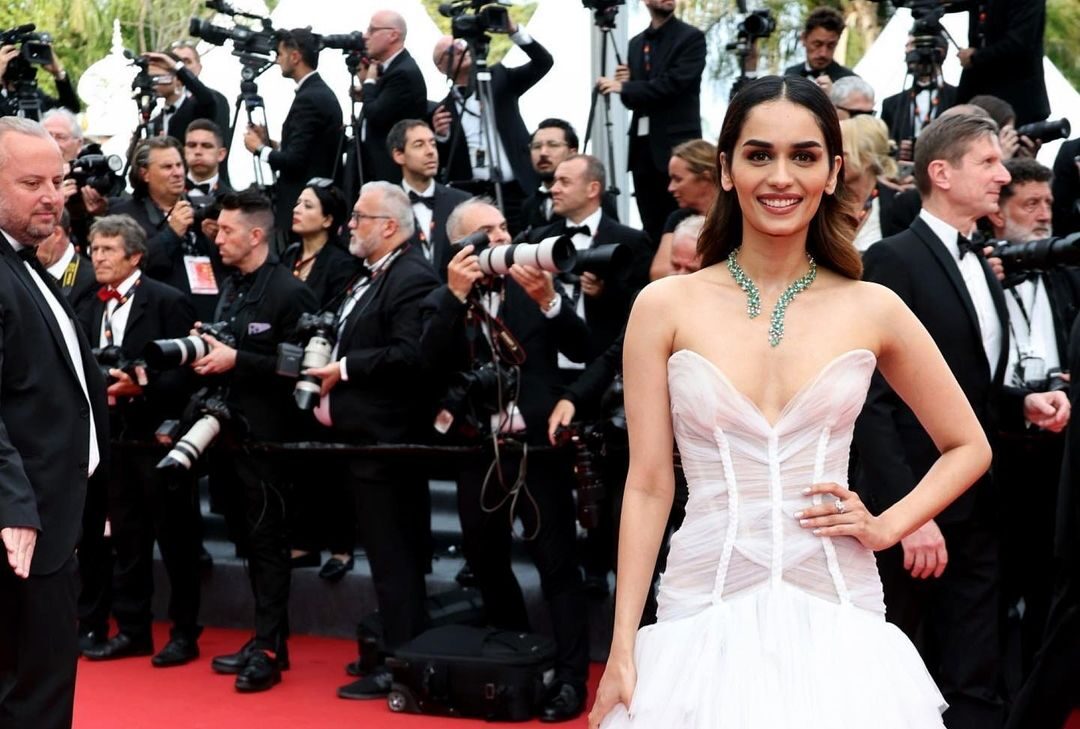 Manushi Chhillar Stuns in White Couture Gown at Cannes 2023 Premiere
The Cannes Film Festival is one of the most prestigious events in the film industry, where the biggest names in cinema gather to showcase their latest works. However, it's not just about the movies – fashion also plays a major role in the festival's allure. This year, one name that's been making waves on the red carpet is Manushi Chhillar, who made her French Riviera debut in a stunning white couture gown that exuded Cinderella vibes.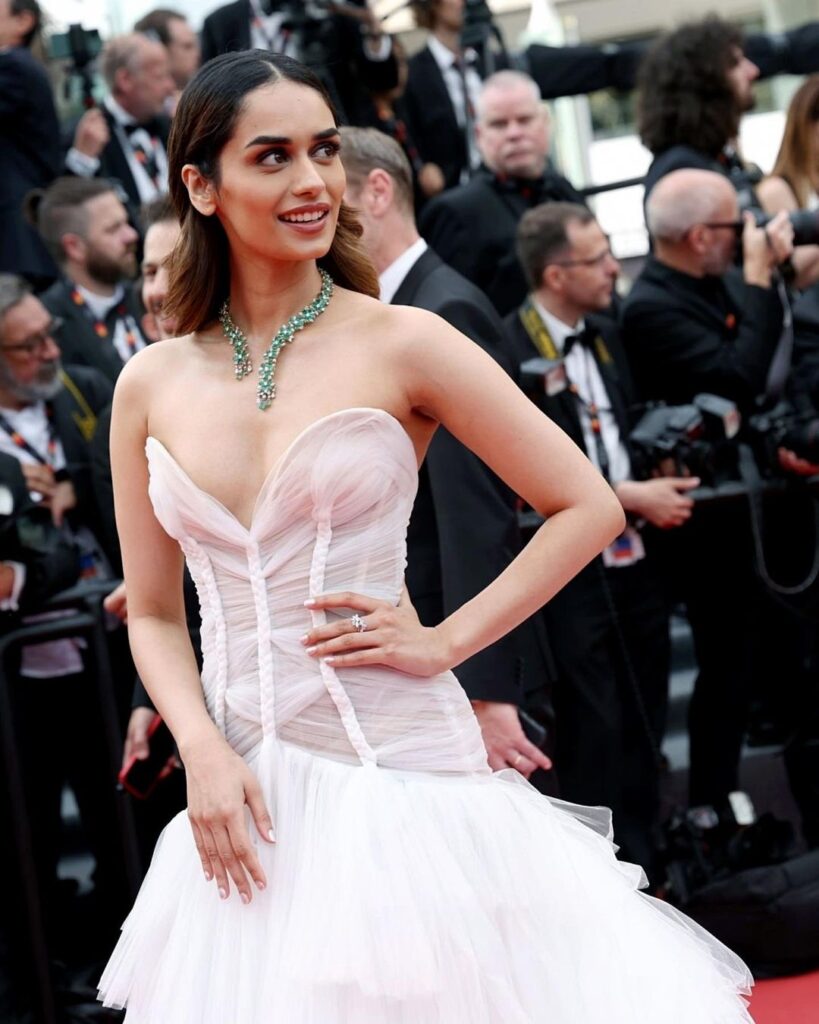 Chhillar, who was crowned Miss World in 2017, has been turning heads with her impeccable sense of style. Her Cannes appearance was no exception, as she donned a pristine white gown that was fit for a fairytale princess. The gown featured a fitted bodice with intricate embroidery and a full skirt that flowed elegantly as she walked.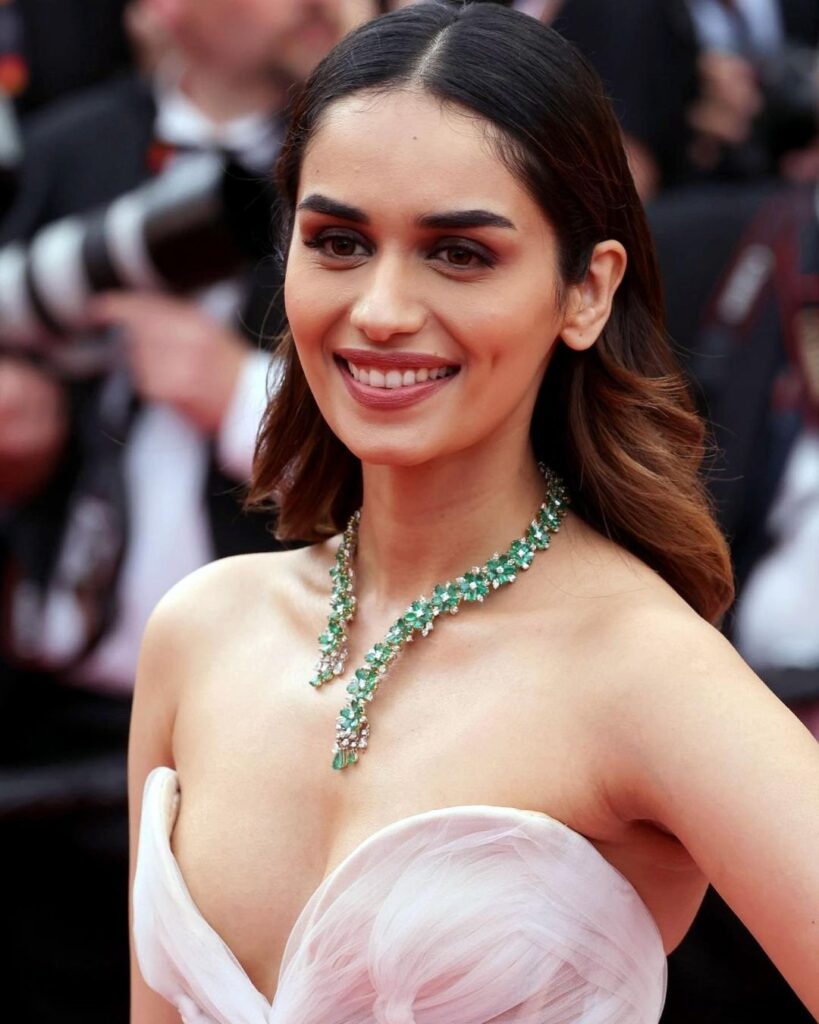 The Indian beauty paired her gown with minimalistic jewelry and a sleek updo, letting her dress do all the talking. She radiated confidence and grace as she made her way down the red carpet, proving that she's not just a pretty face but also a force to be reckoned with.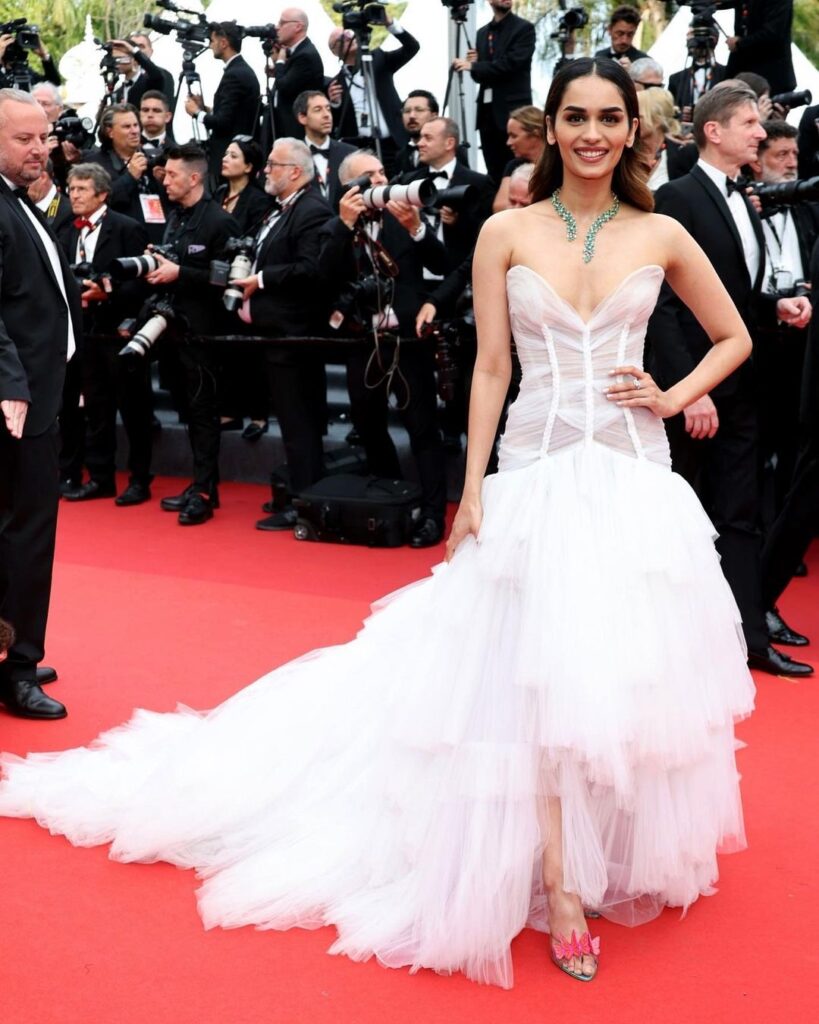 Chhillar's Cannes debut has certainly left a lasting impression, and we can't wait to see what other fashion moments she has in store for us. With her impeccable taste and stunning looks, she's definitely one to watch in the world of fashion.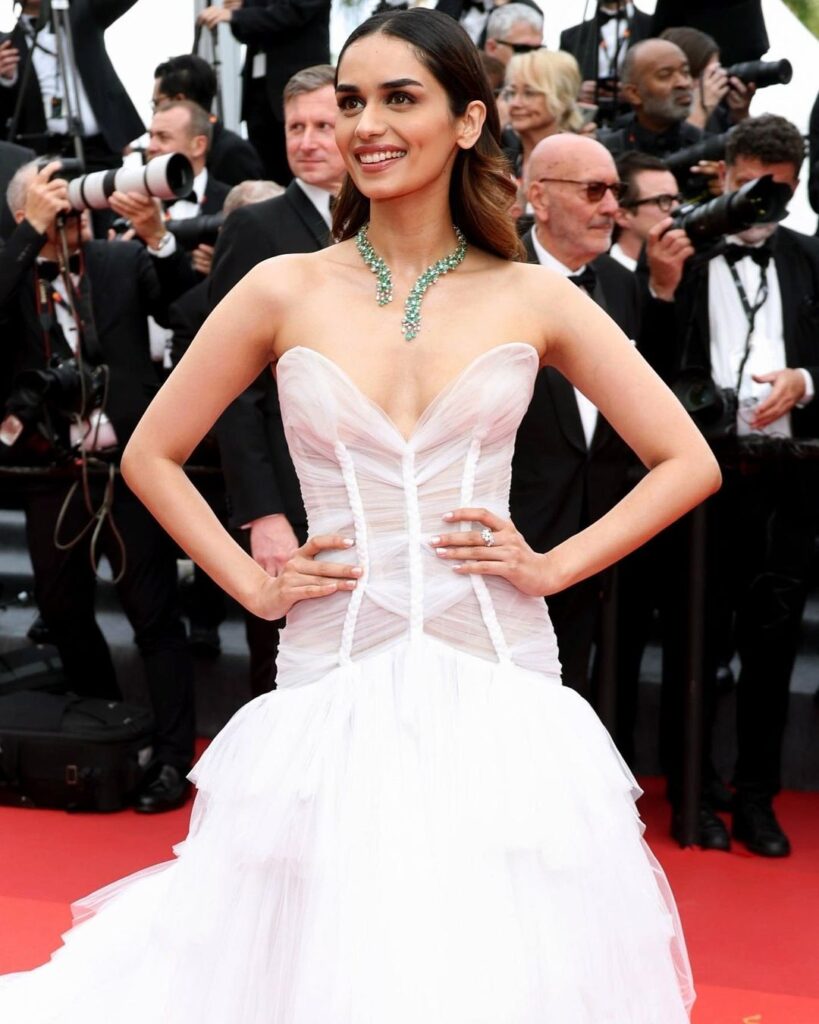 Manushi Chhillar, the former Miss World, made her debut at the festival in 2023 and left fans in awe with her grace and poise on the red carpet. Her pictures from the event have gone viral, and it's easy to see why. She looked absolutely stunning in her outfit, and her confidence and elegance were on full display.
Sara Ali Khan also made her debut at Cannes this year, and she opted for a desi look that was both elegant and traditional. Her outfit was a hit with fans, and she looked every bit the Bollywood diva that she is.
Esha Gupta, on the other hand, raised temperatures with her hip-high slit gown. The actress looked stunning in her outfit, and she definitely turned heads on the red carpet.
With all eyes now on Anushka Sharma, fans are eagerly waiting for her to make her debut at Cannes. The 72nd edition of the festival will take place from May 16 to May 27, 2023, and it promises to be an event that fans will never forget.
Overall, the Bollywood stars who attended Cannes this year did not disappoint. They looked stunning on the red carpet, and their outfits were a hit with fans. We can't wait to see what next year's festival will bring!