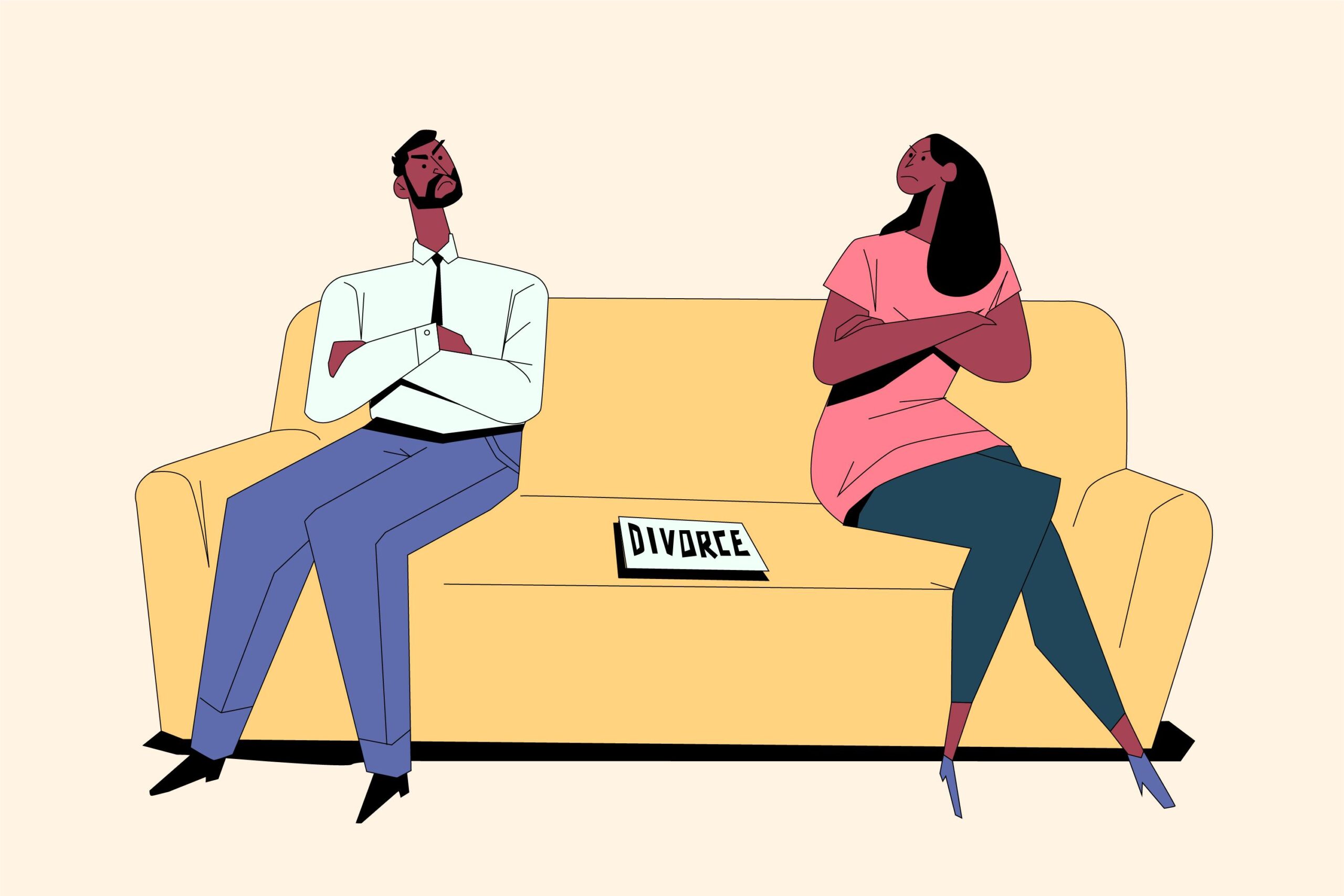 Is it the end or the beginning? – DIVORCE
Women in the present era are the epitome of independence, elegance, and strength. These traits are, indeed, passed on through many generations. Most women can influence other women, run a business, can take care of the entire family, and whatnot. Despite being capable of handling numerous things single-handedly, women are kind of running away from relationships and choosing to remain single. According to sources, more and more married women are separating from their partners to live life on their terms; to be more independent. Although, the woman herself goes through a lot of trauma after the divorce, yet, even in the modern world divorced or separated women are often considered taboo.
Spouses cheating on each other, incompatibility between partners, disrespect, financial aspects, domestic violence, etc., there could be a hell of lot of reasons behind married couples separating their ways. Though it's not right to stay in a marriage where there is no love or respect, society and the women themselves often discourage divorce. What will happen to the future of the kids? How will I support myself financially? And needless to say, the mental and emotional trauma of 'What will the people think?' refrains a woman from even thinking about divorce and forces her to stay in a traumatic marriage.
Time and each one of us has been finding ourselves seeking inspiration from leading Bollywood actresses. Be it trendy clothes, new hairstyles, subtle make-up, etc., the Bollywood divas have always inspired us in several ways. So, why not learn to be independent and fierce from them? Our Bollywood actresses have proved that being in a traumatic marriage is not a good idea for a healthy and happy lifestyle. It's better to consider divorce than dumping your entire being for a person who doesn't understand your worth.
Divorce is not the end of life. No woman needs a manly figure in her life to support her emotionally, mentally, or financially. She needs love, respect, and understanding.
So, gear up woman, take the mantle of your life in your hands, fight for your happiness, and lead a happy, independent, and fearless life.
Seek inspiration from below mentioned Bollywood actresses who choose to live life on their terms rather than becoming an artefact in their own life.
Chitrangada Singh: The actor turned producer, Chitrangada tied the knot with childhood friend and golfer Jyoti Randhawa in 2001 before parting ways in 2015. The divorce shocked Chitrangada's fan following. The stunning actor/producer took several breaks from her career during her marriage to focus on her marriage and to take care of her son Zorawar. She later admitted that these breaks had a great impact on her acting career. Debuting her acting career with 'Hazaro Khwahishen Aisi' in 2003, the actress turned producer with the movie Soorma in 2018 and now she is aiming to produce movies based on stories of real-life heroes, "we need to glorify their journey", she said. She is now enjoying her post-divorce life as a single mother, model, actor, writer, and producer. She is happily single and looks like she's not ready to mingle.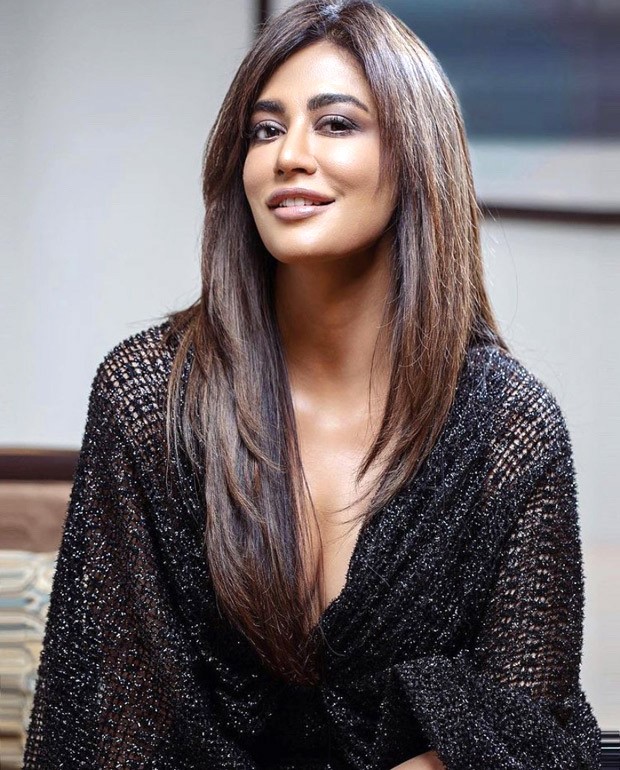 Pooja Bhatt: Debuting her silver screen career in 1989 with the movie 'Daddy', Pooja's life had been full of controversies and a broken heart. Despite everything, the actor/ producer didn't let her failed relationships with Ranvir Shorey and broken marriage of 11 years with Indian VJ and restauranteur, Manish Makhija aka Udham Singh, have any negative impact on her Bollywood career.
After a break of 11 years, Bhatt reappeared on the silver screen in the movie Sadak 2 and also did a web series called Bombay Begums for Netflix. Producer of movies like Tamanna, Dushman, Paap, etc., Pooja is content with her life and not looking for any romantic relationships or marital commitments. She once said that "I choose to live life on my terms and refuse to perform to the gallery". Pooja is one of the bold and most courageous actresses that Bollywood can ever have.
Karishma Kapoor: Belonging to a family of actors and an exceptional actress herself, Karishma started her acting career at a very young age. Known by the nickname lolo, Karishma's movies have entertained us for almost 3 decades now.
After her marriage to businessman Sanjay Kapur, the actress took a little break from acting but actively gave public appearances and endorsed several brands. Her divorce, which was the ugly one, was finalized in 2015 leaving the actress under a lot of stress. Being a strong woman, Karishma didn't let this stress affect her health and career.
She is happily enjoying motherhood with her kids Samaaira and Kiaan who are her foremost priority. She was recently seen in her comeback web drama 'Mentlehood' and is all set for another comeback with director Abhinay Deol's crime drama 'Brown-The First Case' where the versatile actress is supposedly playing the character of a detective. Her social media appearances are always an eye catcher and the diva never ceases to leave an enticing charm and a fresh impression on her followers.
Konkona Sen Sharma: Born to the renowned actor/director Aparna Sen, Konkona has starred in many blockbuster movies where she started her Bollywood career with Mr. and Mrs. Iyer in 2003.
She grabbed National Film Award for playing the outstanding role of a nervous young mother who was traveling alone with her infant son in the movie. She tied knot with actor Ranvir Shorey in 2010 but the nuptial didn't last long as the duo parted ways in 2020. According to sources the couple was facing compatibility issues and were not happy in the marriage. Together, the ex-couple had a son Haroon.
The Page 3 famed actress has always won our hearts with her exceptional acting but she has never restricted herself to just acting. In 2017, she won the Best Debut Director Filmfare Award for her directorial debut film 'A Death in the Gunj'.
At that time, Konkona was separated from her then Husband Ranvir Shorey. She was last seen in the series 'Mumbai Diaries 26/11. This year fans are waiting to see her upcoming movies 'Kuttey' and 'The Rapist', both are expected to be released by October '22.
Amrita Singh: The superstar of the '80s, Amrita Singh debuted her acting career with the romantic blockbuster movie Betaab. 'Chameli ki Shaadi' famed actress married the then-struggling actor Saif Ali Khan in 1991 where the love affair and the marriage itself became the talk of the town. Amrita took a break from movies after marrying Saif and diverted her focus to raising her kids, Sara Ali Khan and Ibrahim Ali Khan. After a long break of 10 years, Amrita reappeared on the silver screen in 2002 in the movie '23rd March 1931: Shaheed' in which she played the role of Bhagat Singh's (played by Bobby Deol) Mother.
Due to some mutual disagreements and incompatibilities, in 2004, Amrita and Saif parted ways after 13 years of marriage. Though the divorce was mutual, it left both the partners in distress. While Saif is now happily married to Kareena Kapoor where the couple is blessed with two kids, Amrita chose not to remarry so as to take better care of Sara and Ibrahim.
In one of the interviews, Amrita's daughter Sara said that her mother has started smiling again after the divorce. In the talk show 'Rendezvous with Simmi Garewal' (June 1999), Amrita said that she was "Bindas, outspoken, self-sufficient (added by her husband Saif), head-strong, didn't live by any rules, and laid down by anyone." We believe that Amrita is still the same, listening to her heart and living her life gloriously.
Life is not a piece of cake, not when you are a child, not when you are young and single, not when you are in a relationship, not when you are happily married, not when you are in a traumatic marriage, and absolutely not when you are divorced. But, it's never the end of life when you decide to dissolve a toxic relationship, or part ways with your spouse. Trust yourself and believe in your capabilities, then the life ahead will be as you want it to be, a piece of cake, or an entire cake with cherry on the top!!!!