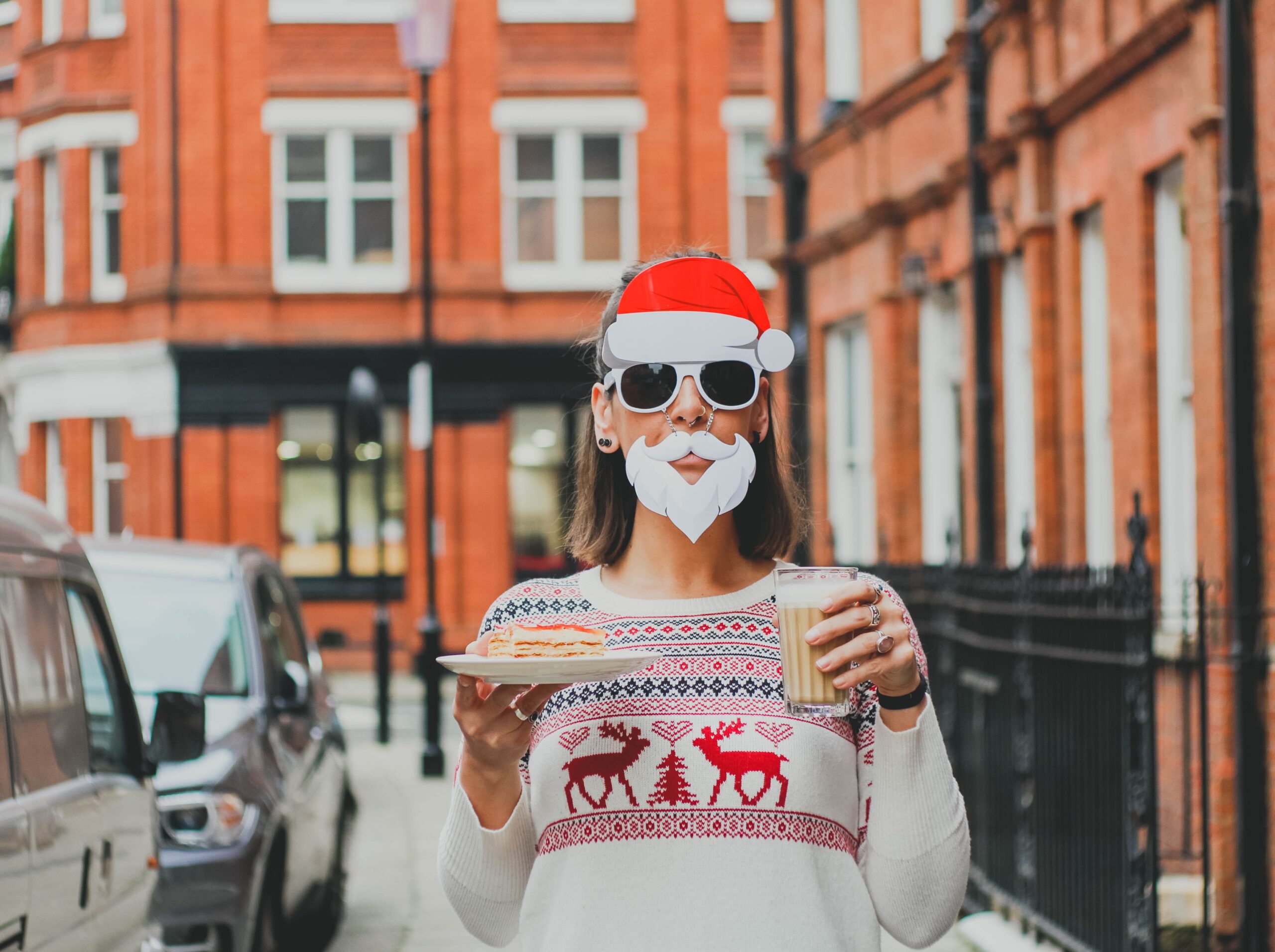 Events You Cannot Miss to Attend on 25th December-Christmas 2022
Merry Christmas! Christians all throughout the world commemorate the birth of Christ on December 25. Although the holiday's beginnings are unknown, by the year 336, the Christian church in Rome was celebrating the Feast of the Nativity on December 25.
Although most Christians mark December 25 as Jesus Christ's birthday, few people throughout the first two centuries of the Christian era had any knowledge of the precise day or year of his birth.
Events you can attend on 25th December 2022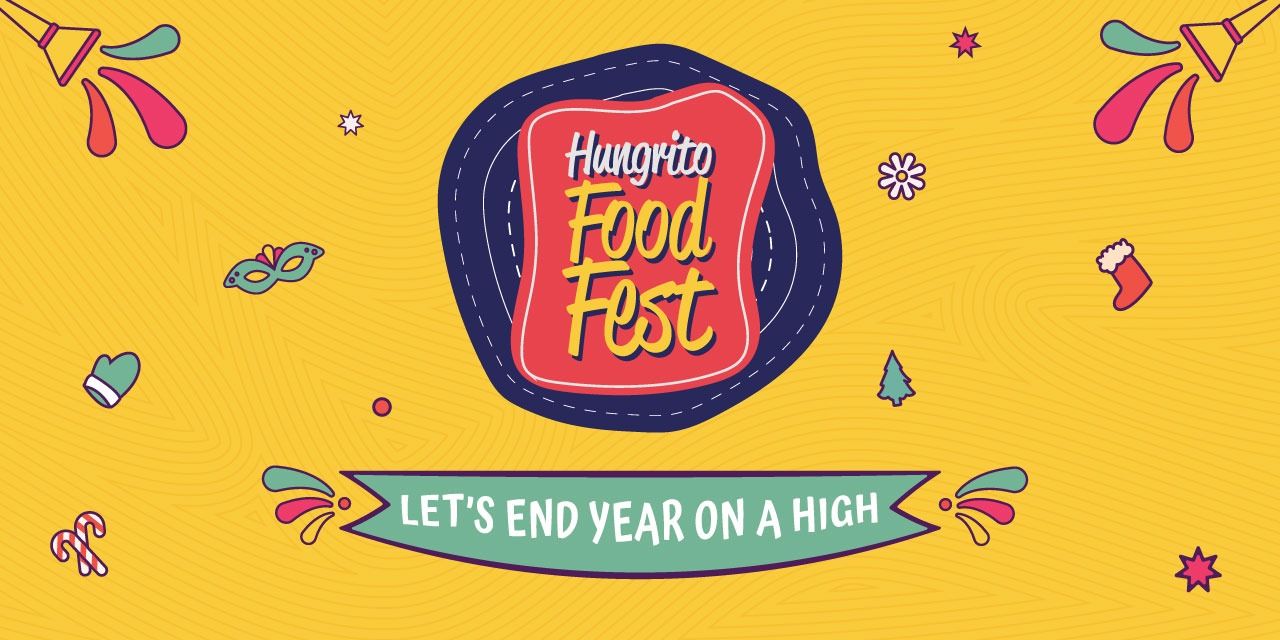 24 DEC – Hungrito Food Fest 5.0
23 Dec 2022, 10:30 pm – 1 Jan 2023, 10:30 pm
Ten amazing days of mouthwatering food are waiting for you at the fifth annual Hungrito Food Fest!
24 DEC – Sidhmo Music Festival 2022 – Aquatica, Kolkata
Sat, 24 Dec, 3:00 pm – Sun, 25 Dec, 11:45 pm
Experience a starry night with the legends and a huge Christmas celebration at the biggest music festival. On December 24 and 25, 2012, East India's largest water theme park will host the Sidhmo Music Festival's opening. Put on your party shoes and use SMF'22 to enter the ethereal world of music.
Day 1 – Nucleya, Raghav Juyal, Madhur Sharma
Day 2 – Divine, Parmish Verma, Raghav Juyal, RCR, Dj Shaan
24 DEC – CrossOver Music Festival | 23-24-25 Dec | Mirage Goa
Fri, 23 Dec, 7 pm – Sun, 25 Dec, 6 am
This 23–25 December, we will usher in the holiday season with the third iteration of the Cross/Over Music Festival in GOA at the opulent Mirage Beach Club.
It's time for your upcoming beach vacation, and since you are in for a treat, you don't need to do many preparations. A freshly selected lineup featuring the best international artists, your favourite local DJs, and fans of deep house and techno will guarantee that your weekend is taken care of with three days of mesmerizing production and live acts.
25 DEC – SteppinOut Presents Armaan Malik | Next 2 You India Tour | Delhi
Sun, 25 Dec, 7–10 pm Tomorrow
Follow the positive energy…
Armaan Malik, the nation's newest singing sensation, will be hosted by Swiggy SteppinOut in collaboration with Envision during his Next 2 You India Tour.
From November 19 to December 3, 2022, this tour will visit all of the major cities, including Bangalore, Kolkata, Delhi, Mumbai, and Hyderabad.
Armaan Malik, who was born on July 22, 1995 in Mumbai, Maharashtra, has gained acclaim throughout the world for his endearing voice and distinctive singing style.
When he was only 4 years old, he began his musical career. He has even received ten years of training in Indian classical music and is fluent in a number of languages, including Telugu, Kannada, Bengali, Gujarati, Marathi, and English.
Venue To Be Announced, Delhi- Delhi
25 DEC – Comedy, Poetry & Storytelling Open Mic – 25th Dec 5 PM
Sun, 25 Dec, 6:30 – 8:00 pm
Buddy On Stage
basement, L-11, Malviya Nagar, New Delhi, Delhi
Delhi Open Mic Comedy Poetry And Storytelling Event – Buddy On Stage
On December 25, 2022 (Sunday), BuddyOnStage will offer an Open Mic Comedy Poetry & Storytelling Event Show in New Delhi. We are here to give you the chance to showcase your talents, such as poetry, shayari, storytelling, singing, stand-up comedy, etc., to the world.
Date: December 25, 2022 (Sunday)
From 6:30 to 8:00 p.m.
Location: Buddy On Stage, L-11 Basement, Malviya Nagar I, New Delhi, 110017 (PIN).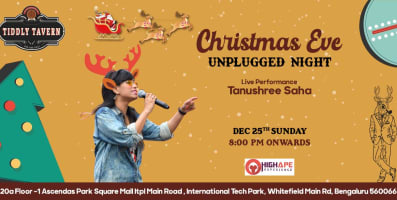 25 DEC – Christmas Eve Unplugged Night Ft Tanushree
Sun, 25 Dec, 8:00 – 10:30 pm
Tiddly Tavern bar and grill
Shop -20A Floor -1, Ascendas Park square Mall, Whitefield Main Rd, Whitefield, Prasanth Extension, Kadugodi, Bengaluru, Karnataka
Christmas Eve Unplugged Night Is A Fantastic Chance To Enjoy Time With Friends And Family While Appreciating Our Stunning Tanushree Saha Works Of Art.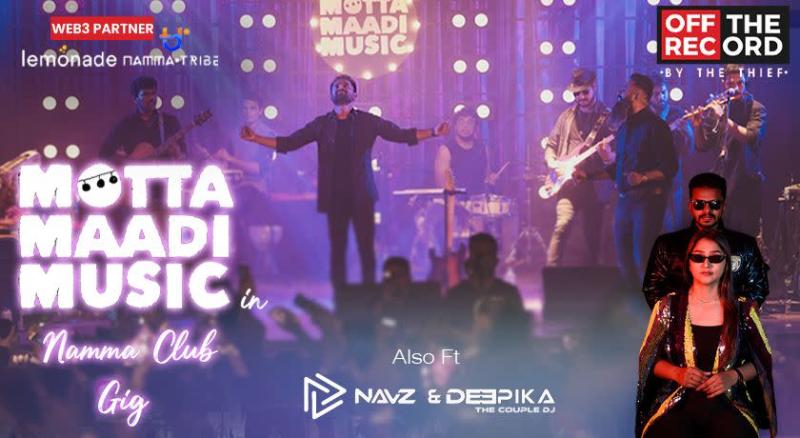 25 DEC – MOTTA MAADI MUSIC LIVE AT OFF THE REOCRD
Sun, 25 Dec, 8:00 – 11:30 pm
Off The Record
179, 8, Kodambakkam High Rd, Parthasarathi Puram, Nungambakkam, Chennai, Tamil Nadu
When all the music aficionados gathered, everyone started singing! Ever wanted to perform in front of an audience in an auditorium but never got the chance?