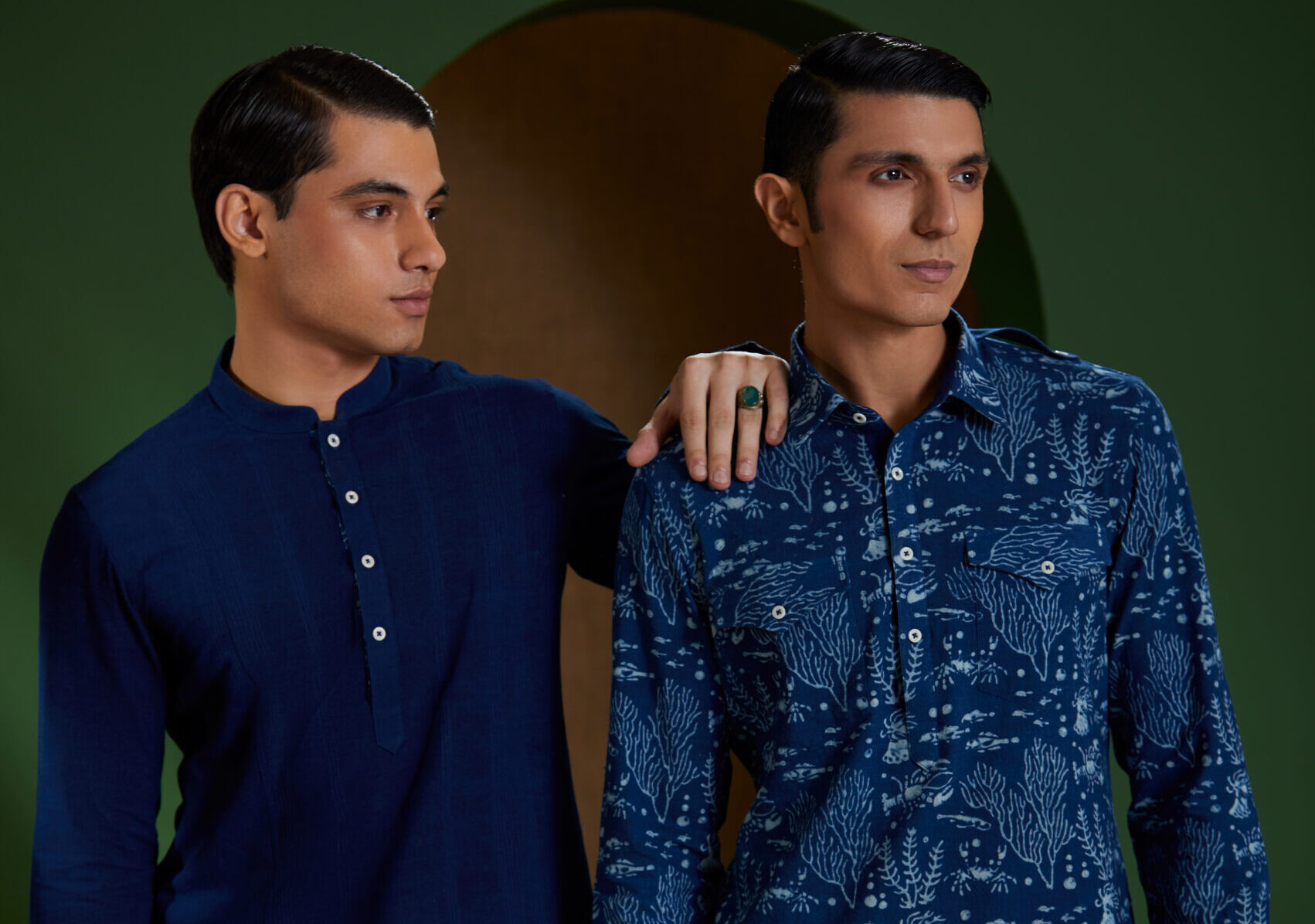 EARTHPEICE- A Fragment of Sustainable Tranquility
Earthpiece is a journey seeded with the idea of luxury menswear crafted with handmade textiles promptly assembled by local artisans. The brand fosters the notion of weaving something conscious and ascertaining a substantial connection with the traditional roots. The concept of Earthpiece orbits around made-exclusively-for-customer and on-demand-only products that avoid overproduction and waste.
The Appealing Startup Story
Established by Aakash Thakur in New Delhi, India, Earthpiece, a Menswear clothing brand, is inspired by the dynamic and diverse Indian textiles. "I have always felt a pull towards the beauty and craftsmanship of handwoven fabrics, which led me to appreciate the work of skilled Artisans and weavers across different regions of India. I was drawn to work closely with them and incorporate handwoven Indian textiles in my creations," he says.
Aakash's educational background includes a bachelor's degree in Fashion Design from Mod'Art International and a Fashion and Clothing Technology course from NIFT Delhi. He has earned significant experience working with renowned designer Mr Manish Tripathi where he could explore his creativity and learn every minute detail of designing.
The deep connection that Aakash shares with nature prompted him to start the label based on the belief of uncompromising ideals and a commitment to do things the right way. He wanted a name for the brand that would reflect the essence of his vision and contribute to a better future for the planet and the people. "The word 'Earthpiece' flashed into my mind. The name instantly clicked and resonated with my vision, and this thought was what I needed to bring 'Earthpiece' to life," Aakash says.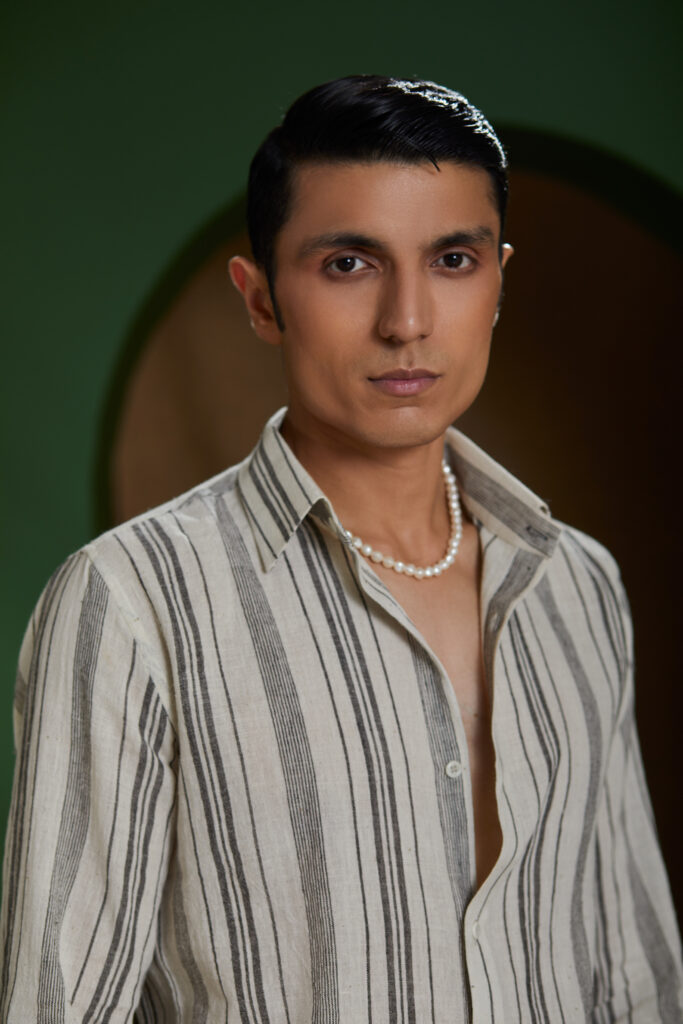 Inspired by nature, made with nature and created for nature.
Earthpiece's commitment to ethical and sustainable practices is reflected in every product the brand develops. Aakash strives to make a difference in the lives of the weavers and artisans and the community's future generation. He says, "Each new product is thoughtfully developed with respect for the weavers and artisan who are relatively integral to the process, and we value their expertise and hard work. By prioritising fair treatment and respect for their skills, we are positively impacting their lives and the future of their community."
With Earthpiece as a medium, Aakash promises to give back the resources used today to the upcoming generations, "our idea of sustainability is to bring the best today without compromising the needs of future generations," he promises. "We work with needed precautions to ensure our products contribute to the planet's well-being and its inhabitants, and our efforts add value to nature. We fervently anticipate witnessing the revolutionary impact succeeding with the use of sustainable and natural fabrics."
The brand is employing efforts to help uplift communities and improve the quality of life for countless individuals involved in the production process by providing decent working conditions and treating workers with respect and dignity.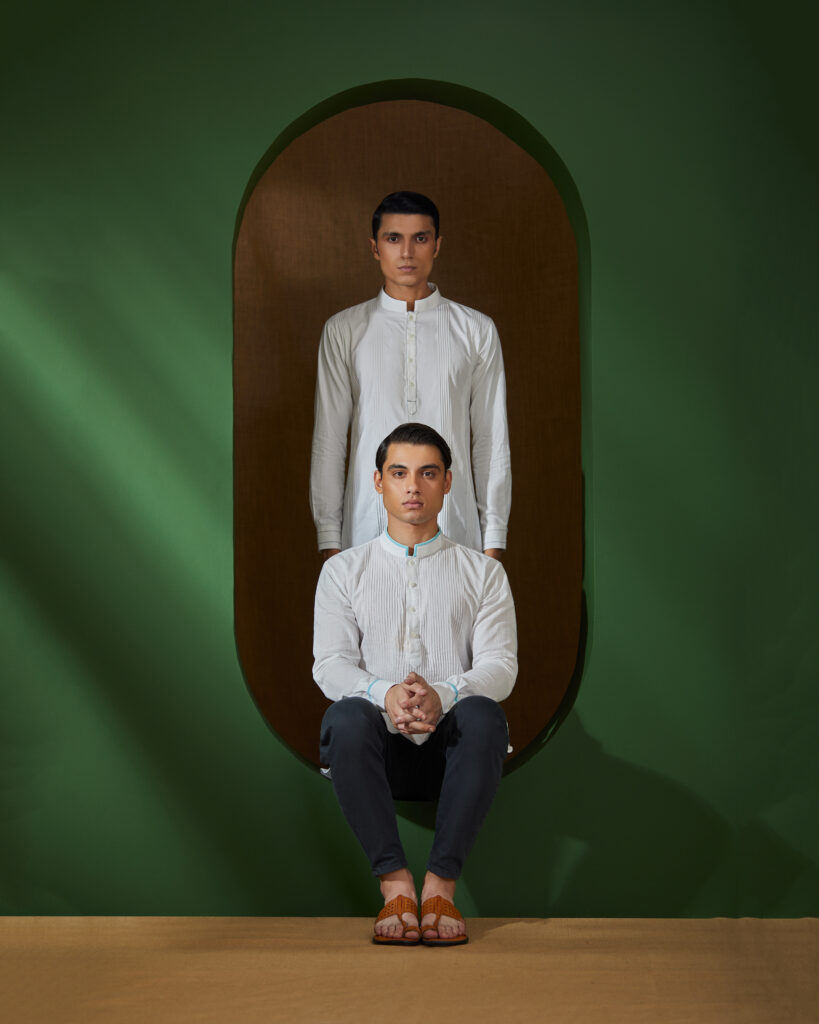 Desirable Menswear Collection
Focused on STAYING NATURAL, Earthpiece's latest collection revolves around the idea of feeling connected to nature in its ideal form.
It draws inspiration from people's desires in search of meaning and comfort. "We have fabricated the collection– Men's Shirts, Kurtas, and Half Jackets (Bundi) with a conscious and ethical approach. We strive for a balanced life with a space that allows us to be ourselves- a place where you can find the true value of things," Aakash discloses.
"Subsequently, we have learned to slow down, take deep breaths, connect more deeply, spend more time with nature, and appreciate the beauty of focusing on the little things in life. This little shift in perspective inspired us to create a more relaxed and breathable look."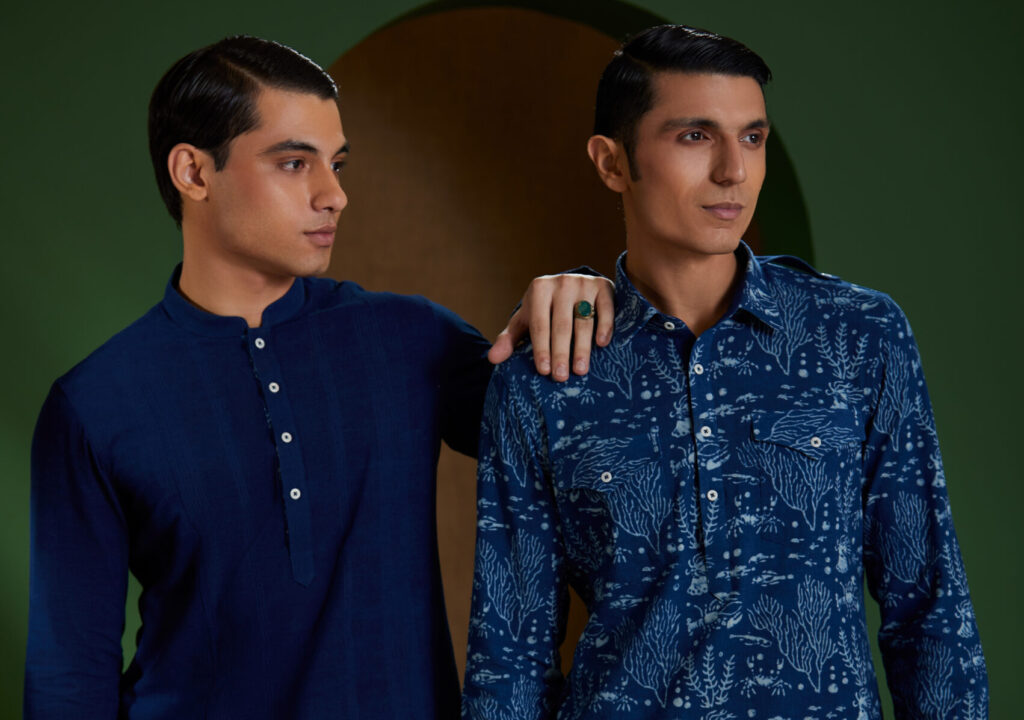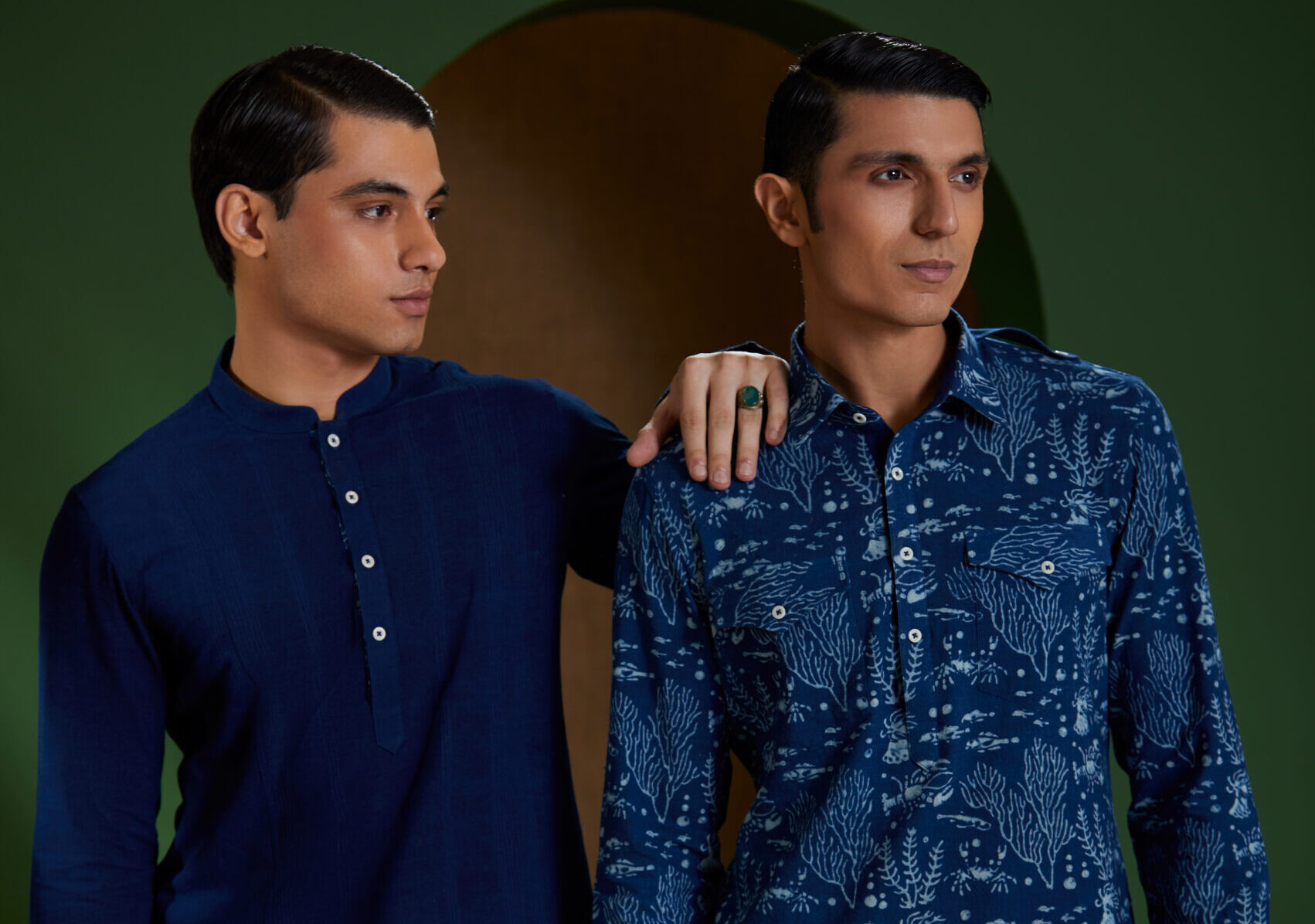 Redefining the fashion statement for men
The production process at Earthpiece begins with the local people, and the products are designed, cut, assembled and sewn at their studio.
By incorporating Handwoven and Handspun Organic Kala Cotton, where the yarn is spun by hand, and the (organic) fabric is handwoven without electricity throughout the process, Earthpiece fulfills its commitment to make the final products completely Environment Friendly.
Additionally, integrating Natural Dyes and Block
The printing method in the production process achieves the aim of preserving Indian traditional techniques and ensuring minimal environmental impact.
The brand also works closely with organisations and local communities that support farmers and artisans.
"We believe in supporting and collaborating with handloom weaving communities across India. Our sustainable practices support our weavers and artisans and their traditional textile production methods and the communities that practice them. We can save the crafts and culture of India by paying fair wages for their craftsmanship and providing them with a safe & healthy working environment," Aakash adds. "It would only be wise to say that choosing Earthpiece is an excellent way to support sustainable practices and minimise environmental impact."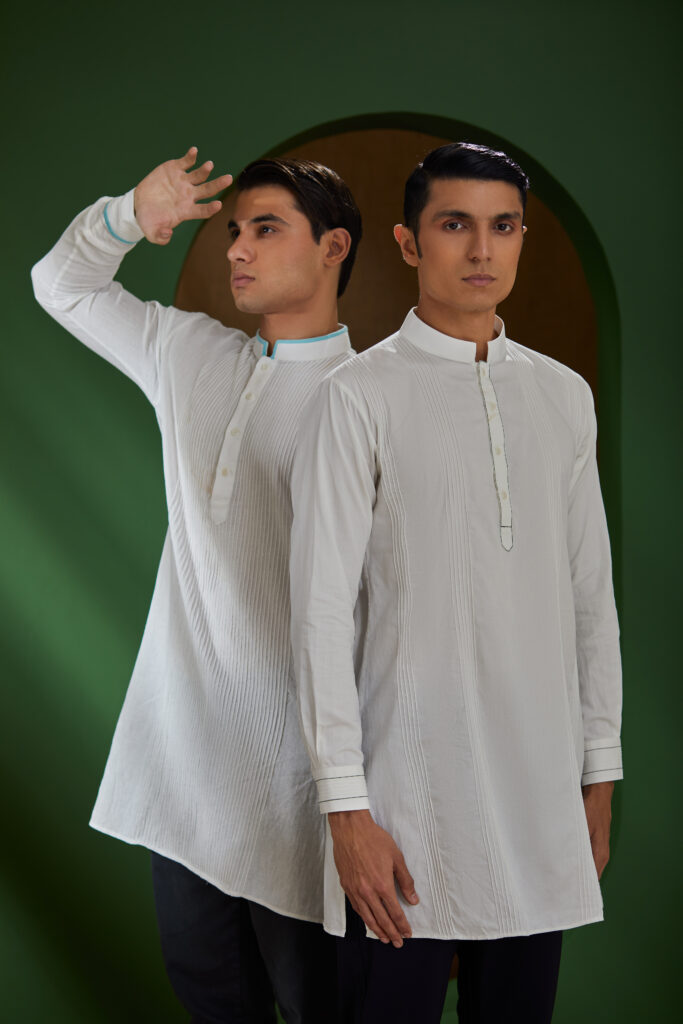 A wise note to embrace sustainability.
The founder encourages everyone to find simplicity and positivity in even the most trivial and mundane things around us. Through Earthpiece, he strives to bring a sense of joy and optimism, freedom, being rooted in self-being and a desire to explore when you are in nature.
"Owning handcrafted pieces can bring a sense of connection and joy. You can change how you buy clothes today and show that you care about what you wear, the health and safety of others and the environment at large," he asserts.
"Help us bring change for a better future for the planet and the people. Your support has a profound impact on individual lives and entire communities. Together, we can enable artisans and weavers to continue their work, sustain their livelihoods, and stimulate sustainability."