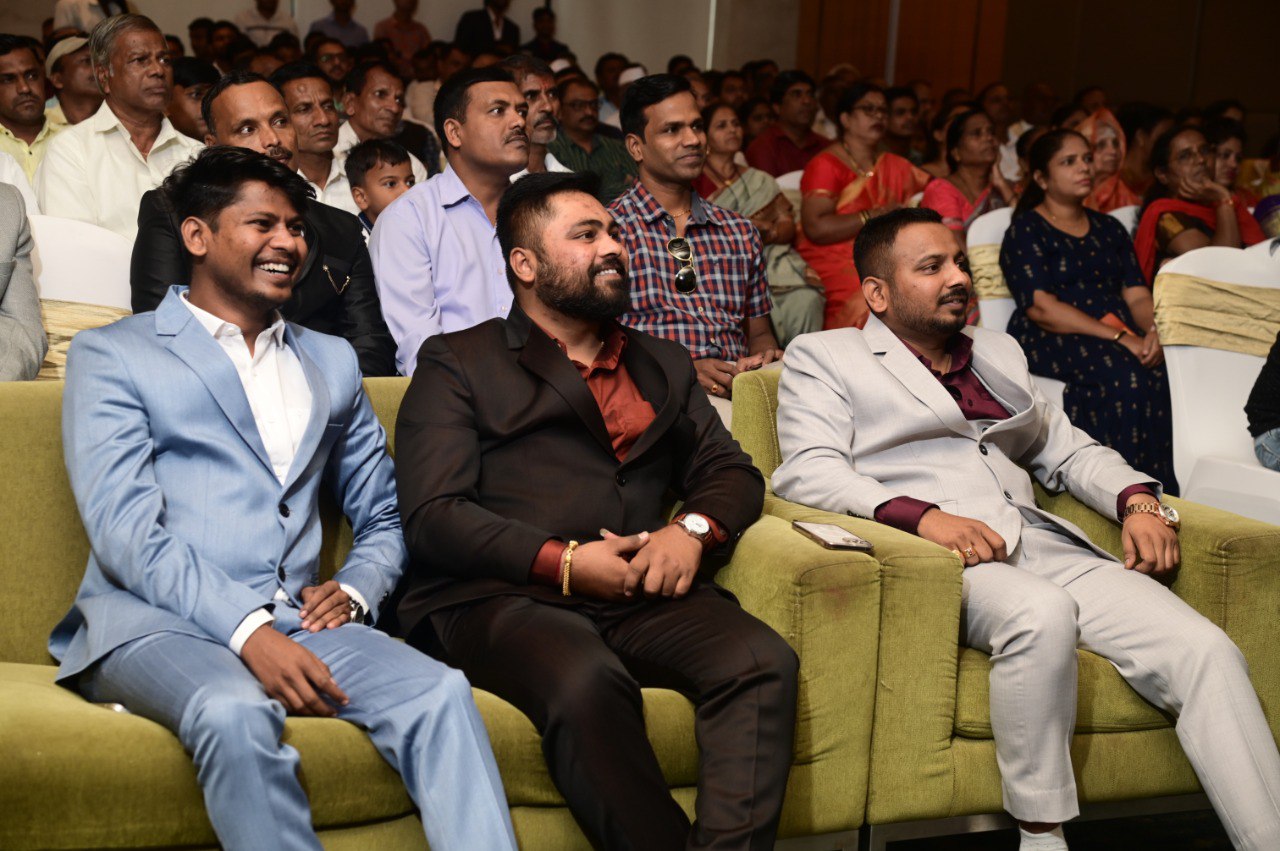 CityIndex- Your Guide to Financial Growth and Stability
Everyone must have read the famous quote "make money work for you even when you are sleeping."
Investment plays a very pivotal role in everyone's life and in order to make wealth, every individual must invest wisely. But very few invest successfully because of two major things.
People think that it is risky

They don't have the right education in the

field or

They don't know about CityIndex

That's where CityIndex steps in
Under the visionary leadership of Mr. Vittal Tallur, (Founder & Managing Director) CITYINDEX was established in the year 2017 in Belagavi, Karnataka as a Stock Market Trading and Training Centre. CITYINDEX quickly gained recognition for its exceptional training and professional trading services positioning Mr Vittal as a trusted trainer and mentor within the trading community. As part of CITYINDEX's continuous growth, in the year of 2018 Mr. Rahul Kayakulle joined the organization as the Chief Financial Officer with his expertise in financial management and he coordinates new business opportunities, relations, and administrative roles.
In response to the evolving landscape, CITYINDEX introduced FinTech initiatives,
merging finance and technology to provide cutting-edge solutions and hence inaugurated one more entity in Bengaluru and named it as ALGOBEACON The company launched innovative software, including TMF Algo, idelta+, and Trade XCB.
Guide and Support
The founders guide individuals through the complexities of investments and finances, contributing significantly to the creation of a knowledgeable and astute future, by providing educational resources and fintech solutions that demystify financial concepts and markets, offering personalized guidance that aligns with clients' unique goals and risk profiles.
Through ethical and transparent practices, the founders build trust and empower clients to make informed decisions about their investment portfolios.
"Our continuous support, combined with technology integration, ensures that clients' portfolios remain relevant and well-managed over time," Mr Vittal adds.
How CITYINDEX Assists in Managing Your Wealth
When it comes to Wealth Management, CITYINDEX provides a comprehensive range of services for protecting client's assets, & experience the future of wealth management, seamlessly combined with cutting-edge AI technology and intuitive algo platforms.
"Wealth management is a comprehensive approach that goes beyond mere financial planning; it encompasses strategies and techniques tailored to optimize financial resources for sustainable growth," Mr. Vittal suggests.
Imagine a personalized roadmap to financial success, curated just for you. Our expert team is dedicated to crafting strategies that turn dreams into reality. Let's face it, trading and investing might not be everyone's cup of tea, but that's where our exceptional wealth management steps in.
We've revolutionized the way you approach your finances, making it effortless and out-of-the-box for our clients. Imagine having your very own financial advisor powered by AI, working around the clock to analyze markets, identify opportunities, and tailor strategies to your unique goals.
Our state-of-the-art platforms provide you with a hassle-free experience, giving you the best of both worlds – advanced technology and expert guidance. Say goodbye to complexity and hello to a new era of effortless wealth management, where your financial aspirations take center stage. Discover the ease and potential of wealth management combined with new age trading platform driven by AI.
From the Founders
"For those considering City Index as their financial ally, we welcome you to a realm where possibilities are limitless. Our fintech-powered platforms are meticulously crafted to cater to your evolving needs. By seamlessly merging finance and technology, we offer you not only the means to manage wealth but also the gateway to a world of financial awareness and education."
"We believe in empowering you with knowledge that transcends market fluctuations. With experienced instructors, real-time simulations, and comprehensive resources, we're transforming you into a savvy investor, ready to navigate the complexities of the stock market confidently."
"At City Index, we don't just provide services; we forge partnerships that thrive on collaboration, innovation, and growth. Together, we're creating a financial ecosystem that marries the art of finance with the precision of technology."