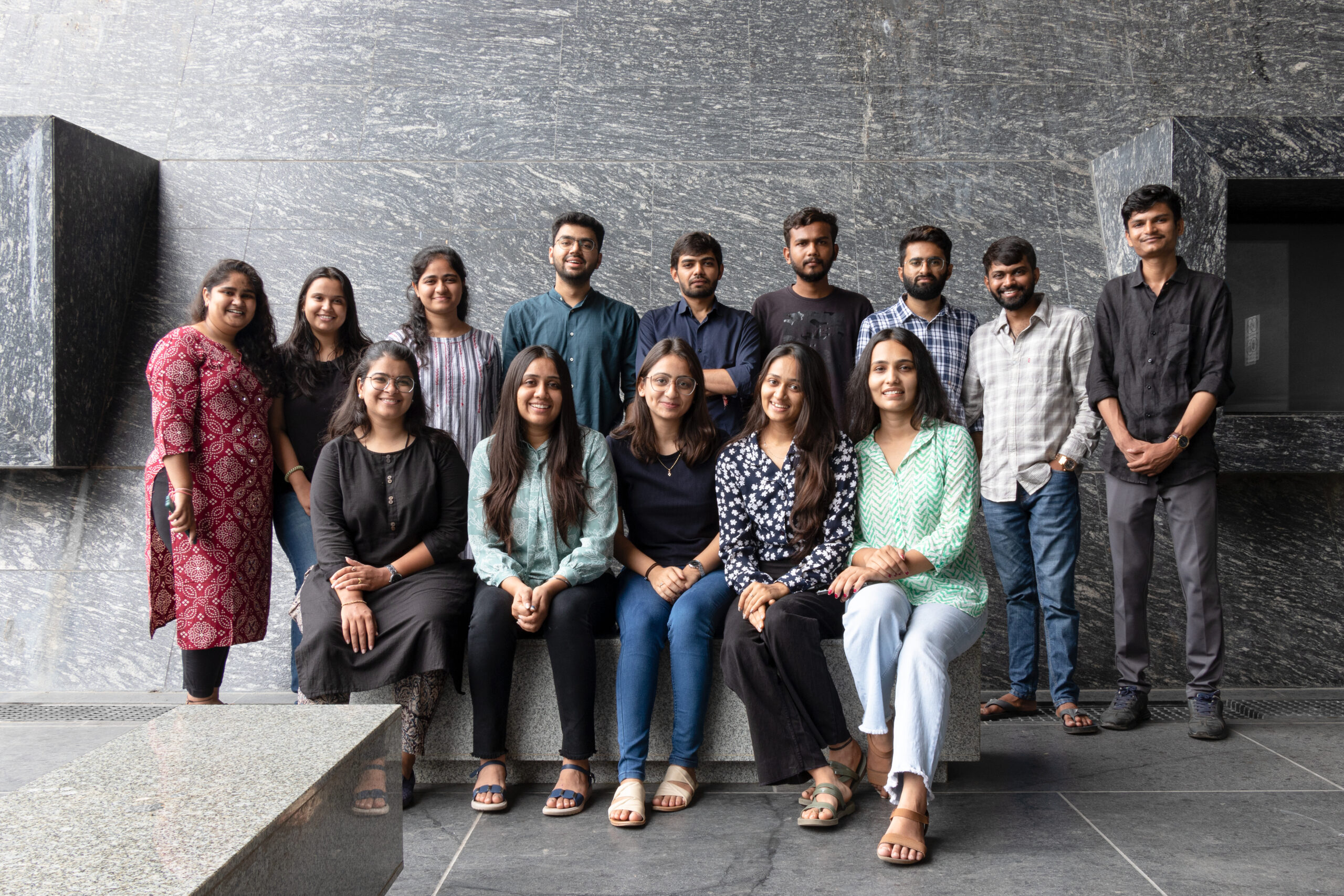 Breaking Boundaries: How NDH Transformed from a Design Firm to a Design Powerhouse
Not a single moment goes by when a dreamer does not dream of achieving something big, but only a handful can make it happen. A sense of freedom to work independently and to materialize virtuality often gives birth to entrepreneurs. Yet again, a desirable notion of getting the freedom to execute ideas and ideologies and translate them into tangible projects and spaces gave birth to the NDH group.
The Idea
Ar. Navneet Savaliya founded the NDH group which was officially established in July 2019. "I had completed a couple of independent small-scale designing projects as a freelancer, some in collaboration and some on my own, and also had good exposure to the field during my internship with a renowned Architecture company. It was so thrilling that I wanted to keep exploring the designing field, so I started NDH group to work on my creativity independently," Navneet says. "The company's core idea is to make sure that our designs are context-specific and we brainstorm ideas based on the nature of the project and client rather than being driven by budget and trends."
Design runs in their Veins.
"We are a team of young graduates and interns from various areas of design. Each of us openly brings our ideas and knowledge of our fields to the table, where all new ideas are welcomed," Navneet briefs about his team of novice yet professional design enthusiasts. Supported by a friendly and flexible work environment, the founder believes in every individual's growth in all areas. "We keep sharing new ideas amongst our companies through interactive talk sessions and workshops. The interns, though new to the field but tremendously talented, get to handle the entire project as their own, which boosts their growth in terms of experience," the founder says.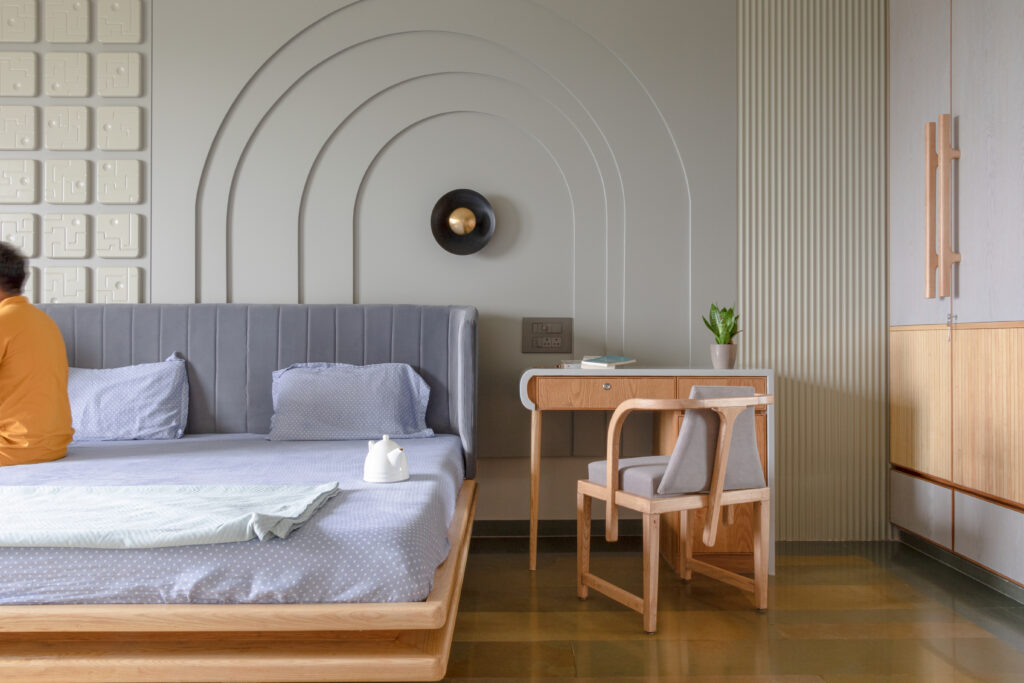 It's on the path of expansion.
NDH mainly worked on Architecture and Interior projects initially. With time and its team's support, the company started taking up entire design projects, from the building foundation to the latest artifact used in the project. NDH started three subsidiaries named 'Lakkad Shaalaa' (co-founder Ar. Rushank Patel), 'Sahaj,' and 'Tenx,' which have come into existence through collective effort and expertise of people interested in the different tangents of the designing field. Below mentioned are the in-house companies and the services provided by each:
Each in-house company came into existence with the help of our growing team and their forte, allowing a lot of designing work that can be handled in-house in cohesion. The team carefully and collectively scrutinizes every aspect of the project, as it adds more meaning to each project when it is thought of thoroughly from all possible tangents.
a. Lakkad Shaalaa – A company born with the idea of giving a new shape to traditional furniture and making it acceptable in today's time while being true to its originality. Founded by Ar. Navneet Savaliya and Ar. Rushank Patel, Lakkad Shaalaa provides furniture design and manufacturing services for Interior and independent Furniture requirements. Each product is uniquely designed for the client unless there is a demand for the same piece of furniture priorly designed by the company.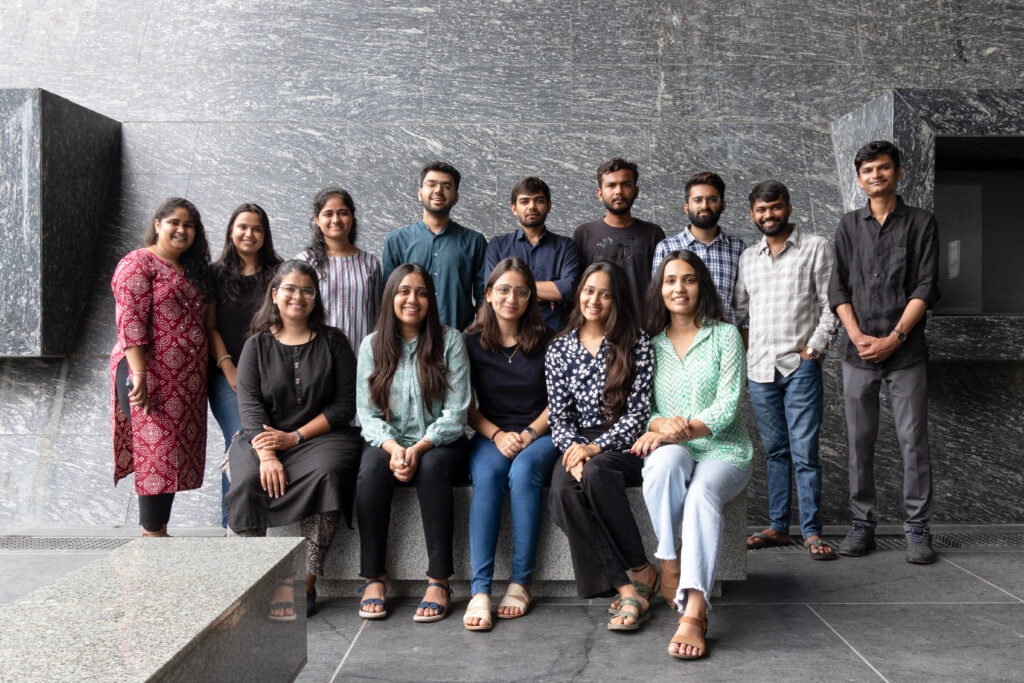 b. Sahaj – A platform for artists, Sahaj comprises people from different creative fields who choose to showcase their skills and design sense through artworks, paintings, and artifacts, exploring different materials and means of visual presentation as the project demands.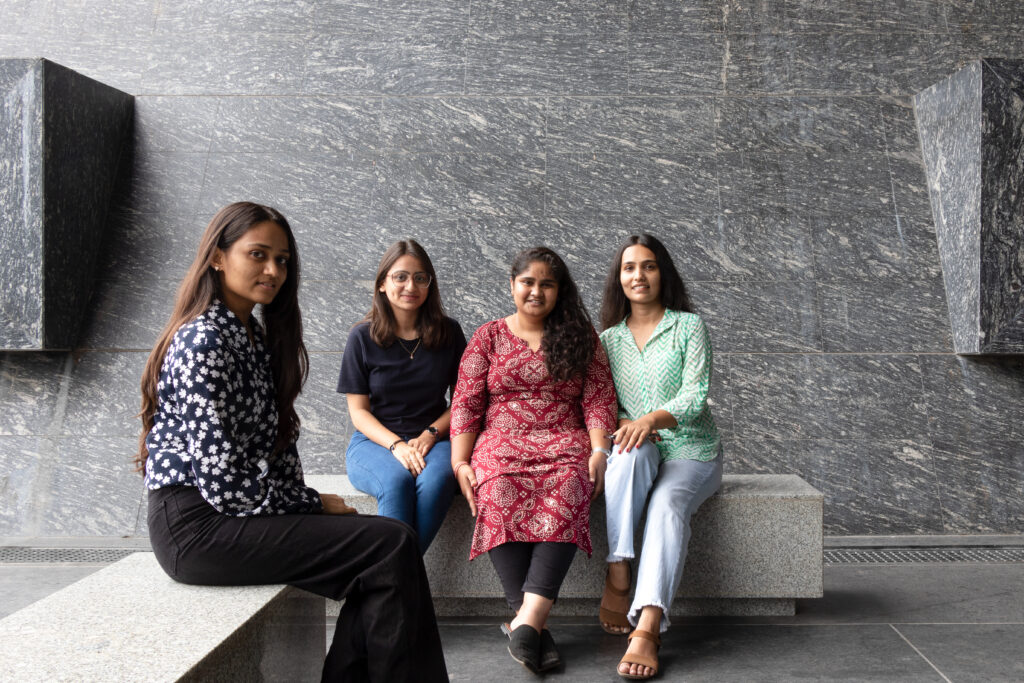 c.Tenx – Tenx focuses on graphic designing and rendering designs helping communicate design intentions through walk-throughs, illustrations, and abstract representation of ideas. It proved to be a better approach to translating design ideas through the software and design skills of the team.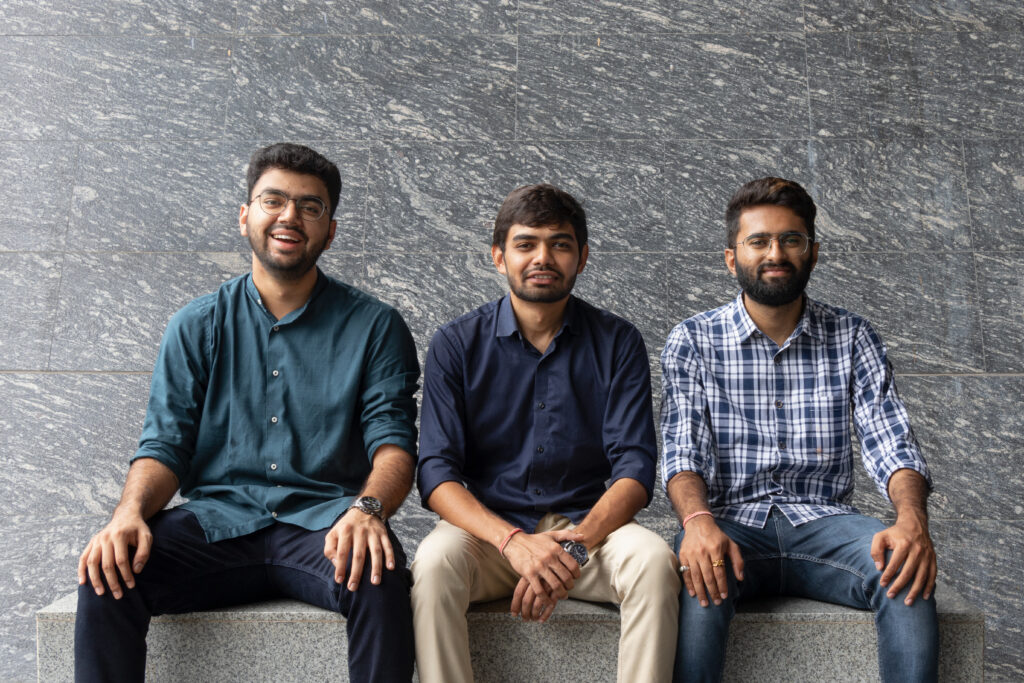 Versatility is the Key
The company has been taking projects from a single furniture design to large-scale projects like resorts and restaurants. "We as designers are open to all kinds of projects and would love to expand our horizons and make the best contribution from our side along with the effective growth of the company," Navneet says.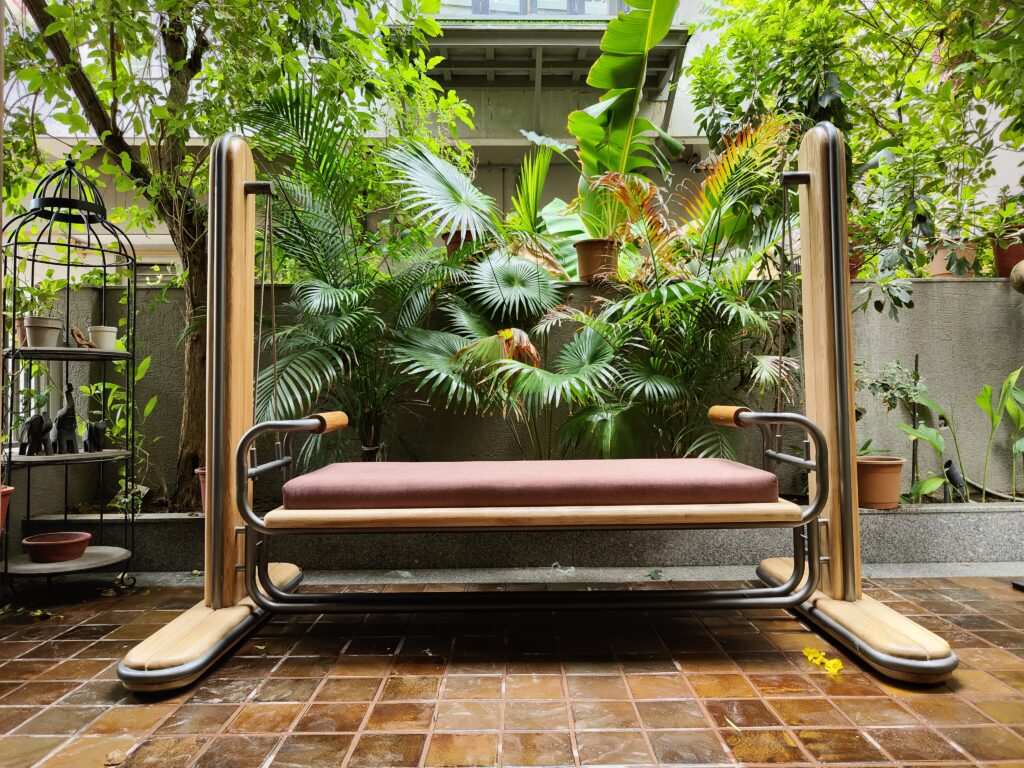 Regarding the project that NDH has been working on recently, Navneet says that the company has been working on a couple of hospitality projects in Gujarat. He elaborated on the details of a Resort project in Sasan Gir, Gujarat. "This project is very special to us as we are a part of all the designing and execution areas till the last detail. An interesting thing about these projects is that we can visualize the spaces and each part of the building entirely, as its architecture, Interior, furniture, artwork, and landscaping have been all taken up by us."
Another interesting project taken up by the company is an adaptive reuse of a Haveli in the Polo Forest of Rajasthan. "Keeping the essence of an old structure and transforming its parts to a different function while keeping the intricate details of the Haveli in mind is one of the most exciting and challenging experiences for our team," the founder says.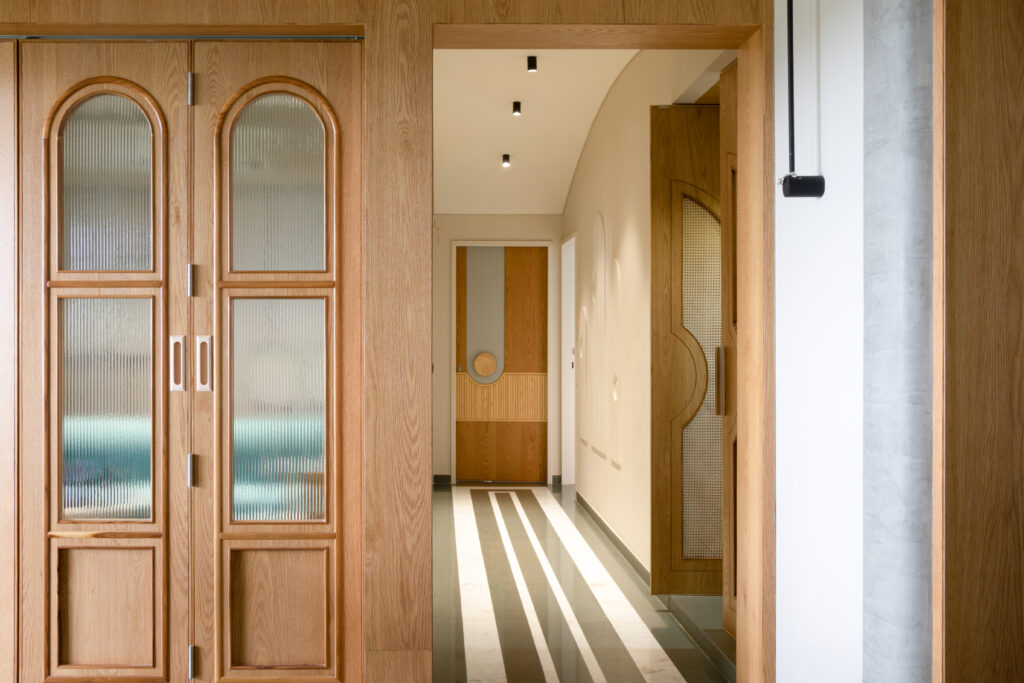 Navneet also talks about some on-site challenges and how the team systematically works to overcome each challenge without letting them affect the project's progress. He says, "One of the key challenges while handling these projects is to communicate effectively at the site and with the client in different cities. The frequency of site visits comparatively reduces due to the location, but monitoring the work regularly and having clear communication with all the local agencies on site becomes crucial."
For Navneet, transparency is the most important prospect to connect and communicate effectively, whether with the client or within the office. "We make sure that we provide our designs per the client's requirements through regular meetings and discussions with the client before the execution of the project starts.
We communicate our ideas through different means that are effective for the clients to visualize their spaces in the best way possible. We ensure that every stage of selection and decision making involves the client, to ensure that we get their ideas and try to deliver the same and better," Navneet conveys.
The founder constantly endeavors to ascertain equal attention to each project, whether it is a small 2BHK apartment or a large-scale resort, each client in terms of providing 3D visuals, consultancy service, and time.
The results of Navneet's determination vividly reflect in the company's growth charts. Grown from a single person to a team of more than 15 people at the site and a workshop team of around 30 people in no time, the company has progressed pretty decently than ever anticipated during its inception. "The company's idea, initially, was to simply invest in what we like to do. Where we are and where we will be reaching in the future is simply a by-product of doing so," Navneet apprises.