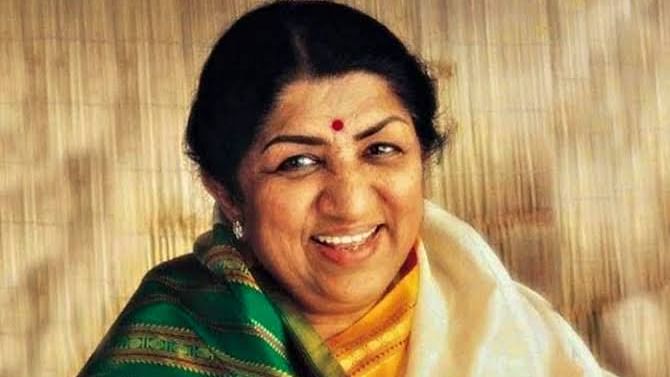 Legendary singer Lata Mangeshkar dies at 92 in Mumbai- SOURANSHI MAGAZINE
Lata Mangeshkar Passes Away LIVE Updates: Legendary singer Lata Mangeshkar passed away due to multi-organ failure in Mumbai on Sunday morning. 
Lata Mangeshkar was on ventilator support from yesterday in Mumbai's Breach Candy Hospital but finally succumbed to Covid related complications this morning.
Mangeshkar's condition had improved in January and she was taken off the ventilator but her health deteriorated on February 5.
Her sister, Asha Bhosle had visited Lata Mangeshkar at the hospital on Saturday. ANI quoted Bhosle as saying, "The doctor has said that she is stable now."
On Saturday, Dr Pratit Samdhani of Breach Candy hospital, who was treating her had performed certain procedures and said that she was responding them well, but later her condition deteriorated.
On Saturday, MNS President Raj Thackeray, NCP MP Supriya Sule, Chief Minister Uddhav Thackeray's wife Rashmi and Lata Mangeshkars sister Asha Bhosle, brother Hridaynath Mangeshkar went to the hospital to inquire about her health.
She was admitted to the Breach Candy hospital in the first week of January after she contracted COVID Later, doctors said her health had improved. Last week, she was extubated and taken off invasive ventilator.
Mangeshkar had lung ailments two and a half years ago and was treated for them. She used oxygen often at home too.
Her first breakthrough song, Dil Mera Toda, was for the film Majboor in 1948. In the following year, 1949, Lata Mangeshkar garnered massive popularity with the track Aayega Aanewaala from Madhubala-starrer Mahal. After this, there was no looking back for Mangeshkar, who went on to become the most iconic singer in Indian cinematic and music history.