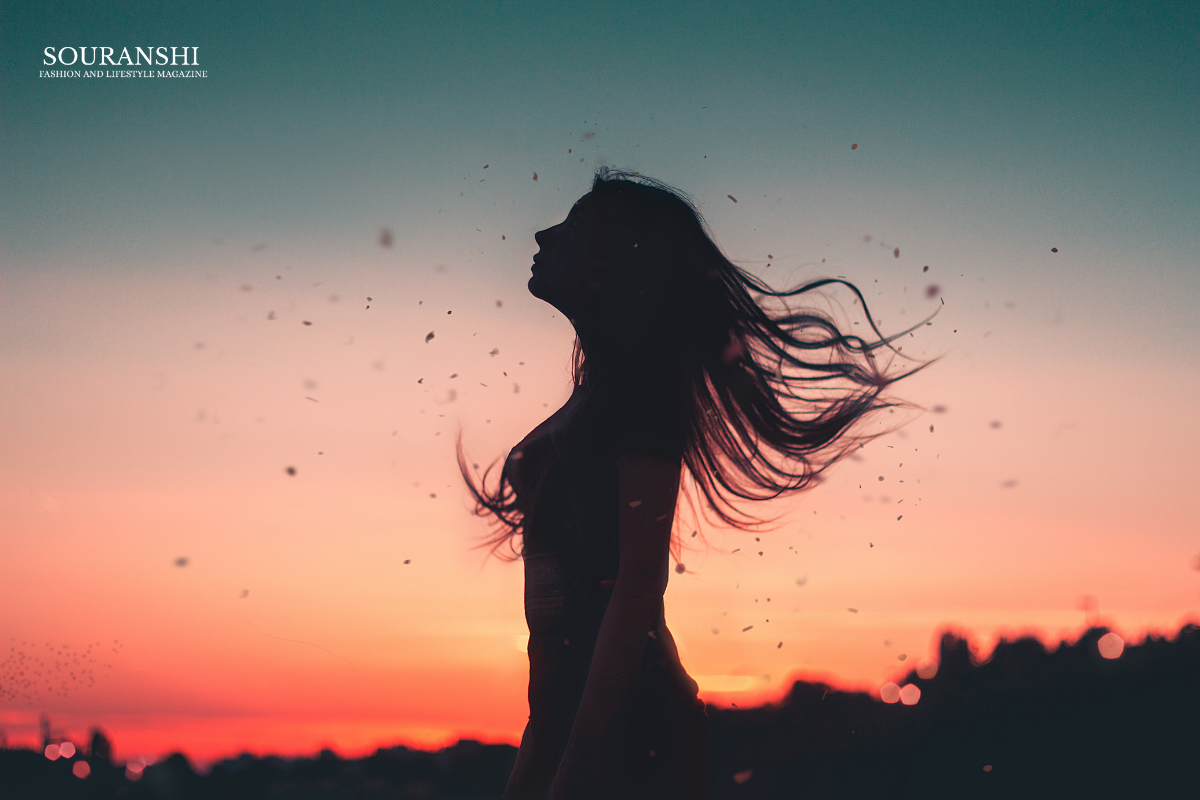 HOW TO CHOOSE THE RIGHT STRAIGHTENER FOR YOUR HAIR TYPE
Flat irons or straighteners are the key to getting glossy, smooth hair. Hair straighteners are multi- purpose; they not only straighten your hair but also can be used to curl your hair. There's no dearth of straighteners in all sizes, materials and shapes, so it's confusing knowing which one to buy. It's important to choose wisely to prevent damaging your precious strands.
1. HAIR TYPE – FINE HAIR
Thin and fine hair is damaged easily. Avoid straighteners that have just one heat setting. Pick a straightener with multiple heat settings; this will allow you to control the heat. Also, you don't need much heat, because it's relatively easy to straighten fine hair.
Choosing the plate for fine hair
Ceramic hair straighteners are great for smoothening out hair and reducing frizz. Ceramic plates evenly distribute heat, hold heat for long and control heat. The plates are either ceramic coated, ceramic plate or tourmaline plate or coated. Ceramic plates are best for fine or thin hair.
Best straighteners for your hair
1. Mr. Barber Ultra Straits Hair Straightener
2. Agaro Instastraight Nano HS-6511 Hair Straightener (Purple)
3. Bronson Professional Simply Straight / Straight Artifact Ceramic Hair Straightening Brush
4. BaByliss IPro 235 Ionic Diamond Ceramic ST389E Straightener
2. HAIR TYPE – THICK HAIR
Choose a straightener that has higher heat settings. This will allow you to straighten your hair in one or two strokes. If you have a low-temperature setting you will have to go over and over the same section of hair repeatedly, increasing the chances of damaging cuticles.
Choosing the plate for thick hair
Titanium heats up quickly and keeps the heat consistent. Because these plate heat up quickly and maintain a high temperature, straightening thick hair becomes easier. You don't have to go over and over the same section of hair, thus minimizing damage.
Best straighteners for your hair
1. Corioliss iRed Titanium Styling Iron
2. Alan Truman Professional Mirror Titanium Straightener.
3. Vega VHSH-22 Pro-Titanium Flat Hair Straightener
4. Agaro Instastraight Titanium HS-8543 Hair Straightener.
3. HAIR TYPE- CURLY HAIR
Curly hair is the most prone to frizz and one of the most difficult to straighten. To make your life easier, invest in a flat iron with wider plates as they provide more grip and straightens larger portions of hair, all in one go. Plus, this will cut down your styling time by half!
Choosing the plate for thick hair
Tourmaline straighteners are particularly good for those with curly, frizzy hair, as they're highly effective even at a lower temperature. You can also pick flat irons with ceramic plates that get the job done, without dehydrating your tresses.
Best straighteners for your hair
1.Corioliss C1 Gold Paisley Hair Straightener.
2. Nova Temperature Control Professional NHS 860 Hair Straightener (Black)
3. Braun Satin Hair 3 – ST310 Hair Straightener With Extra Wide Plates
4. Gorgio Professional Hair Straightener (HS-1050)
4. HAIR TYPE- DAMAGED HAIR
Well, the best straightener for damaged hair is no straightener at all. But if you have to, then it's best to pick one that has multiple heat settings. This way, you prevent exposing your strands to extreme temperatures that lead to heat damage. Oh, and one with rounded edges will prevent snagging and hair loss. Just, please don't forget a heat protectant, while you are at it.
Choosing the plate for damaged hair
hot brush is your best bet, as it distributes the heat evenly and gives a sleek, smooth finish. Simply turn it on and brush your hair normally; it's that simple! If you are in the market for a flat iron, pick one with titanium plates that use ionic technology to seal the cuticle as it's straightens— implying extra shine and zero frizz.
Best straighteners for your hair
1. Braun Satin Hair 7 – ST 710 Hair Straightener With Active Ions & Iontec Technology
2. Ikonic Luxure Hot Brush
3. Philips HP8302/06 Selfie Hair Straightener
4. Bronson Professional Simply Straight / Straight Artifact Ceramic Hair Straightening
Brush – Black / Pink
https://www.cosmopolitan.com/style-beauty/beauty/g12837010/best-hair-straightener-flat-iron/