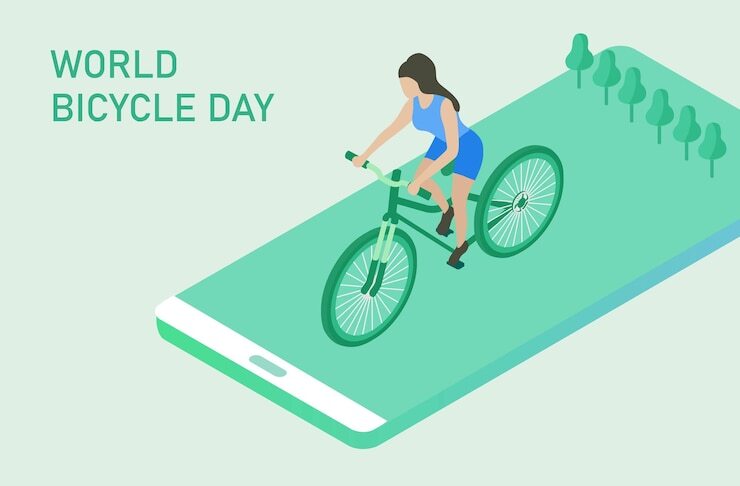 How Cycling Improves Health | World Bicycle Day | 3 June
World Bicycle Day is celebrated on June 3 every year. It is the oldest means of transport which has been in the use for two centuries. The cycle is a environment-friendly mode of transportation.
Here 10 Reasons WhyEvery Student Should use a Bicycle.
The benefits of exercise are far and wide and getting a regular boost of endorphins and serotonin is great for when you need to focus on your studies.
It increases children's road safety awareness
Focusing on the road while cycling helps ease feelings of stress and anxiety, while helping clear your mind of mental chatter.
Cycling reduce congestion and pollution around the school gates.
Cycling improves blood sugar levels.
Cycling leads to more energy.
Cycling can grow your brain in the same way it can grow the muscles.
Riding increases the production of proteins for brain cells.
Cycling improves memory and brain functioning.
Cycling can help to protect you from serious diseases such as stroke, heart attack, some cancers, depression, diabetes, obesity and arthritis.
Cycling uses minimal fossil fuels and is a pollution-free mode of transport. Bikes reduce the need to build, service and dispose of cars.
It probably isn't rocket science that tiring yourself out on the bike will improve your sleep – but now it's been proven.
Cycling is great exercise but it is also low impact which means less injuries because you're not jumping and pounding on the ground. Your joints will be thankful!
Being more physically active improves your vascular health, which has the knock-on effect of boosting your sex drive, according to health experts in the US.
Cycling just 20 miles a week reduces your risk of heart disease to less than half that of those who take no exercise.