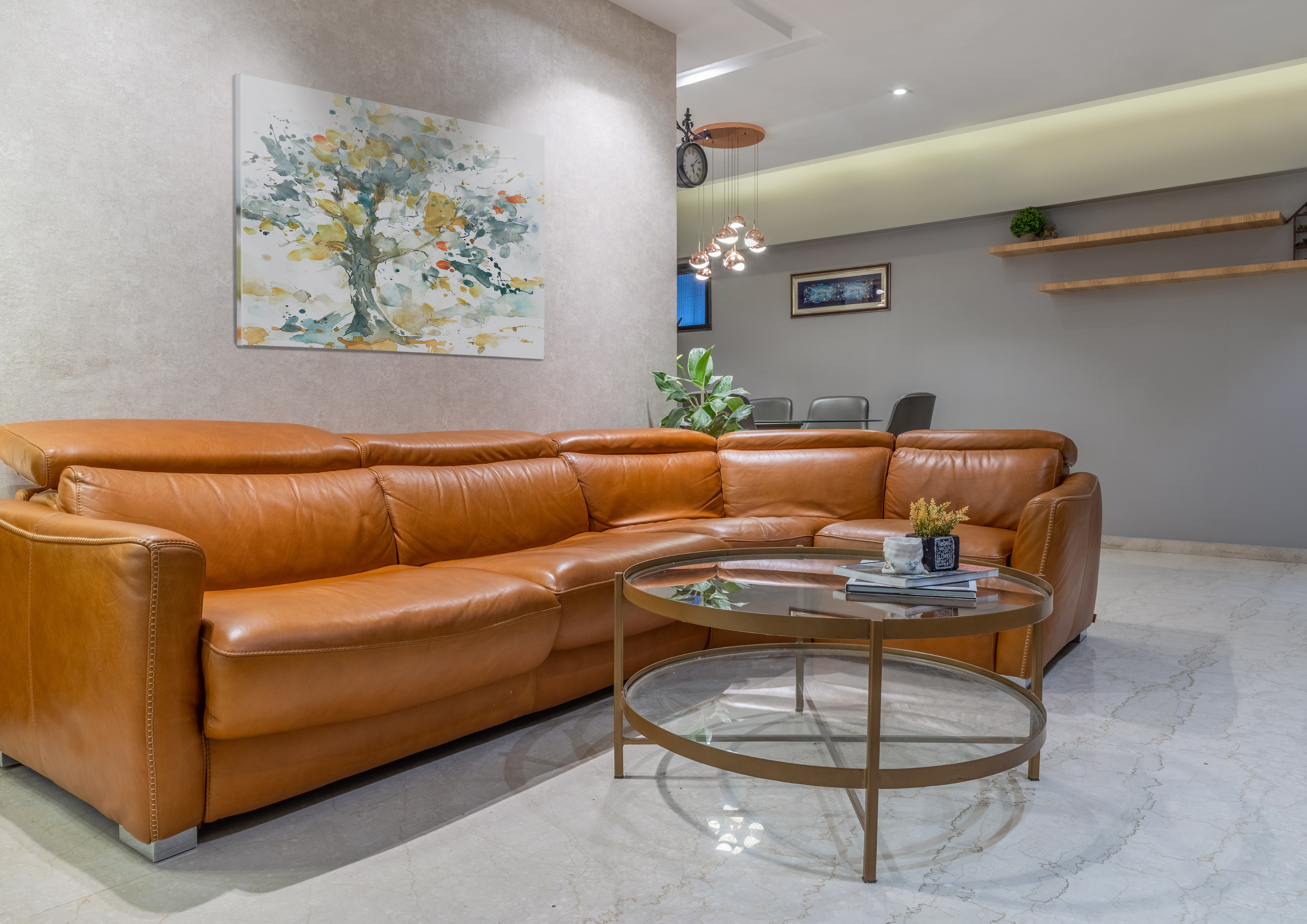 Ar. Foram Dedhia |The Journey of a Experienced Interior Designer | HeadQuarter 2.0
"Home should tell you the story of who you are showcasing the collection of what you love." – Foram Dedhia
The cumulative product of best interior design skills, experimental detailing, and tailored detailing is the end result in the form of a beautifully designed rich space. The design professional behind the scene but taking the lead is Foram Dedhia who is the founder of Headquarters 2.0.
An Independent Individual and a graduate from Sir J. J. School of Arts as an Interior Designer and having an experience of 7years+, Foram is passionate for arts and innovative creation. She loves to travel and explore new places to keep her enthusiasm flourishing and her thought process fresh.
Recently in the year 2020, Foram established Headquarters 2.0 along with her husband (co-founder) who is a banker by profession.  Prior to Headquarters 2.0, Foram has worked with Saga design & Architects as a Senior designer. She has gained ample experience while working as a design partner with Livspace, an interior designing firm based in Mumbai.
The talented team of designers at Headquarters 2.0 emphasizes consultation and deliberation and ensures quality work and efficient time-budget management. The services offered by the company include Interior design consultation and turnkey project design. The team has amassed quintessential experience by working on several projects belonging to various categories.
Commercial (includes malls, shops, stores, multiplexes, Exhibitions, etc.),
Institutional (includes schools, colleges, training centers)
Residential (Independent houses, flats, farmhouses, etc.)
Offices (though commercial, the design matters change so does the economics).
Hospitality (hotels, cafes, restaurants, clubs, lounges, public places, etc.)
Let's have a look through a couple of gorgeously designed Interiors by the team Headquarters 2.0 lead by Foram Dedhia:-
Project 1
Location: Godrej platinum, Vikhroli Client: CA Lata More and Rajiv More. Area: 1300 square feet Concept: Modern Interior
Situated in one of the three marvelous towers standing in Vikhroli named Godrej platinum at the 26th floor of the tower B3, this beautifully designed 3 BHK home is a masterpiece and the owner's dream adobe. "A cozy and comfortable house with the modern interior for a couple and their two kids", was the theme as explained by the client.
The overall concept for the design is modern interior while playing with some neutral and English tones with a touch of a slight light wood element.
Project 2
Location: Adani Heights, Andheri Client: CA Hardik Shah Area: 1200 Square Feet Concept: Victorian Style Art: Deco Design: Modern
The Design Process:
In the master bedroom, the designer has used different style of molding pattern with combination of blue chinoiserie wallpaper and leather headboard. Satavario Italian marble on top of the TV unit cabinet gives the room the desired simplified look. The mirror on the wardrobe with grey borders springs the feeling of openness making it look spacious.
The client's fondness for Victorian style and Art deco style which has massively developed in India especially in Mumbai inspired the designer to design this beautiful adobe.
Incorporating Indian requirements along with modern design gave the designer the opportunity to experiment. They designed this 3BHK house in line with style and simplicity by using minimalistic furniture in the entire house and only three colors white, light gray, and wood.