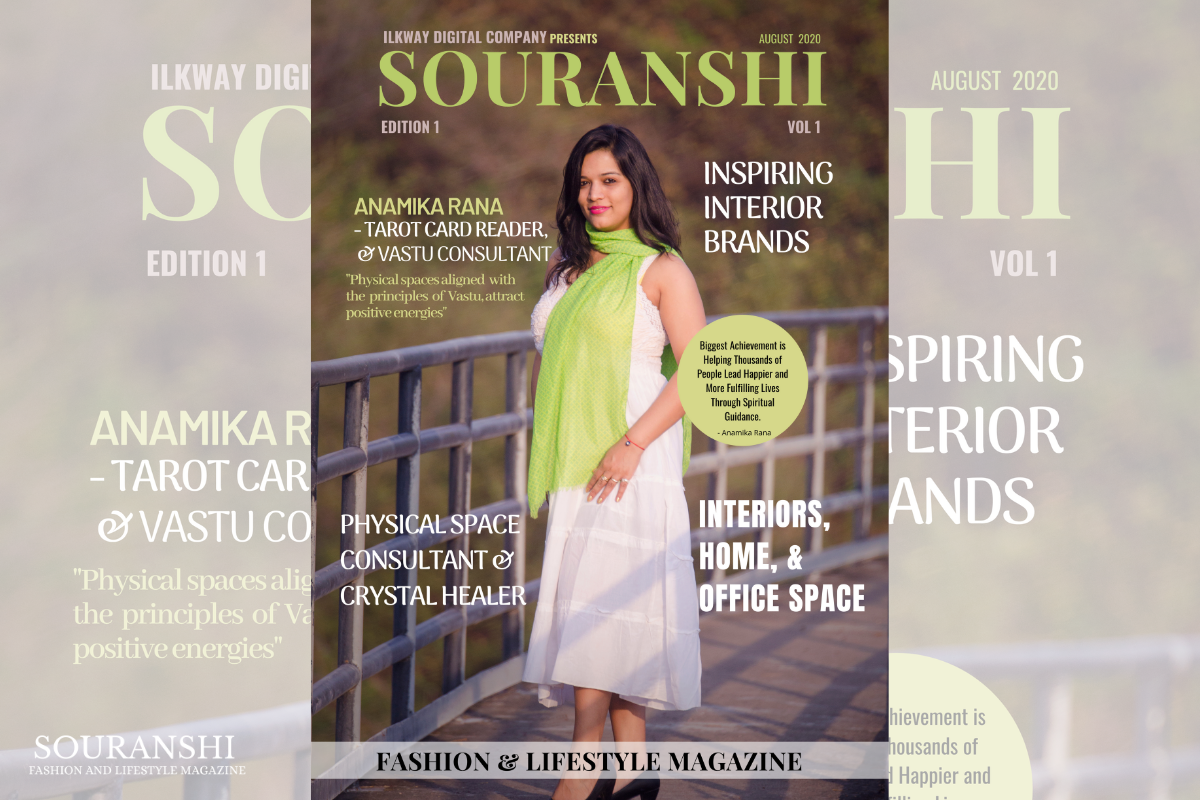 Famous Anamika Rana- Vastu Expert, Crystal Healer, Numerologist, Tarot Card reader, Physical Space Consultant
Astrology is a science that uses mathematics and planetary alignments to define the probability of events that might occur in the future, as per Anamika Rana human actions and behavior play a major role in influencing the future, several people across the globe seek guidance on how a particular action might turn out in the future. This divine science is designed to provide guidance which helps us prepare for a probable future event rather than mere predictions for the same.
Tarot Card Reading, Numerology, and Crystal Healing are different modalities of Astrology that provid guidance about the present and the future using tarot cards, numbers, and crystals as an interpretative tool. Tarot Card Reading is very specific to a situation & time and mostly focuses on the short-term future. In Numerology, the date-of-birth is used as the base for calculating the timing of an event along with the personality of the querent.
Astronomy and Astrology are interrelated. Since ancient times, the astrologers have been studying the position of the planets and the constellations to predict the
weather, manage the investments and learning about the destiny of an individual.
Similarly, even today the alignment and movement of the planets in their orbits at the time of birth affects human behavior and their horoscope or birth chart. Anamika Rana is an Astrologer, Numerologist, and Tarot Card Reader. She is a Chartered Accountant by educational qualification and had spent her childhood in Jamshedpur post which she moved to Delhi for graduation from Shri Ram College of Commerce, New Delhi. It was during her college when Anamika first started reading tarot cards and that is when her journey began.
During her journey, Anamika has acquired much-deserved fame as a healer and astrologer. She has been a guiding figure and a trustworthy friend for her clients who are from various backgrounds and professions like business, politics; technology, etc. Herclientele is spread across the globe. In this digital world, Anamika gives credit to technology which helps her stay connected with her clients based in India & overseas and provide guidance to them as and when they need it.
According to Anamika, Astrology is a different kind of science which requires deep knowledge of planetary bodies and how they affect human life and their activities. "Several people, who believe in logic and science, also believe in predictions through astrology. However, due to the lack of understanding, the majority of people misinterprets this ancient science and dismisses it as a superstition. Astrology is a science that is based on mathematics, logic & astronomy and to interpret its results, people should seek the right guide or mentor. This science is all about belief, faith, and trust." said Anamika.
Anamika has dedicated over 10 years towards understanding this science and has acquired vast experience as a professional Astrologer. Anamika provides many services like horoscope analysis, tarot card reading, numerology based analysis, business, and name change analysis, crystal healing, relationship consultation and many more. Anamika is also well versed in Vastu Shastra which is an ancient Indian science that uses the energy of any physical space, the elements of nature and the physical directions to help optimize the design of buildings and workspaces. Physical spaces aligned with the principles of Vastu, attract positive energies while repelling the negative energies.
In Anamika's words, Vastu plays a key role in setting up the interiors of a home and office space. The arrangement of the interiors of a physical space will have an impact on the people living or working in that space. While planning a physical space consulting a Vastu expert, who can chart out the positioning of various elements, will bring good health, prosperity, and harmony to the inhabitants of that space.
Anamika has some Vastu related tips for the entrance of any house, "A beautiful, well-lit entrance attracts wealth and prosperity. A North-facing entrance attracts prosperity while an East-facing entrance attracts fame. However, depending upon the nature of work and individuals' birth details, other directions can also be beneficial."
Years ago, when Anamika first started tarot card reading, the practice was not widely known or accepted. With the increasing availability of information through the internet, experienced and knowledgeable practitioners, there is more awareness amongst the people and their perspective has broadened towards the fields of astrology and occult science. In her opinion, the field of astrology is growing and every day, more and more people are discovering and cherishing the benefits of this science.