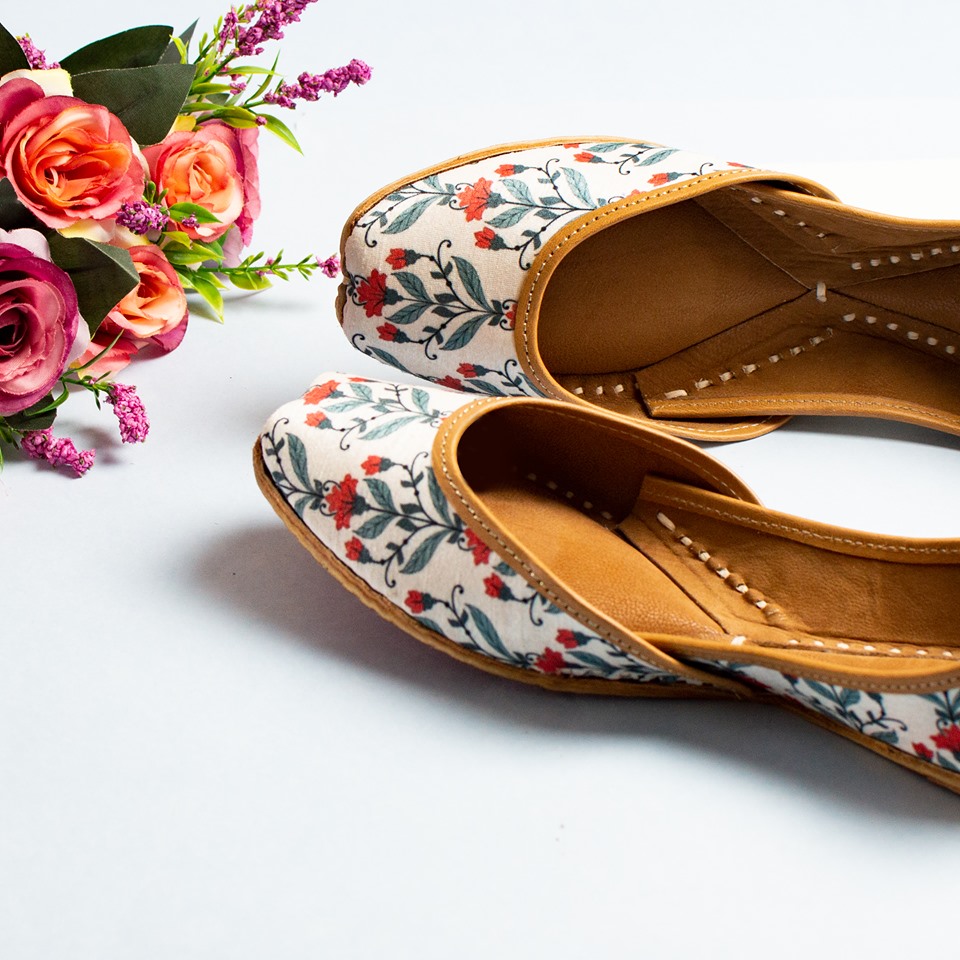 Jivaana – Best Juttis a Girl can't Ignore 2020
Jivaana is one of the most fast spreading latest fashion brand across the globe. Since it's launch in March 2016, in 's sole aim is to make ethnic fashion easily available for everyone. This store is a one-stop destination to shop for all your trendy and ethnic fashion accessories. Come and discover a wide variety of
Jewells, bags, clothing, footwear, our signature Jutti's and whatnot.
There is something just perfect and as unique as the woman who will be wearing it. Form casual to the wedding, trendy to timeless, day to day to occasional, usual to extra special. For millennial to mommy to mom in law, your search for ethnic fashion surely ends here at jivaana.
Jivaana – Charm of Juttis a Girl can't Ignore 2020: More than just a pair of jutti's

Bangalore-based brand Jivaana's freshest milestone happens to be their collection of juttis which are creating a buzz for reasons aplenty & we are diving right in to unveil some in souranshi 2020
Jutti's: A Distinguished Fashion Feature and Perfect Counterpart
India is a land of diversified culture. As we move from one state to others, we come across various variegated traditions. Right from the food, clothing, lifestyle, architecture everything is surprisingly different from place to place. As the tradition varies from state to state, likewise a sense of fashion changes from community to community and person to person.

Footwear is the most distinguished feature of fast-changing fashion. With the rapid change in fashion or with different clothes worn or for different occasions, the type of footwear one puts on also change. Jutti's, on the other hand, is one of kind footwear that is the perfect counterpart of every dress worn by an individual. Jutti's is something that is always in fashion and cherished all over the world.
Why JJ'S
Merging together tradition and fast fashion, JJ's tell a tale of bringing the 'extra' to an ordinary pair of juttis to have you walk in something truly special and one-of-a-kind. With these JJ's travelling across the globe, from Mumbai to Mauritus, it is safe to conclude of them being loved globally.
What makes JJ's special?
Colors picked are vivid as fireworks. "We want everyone to own at least one pair of JJ's. It is our way of making an heirloom-worthy piece, accessible to women who appreciate finery and taste.", explains Tina Chulet, CEO & Founder of Jivaana. Wide range of variety in colors and patterns is afar from the comparison.
What's for you?
Perfectly crafted jutti's gives quite a classic touch to the personality of women wearing it. These Jutti's can easily be worn with all your clothing possessions be it salwar suit, jeans, dresses, sarees, giving your persona most ideal ethnic touch.

Each pair is handcrafted by the most skilled kaarigars of the nation and that makes every juttis as unique as the women who choose to walk in it. One can never find these same unique designs for the same price anywhere else. Jutti's are available in vast varieties, various colors and breathtaking patterns and
designs.
Pricing and Size:
Jivaana's specialized signature Jutti's are quite affordable and cater to every seasonal and occasional needs of each class of society. We assure our valued customers that any product bought will be worth every penny you have spent. Juttis are available in various different sizes and are readily obtainable at any point of time.

Where to buy from:
Our signature Jutti's can be conveniently bought from our online store 24*7. Visit us at www.jivanna.com if you wish to purchase online. Besides our stores are situated in many cities as well.

What more?
All the pairs feature a soft cushioned foot bed for extra comfort which makes it easy to walk in them for hours together. And well, you can also clean them up! Get a pair & the instruction shall follow.

And as JIVAANA says it…
HAPPY JUTTIS TO YOU : )