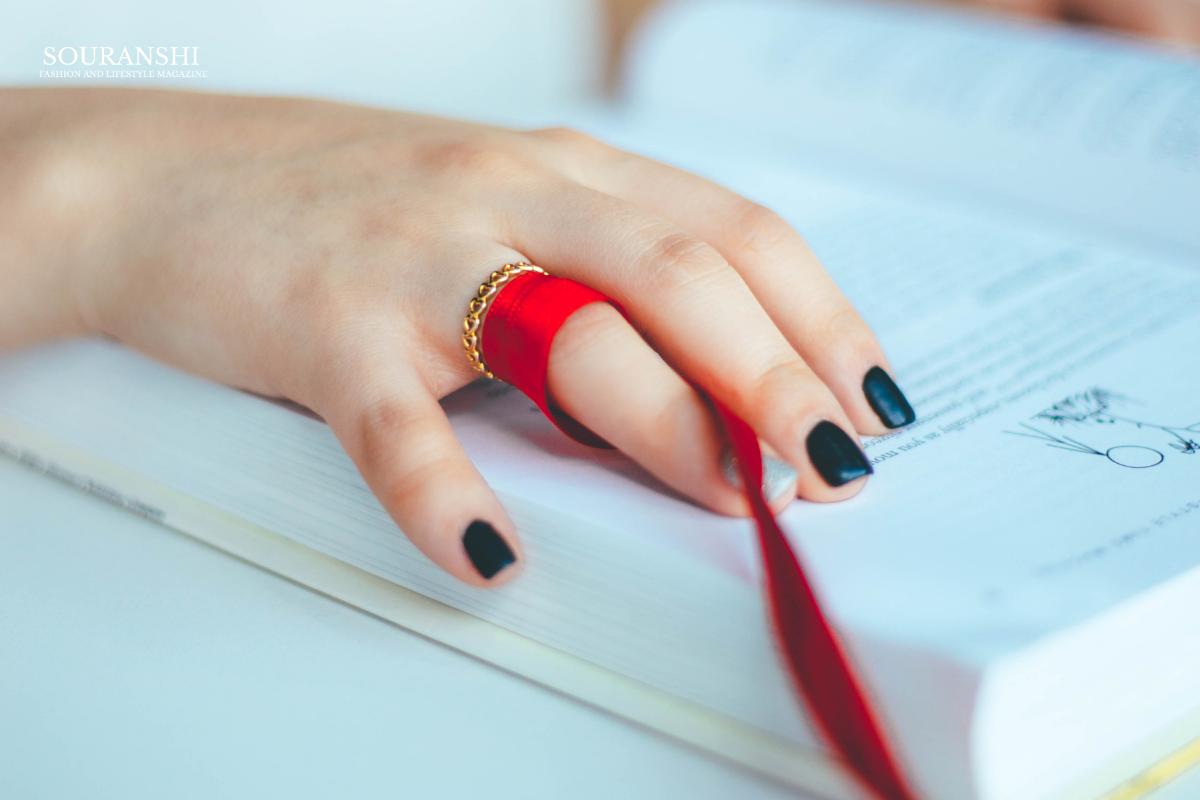 9 Gold Legends of the Business World
India has always been a land that has given birth to the people who have left an everlasting impression in our hearts. From politicians to great businessmen leaders, from just kings to brave-heart fighters, from creative inventors to versatile business- personas. Here is a list of eight of a lot many personalities from the business world who were and are considered to be the foundation of their respective area. These people are innovators, risk-takers, motivators, leaders, visionary, decisive, etc. possessing all the attributes of a true entrepreneur.
Dhiru Bhai Ambani: (28 December 1932- 6 July 2002):
Starting from the position of a clerk at A. Besse & Co. based in Aden, Yemen to founder of industries, Dhirajlal Hirachand Ambani is one of the most versatile business personalities ever born in India. Popular among the kin and friends as affable and ambitious, Dhirubhai Ambani was known for extreme ambition and his risk-taking trait. Reliance Industries cover. He started Reliance commercial corporation in a 350sq.ft. room in 1966 which later became Reliance Industries in 1973.
Dhirubhai Ambani's Reliance Industries had and still has a firm grip on the petrochemical sector, communication sector, power, energy & natural resources, commodities, and textiles. It continues to be India's largest exporter with access to the market in 108 countries. Alongside topping the list of Fortune 500 companies, Reliance Industries is ranked 96th on the Fortune Global 500 list of the world's biggest corporations as of 2020. Dhirubhai Ambani will always be remembered as a daring entrepreneur amongst all of us.
Ghanshyam Das Birla: ( 10 April 1894- 11 June 1983):
This great entrepreneur inherited the family business and diversified it in other areas. Throughout his life, GD Birla had been a pioneer who contributed to industrial and political history. In 1911 GD Birla established GM Birla company which traded in jute. Since then there was no turning back. Later, Birla just came into being, and thereafter GD Birla acquired several cotton and sugar mills. He was also the co-founder of Hindustan Times, founder of Hindustan Motors, Grasim, Hindalco.
Being a grand supporter of education GD Birla laid the foundation of Birla Vishvakarma Mahavidyalaya on the request of sir Vallabh Bhai Patel. GD Birla's contribution in the field of education has helped build many institutions including BITs Pilani, etc. He was quite active politically also and was a huge supporter of the Swaraj movement led by Mahatma Gandhi. Following his legacy, his successors are contributing to the education and industrial sectors as of today.
Ardeshir Godrej: (26 March 1868- January 1936)
From two failed professions to t he co- founder of a conglomerate, Ardeshir Godrej, known in full as Ardeshir Burjorji Sorabji Godrej became the legend of the business world in the early 1900s.
With a loaned capital of Rs. 3000/- Ardeshir Godrej, along with his brother Pirojsha Burjorji, founded the Godrej Brothers in 1897, grasping the opportunity to cater to the demand for high-security locks in India. Ardeshir was determined to earn a name of his own and refused to inherit his father's property after his demise.
Down the line, the company introduced safes and also diversified its business in consumer products thus establishing Godrej Soaps. Ardeshir Godrej was also a big supporter and contributor of the Indian Independence movement but he was bitterly against the swadeshi movement led by Gandhiji. He believed that Independence could be achieved by self-reliance only when it is accompanied by self-respect, so he insisted on improving the quality of 'Made in India' products.
As of today, the Godrej group operates in diverse sectors birthing several subsidiaries and companies affiliated to the Godrej group including Godre Industries and its subsidiaries Godrej Consumer Products, Godrej Agrovet, and Godrej Properties, as well as the private holding company Godrej & Boyce Mfg. Co. Ltd.
Jamsetji Tata: ( 3 March 1839-19 May 1904)
Regarded as the 'Father of Indian Industry', Jamsetji Tata is known as one of the most important builders of the Indian economy. After completing his education as a 'green scholar', Jamsetji joined his father's opium export and trade business. He helped establish the business in Japan, China, Europe, the USA. He frequently traveled to China to gain more knowledge about the opium trade, where he realized that there was much more scope in cotton trading. This led to investment in cotton mills and reselling them to further buy advanced mills and make enormous profits out of them. Amongst his four business life goals, Jamsetji only could fulfill one in his life when the sea-facing Taj hotel was build in Mumbai, which was the first Indian luxury hotel to have electricity back in 1903. The other three dreams were later fulfilled by his successors when Tata iron and steel (TISCO), the Indian Institute of Science in Bengaluru, and Tata hydroelectric power supply company (Tata Power) came into being. His visions, businesses in various sectors led to and stood as the foundation of modern businesses in India.
Dilip Shanghvi: ( 1 October 1955)
Starting his professional career by helping his father in his wholesale generic drugs business, Dilip Shanghvi is now one of the richest people in India. His thought of starting his own drug production led to the foundation of today's biggest drug company Sun Pharmaceuticals Industries. Industries in 1982. Over the years, Sun pharmaceuticals acquired several drug companies and extended its strong roots across the globe.
In 2015, after acquiring Ranbaxy and Daiichi Sankyo became the world's fifth-largest drug manufacturer. Shanghai holds many honors in his name including the Padam Shri in 2016 and appointment to the RBI's central board committee in 2018 by the Government of India. In 2107, he joined as a trustee of the Rhodes Scholarship program at Oxford University. He also serves as chairman of the board of governors at IIT Bombay. His journey from a local drug distributor to a Global Pharma Tycoon is indeed an inspiration for aspiring entrepreneurs and every personality related to the business world.
Azim Premji: (24 July 1945)
Azim Premji is the founder of Wipro, which emerged as the world's fastest- growing companies securing Premji's name as the Greatest Entrepreneur by Business week. Formally named Western Indian Vegetable Products,
Wipro was then a hydrogenated oil manufacturing company that was diversified in haircare sops, baby and ethnic ingredients-based toiletries, bakery fats, hydraulic cylinders, and lighting products. Realizing the huge gap in IT and the growth prospects in the field, Premji entered the Technology sector by manufacturing minicomputers and Wipro came into existence. He never looked behind since then. Apart from being a great entrepreneur, Azim Premji is also known for his generosity. His non-profit foundation, Azim Premji Foundation, works with the elementary education system in rural government schools. Azim Premji is also known for making heavy donations to uplift the educational quality in India. He is the first Indian to sign The Giving Pledge led by Warren Buffett and Bill Gates for philanthropic causes. Over the years, Azim Premji's work as an entrepreneur and his generosity has been rewarded with various awards including Padam Bhushan and Padam Vibhushan, and many more. He continues to be one of the most influential people in India.
Narayan Murthy: (20 August 1946)
Described as the "Father of the Indian IT sector" by Time magazine for his outstanding contribution to outsourcing in India, Nagavara Ramarao Narayana Murthy, is one of the greatest entrepreneurs of the present business world.
He started with the software company Softronics which failed within a year and a half of its birth. He worked for IIM Ahmedabad and Patni computers before becoming the co-founder of Infosys in 1981. At the time he started with an initial capital of Rs. 21000/- only. 10000/- only as a loan from his wife Sudha Murthy. He served as CEO of Infosys till 2002.
He was the chairman of the board from 2002 to 2006, after which he also became the Chief Mentor. In August 2011, he retired from the company, taking the title Chairman Emeritus. Fortune magazine has listed Narayan Murthy as the 12 greatest entrepreneurs of our time. He was also honored with Padam Vibhushan and Padam Shri awards. Murthy continues to inspire entrepreneurs across the globe through his intellect and visions.
Lakshmi Niwas Mittal: (15 June 1950
The Indian steel magnate or The king of steel is the Executive Chairman of ArcelorMittal, the world's largest steel- making company. He is currently based in the United Kingdom. Apart from
Arcelor Mittal, LNM has a 20% stake in Queens Park Rangers Football Club. He started his professional career by establishing his first steel factory in Indonesia due to the restriction of steel production in India by the Government of India. His firm Ispat International which was founded and owned by his father acquired several companies in Trinidad & Tobago, the USA, Kazakhstan, India, etc., and in 2005 after merging with Arcelor it is now known as
ArcelorMittal. Over the years ArcelorMittal (present CEO-Aditya Mittal, son of L. N. Mutual) has acquired several steel companies. Recently in September 2020, it sold its US-based business to Cleveland- Cliffs. The deal closed for approximately $1.4 billion. Apart from being a billionaire businessman, LN Mittal is an active social worker who constantly contributed heavenly to the upliftment of Education, Sports personal, and Medical facilities. He also donated ₹100 crores to the PM cares fund during the COVID- 19 pandemic in India in 2020.
Dharampal Gulati: (27 March 1923- 3 December 2020)
From a school dropout at age of 10 to a successful businessman, Mahashay Dharampal Gulati was referred to as Spice-king He was the founder of MDH spices, a company that sells ready to use ground spices. His father owned a spice shop in Sialkot, Pakistan. He joined his father's business and helped him expand its branches in various cities in undivided northern India before Independence. In 1947, his family crossed the borders and stayed at a refugee camp in New Delhi.
They later moved to Delhi where Dharampal Gulati purchased a tanga to earn a livelihood. Later he set up a small spice shop in Karol Bagh and pioneered the concept of ready-to-use ground spices. The rest has become history. Mr. Gulati was the highest-paid fast-growing consumer goods CEO in India in 2020. He served as the brand ambassador, Icon, and Mascot of MDH spices. According to the brand consultants, he was one of the most endeared and likable brand ambassadors. He founded several schools to promote primary and secondary education and also owned a charity foundation in name of his father. He was honored with Padam Bhushan in 2019.
https://toughnickel.com/business/Indian-Entrepreneurs-10-Greatest-From-History
https://www.insightssuccess.in/business-tycoons-made-india-proud/