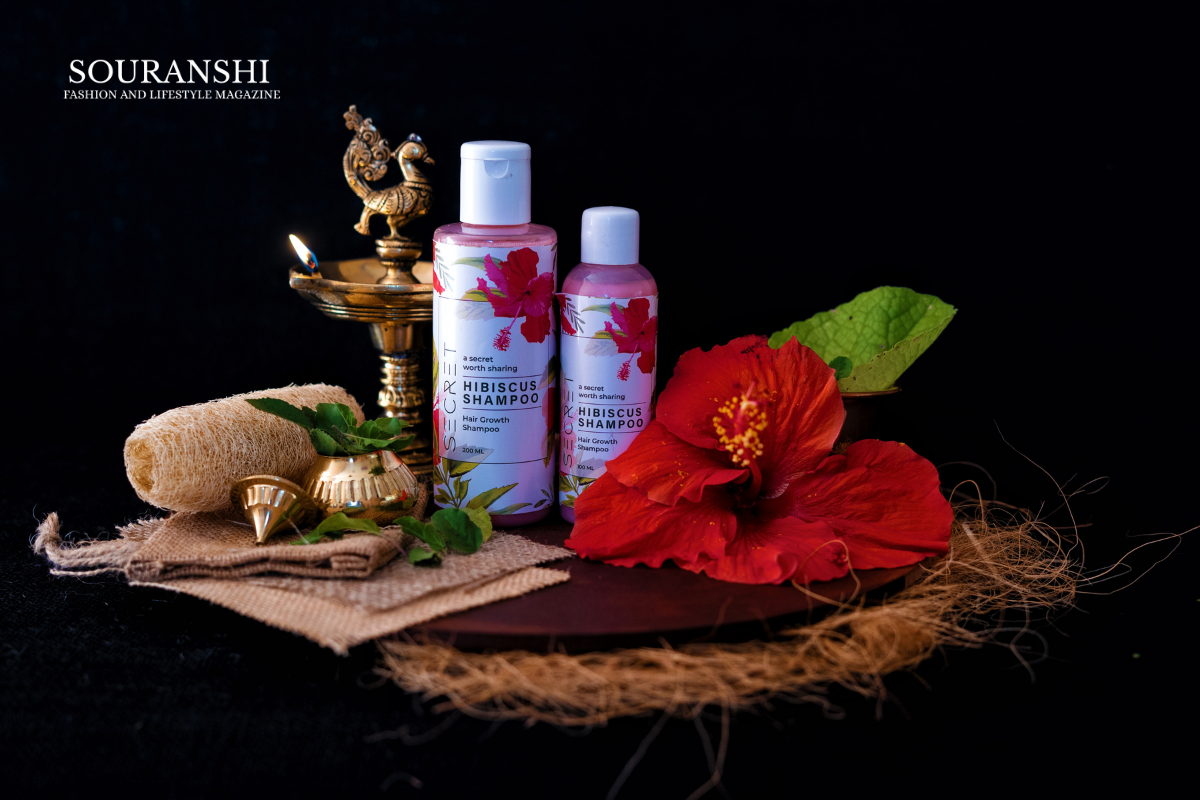 Secret- Natural Eminence For Glorious Hairs!
Hair fall is one of the most common problems that the present population face which can be caused by various factors such as stress, hard water, hereditary, and many more.
In the year 2018, two best friends who were software engineers by profession tried to find a solution for their hair problems. They came up with a concoction following traditional methods and using indigenous materials.
The two friends known as Ashish (24) and Divyashree (23), were amazed by the results and the magic that the homemade concoction did to their hairs. Thereafter, this team of best friends decided to share this secret with everyone and laid the foundation of "Secret" in 2018
Speaking about her company the founder, Divyashree, unfolded what Secret means to her. In her words "Secret is synonymous to Purity". The brand stands tall with its vision of providing unadulterated, natural, and handmade products from god's abode, Kerala. Divyashree also said that all the products are the result of experience and extensive research and provide you with a quick fix to all sorts of hair problems!!
The founders emphasized that all the products produced at "Secret hair care" are free of artificial colouring, fragrances, harmful preservatives and are cruelty-free which makes the hair oil and other hair care products distinct from various competitors. "All the necessary herbs are produced at our fields in Kerala.
We do not use any sort of chemical fertilizers to our ingredients and our farmers make sure they yield the best quality herbs.", said Ashith when asked about the raw materials used for producing high-quality hair care products. He continued saying, "some of the ingredients are also sourced from Tamil Nadu and Andra Pradesh as sometimes the yield is affected due to natural disasters or rains."
We had an opportunity to have a conversation with Ashith and Divyashree, the founders of "Secret Hair Care". Join us to know more about the handmade, completely pure & natural concoction for your hair and a secret that is worth sharing.
Please tell us more about your company Secret.
Secret: Secret is a haircare brand offering you 100% innate, natural and handmade solution that provides you quick fix to all your hair problems. All the products are of the highest quality using the ingredients that are handmade, habitual, and superior with the combination of pure coconut oil derived directly from the mills complemented by an equally efficient manufacturing process.
We aim to stay close to our roots and ensure the usage of indigenous ingredients only while practicing traditional methods. The brand will always be cruelty-free, chemical-free and all the products are handmade.
Are these products pocket friendly? Please share the price range of various categories of products?
Secret: The product ranges from INR 450-1500 and the results are worth every penny you spend as we at SECRET never ever compromise on quality, that's what made us reach heights.
Are these products for women only or men also?
Secret: Hair is Hair! Since products are completely natural they are suitable for both men and women of all age groups.
How will you help a customer if he/she is not satisfied with the product purchased?
Secret: That's a very rare scenario at secret and if any of our customers is not satisfied with the purchase our team notes detailed hair care they have been following and they figure out what might be going wrong and suggest them with the best.
In which countries apart from India do you deliver
the products? Where are the stores/shops located, if any?
Secret: We deliver our products worldwide. As of now we only serve online at our official website www.thesecrethaircare.com or you can always DM us on our Instagram page @secrethairoil.
What's the procedure for ordering a product?
Secret: You can simply DM us on Instagram @secrethairoil and our team will suggest the best based on your query. You can also log on to our website www.thesecrethaircare.com and shop at your convenience.
What do you have to say about customer satisfaction?
Secret: Customer satisfaction is everything. Initially, we aimed to share the joy and confidence we experienced when we saw the results personally. Wherever we stand today is just because of our products that never failed the trust of our consumers. We can proudly say that we have a customer base of over 50k satisfied and happy clients globally and we are completely dedicated to offering them the best quality and natural hair care range.